Lake Street Dive Makes a Splash at Thalia Hall
Lake Street Dive played at Thalia Hall to an audience full of fans already familiar with the band's newest release, "Free Yourself Up."
Lake Street Dive has gone from local festival darling to international phenomenon. I saw them play for less than 500 people four years ago, but now you can catch the band at sold-out stadiums and late-night talk shows across the nation and abroad. On tour promoting their recent May 4 LP release, Free Yourself Up, the band has had eight consecutive sold-out shows, including their May 15 Thalia Hall show.
The line to gain entrance into Thalia Hall's second-floor theater was already three blocks long by the time the doors opened. The crowd was an eclectic mix of 20-somethings drinking the latest cocktail the bartender had crafted, and Gen Xers, perhaps your best friend's mom, calmly sitting in the balcony. The audience was restless to see the masters of live performance, Lake Street Dive.
The opener Mikaela Davis, dressed in tight glittery pants and playing a concert-size harp center stage, performed with her three-piece band. She put on a solid show; her high, country voice meshed well with the electric guitar, bass, and drums to create syncopated, intricate songs worthy of Price and Calabrese's endorsement.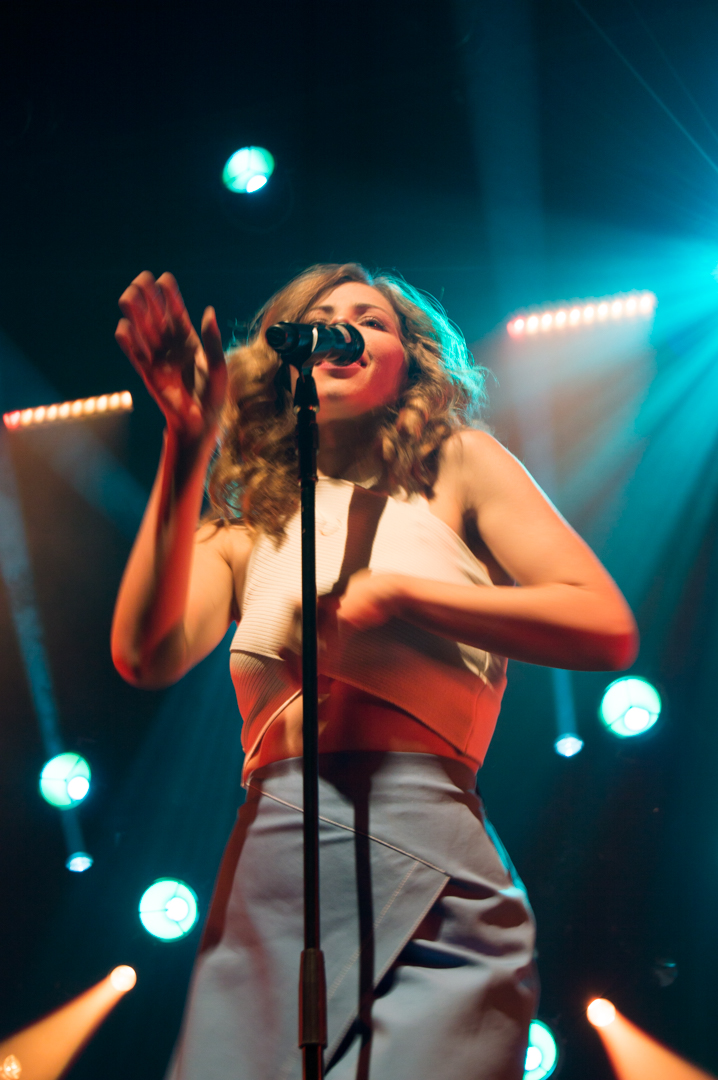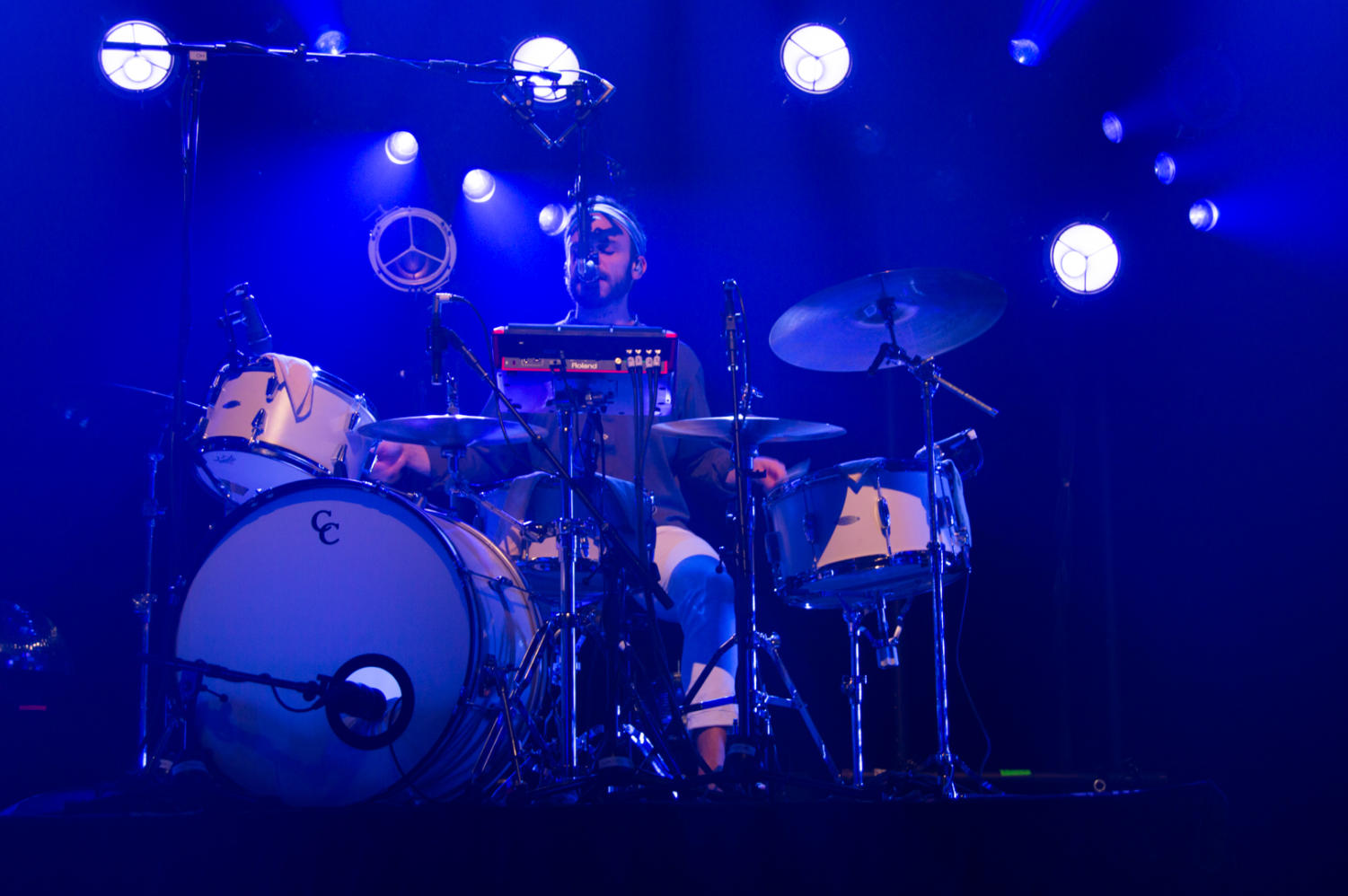 Then, with sweeping blue and yellow stage lights, Lake Street Dive took the stage. Immediately, "Baby Don't Leave Me Alone With My Thoughts" from their new LP reverberated throughout the hall—McDuck's funk guitar riffs filling in space behind Kearney's solid bass lines and Price's precise vocal lines.
Their show was designed for the visual experience as well as the musical. Four disco balls rotated on the floor behind the band, casting scattered white beams of light across the stage and the entire hall, truly a sight to behold.
"Are you ready to free yourself up tonight?" lead vocalist Rachael Price asked before playing "You Are Free," the eighth track off the album. Although the band's album release was only two weeks ago, the audience happily sang along—granted, the song is incredibly catchy.
After playing "I Don't Care About You" from their first release with Nonesuch Records, 2016's Side Pony, Lake Street Dive dove into an original by their drummer Mike Calabrese, Free Yourself Up's "Red Light Kisses." After staying faithful to the LP version of this cross-genre love song, the song breaks down. "I'm getting lonely up here!" Price said walking around the stage, and soon the entire audience was singing along: The left side of Thalia Hall sang with Price "Red light! / sure sign!" while, with Calabrese, the right side responded with "Let me know you love me!"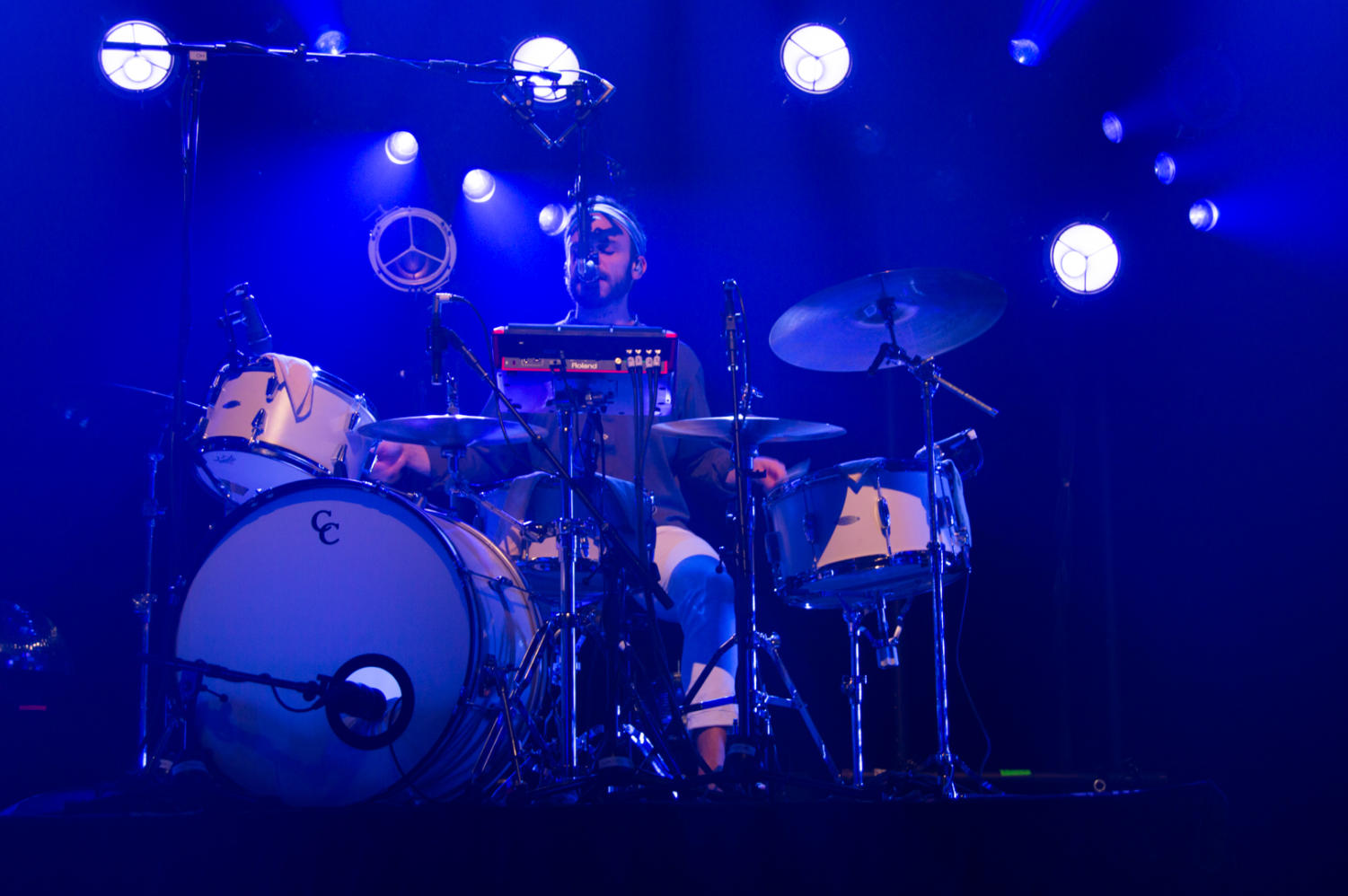 The concert continued spectacularly through fan favorites, both new and old: "Call Off Your Dogs," "Good Kisser," "You Go Down Smooth," "Seventeen," and "Rich Girl," to name a few.
In incredible showcases of virtuosity, and through the powers of Price's dance moves, as well as the band's astounding live performance ability, Lake Street Dive put on an amazing show. But perhaps most importantly, the band came with a message beyond the sonic value of their music. Before playing their last song, Free Yourself Up's politically charged "Shame, Shame, Shame," Price addressed the audience: "We've been feeling it. Everybody's been feeling it. We feel powerless." She went on to discuss an organization called HeadCount, with which they have been working to increase voter participation. It was a compelling ending to a fantastic performance. The audience was reminded that music is able to do more than just bring pleasure. Music can send a message—in this case, that the power is with the people.