Chrysanthemum Tran Reclaims Her Roots Through Poetry
Chrysanthemum Tran discussed how her identity factors into her work and her personal relationships.
"Everything I learned about hating myself/ I learned in classrooms," stated Chrysanthemum Tran, opening her poem "Cognates." She introduced the poem with some context about her childhood. "I grew up in the South where there was a church on every block. To grow up in a religious conservative place was very tricky. But then to also be queer and trans, in addition to being the child of refugees in a very immigrant-heavy neighborhood, was very interesting."
On the last leg of her tour last Monday, Tran visited the Center for the Study of Race, Politics, and Culture (CSRPC) as part of the PanAsia Solidarity Coalition Spring Festival, which was cosponsored by the Center for the Study of Gender and Sexuality. Following her opening poetry reading was a discussion led by Omie Hsu, a graduate student in the political science department and teacher.
Much of Tran's poetry explores the complexities of language—how outsiders assign names to identities, weaponizing language as a means of violence. Her poem "Cognates" explores the colonization of language; Tran looks at Vietnamese words derived from French—breaking down their roots and exploring their connotations—to show how Vietnamese words are historically linked to the insults colonizers used against those they exploited. Because of these linguistic nuances, "diasporic narratives tend to live in the perpetual idea of contradiction." Yet, Tran concludes her poem by reclaiming these expressions of violence, finding empowerment in exposing their histories and choosing her own names for herself.
Tran's poems themselves are feats of language, her wording so crafty that it often takes a moment to fully process the complexities of her message. She presents the work with intensity and clarity, mastering the art of delivery—skills she has honed as an award-winning slam poet. In 2016, she became the first transfeminine finalist for the Women of the World Poetry Slam. Some of her other titles include 2016 Rustbelt Poetry Slam Champion, 2017 Feminine Empowerment Movement Slam (FEMS) Poetry Slam Champion, and 2016 "Best Poet" at the National College Slam.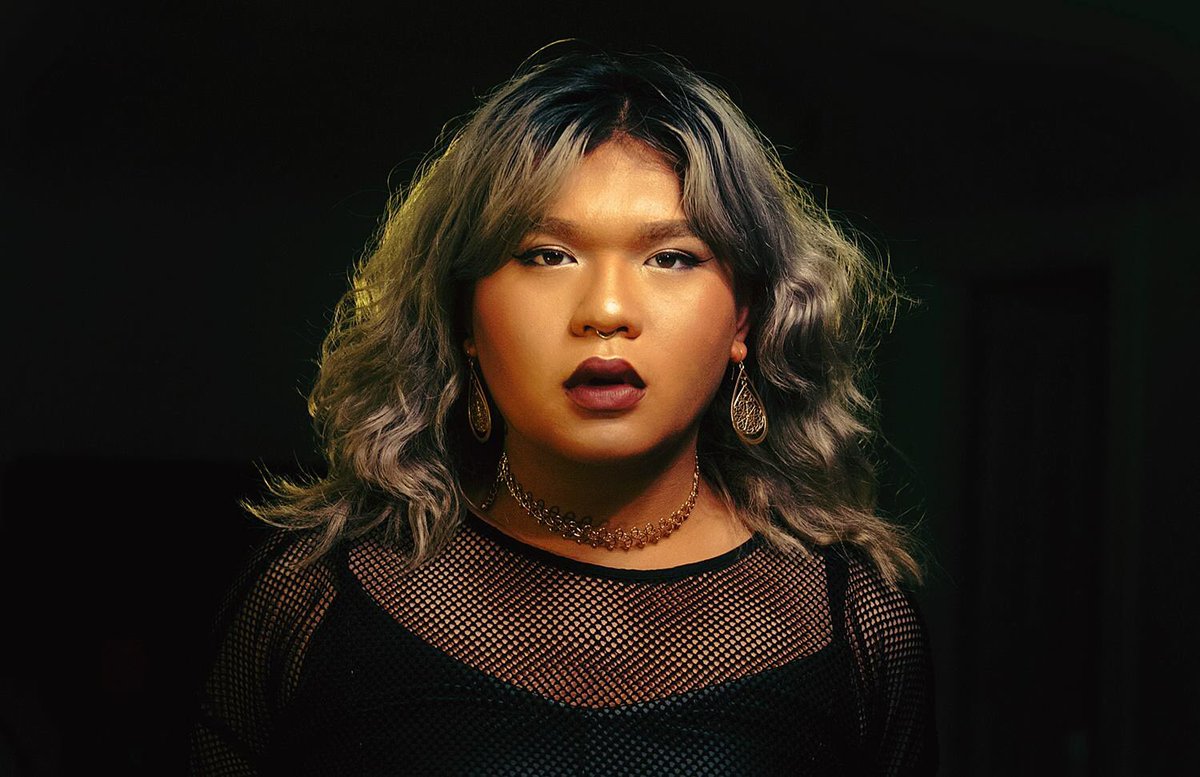 During slams, Tran has three minutes to perform her piece. "I have to figure out how to get someone to humanize me in three minutes," she said. She described her thought process when crafting her poems: "I am trying to convince strangers that my life matters, that the things that happen to me are important and my survival is important."
Although Tran noted that at times she cannot get her audience to humanize her as she hopes, at other times, she is able to change people's perspectives completely. "I get to see how people, when they see me face-to-face, get transformed—because how often do most people see an Asian-American performer of any sort—but then a queer Asian performer, and a transfeminine Asian performer."
Yet, there are costs attached to being a person of her specific identities, and often the first whom people have ever met. "I have to lean into the exotic novelty of who I am because people are interested in what they have not seen," she explained. She emphasized that she does not have to bear the burden of sharing her complete trauma. "I present a version of what has happened to me, but I also mix it in with imagination. What has happened to me does not have to be a factual account—I want to remember my past in magical ways because oftentimes what has actually happened to me is darker and scarier."
Furthermore, although Tran describes how her identities are new to the majority of her audience, she makes sure not to speak for anyone else's experience. "The pronoun 'I' is really crucial to my poetry," she said.
In navigating her experiences, Tran stresses that she finds vital support systems through her friends, with whom she exists in a chosen family. "When I think about what blood family means, I think about the people who were there for me when my literal blood family abandoned me." Her chosen family provides a community outside of traditional familial structures, demonstrating "what intimacy can look like from people of marginalized groups." These folks are "the people who I would bleed for regardless of the circumstances. It isn't the fact that we share blood, but that we would spill blood to survive." That is why it is so vital to have centers like the one where Tran performed, and why it is crucial for performers like Tran to share their stories with students.