The Underground Collective Blossoms at Last Showcase of the Quarter
In their final showcase of the academic year, the Underground Collective put on a performance driven by genuine passion and talent.
"We are the only really genre-defying performance art group on campus," explained second-year Felix Lecocq, the managing director of the Underground Collective, after their show on Friday. "We will have someone performing poetry over someone playing guitar while someone else dances to the beat of the poem—no one else does that. That's us."
This genre-defying quality adds complexity to the ever-packed quarterly showcases. In their spring showcase, As is the Garden, there was rock music, electronic beats, stand-up, poetry, and skits. The performances were moving, taking on intense personal issues with bravery and, at times, humor. The performers touched on a range of themes—all of which were marked with trigger warnings—from family to body image to racism to depression.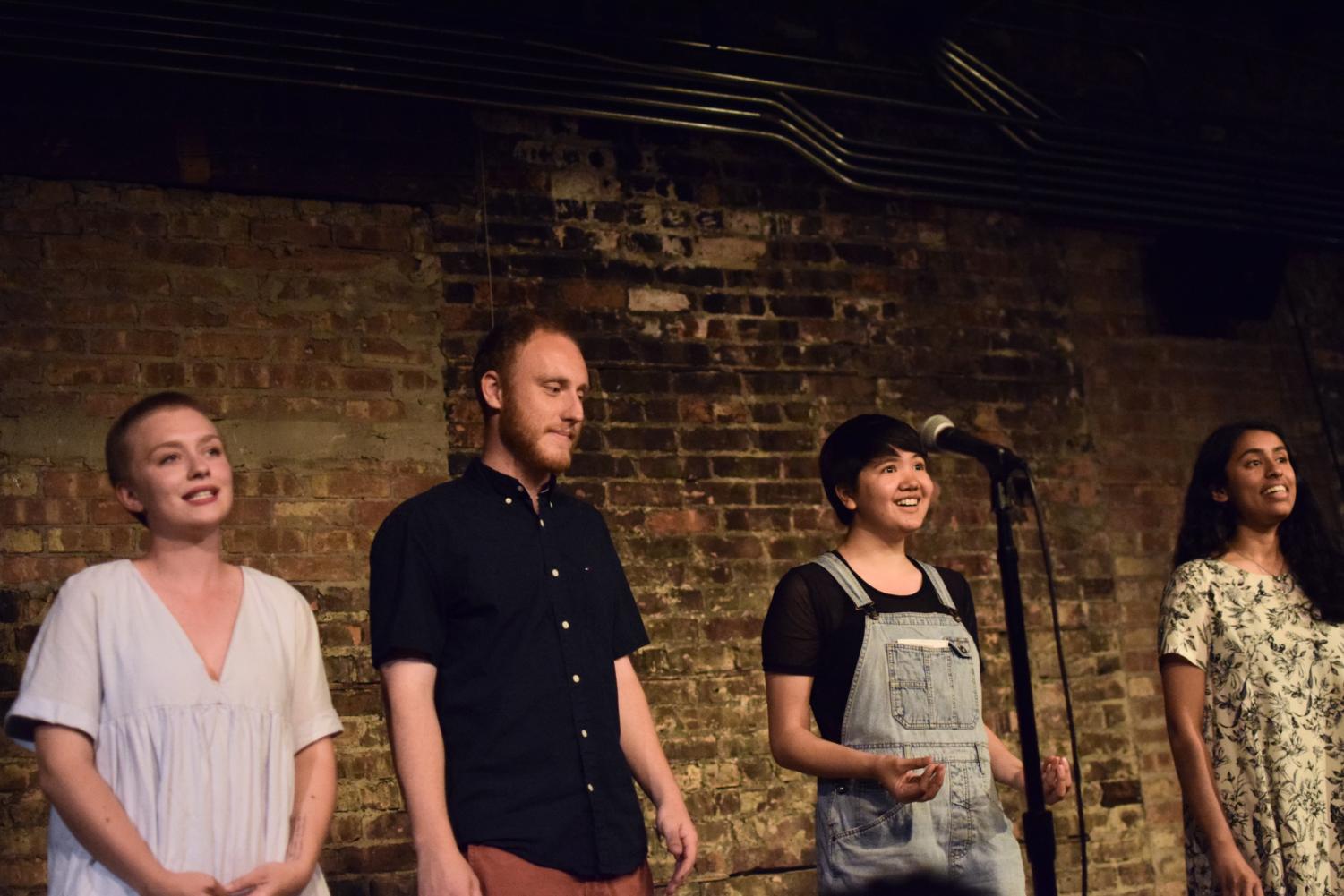 Second-years Trish Zulueta and Ashvini Kartik-Narayan began the night with their poem "look mom, I'm on stage," a vivid ode to each of their mothers' personalities and accomplishments. The poem provided distinct vignettes, ranging from their mothers' professional lives to their persistent combat with racism.
Lecocq and third-year Jhanelle Smith performed another striking duet, "die genaue worte." As one gave a bilingual monologue in English and German, the other spoke in hushed German, creating a humming undertone.
"It's really strange that I cannot learn Vietnamese at the University of Chicago, but I can learn German," said Lecocq after the show. "I have some absence in me for some culture, or language, or being understood in a way that I am not understood in English, being a brown body."
At As is the Garden, the collective also performed their first-ever rock song, "Wanderlust." With Smith on vocals, Zulueta on keyboard, and second-year Jeremy Lindenfeld on guitar, it felt like the space had transformed into a concert venue. Through Smith's graceful transitions between quiet and loud moments, and Lindenfeld's accompanying harmonies, the yearning of the lyrics worked its way into the song's entire sound.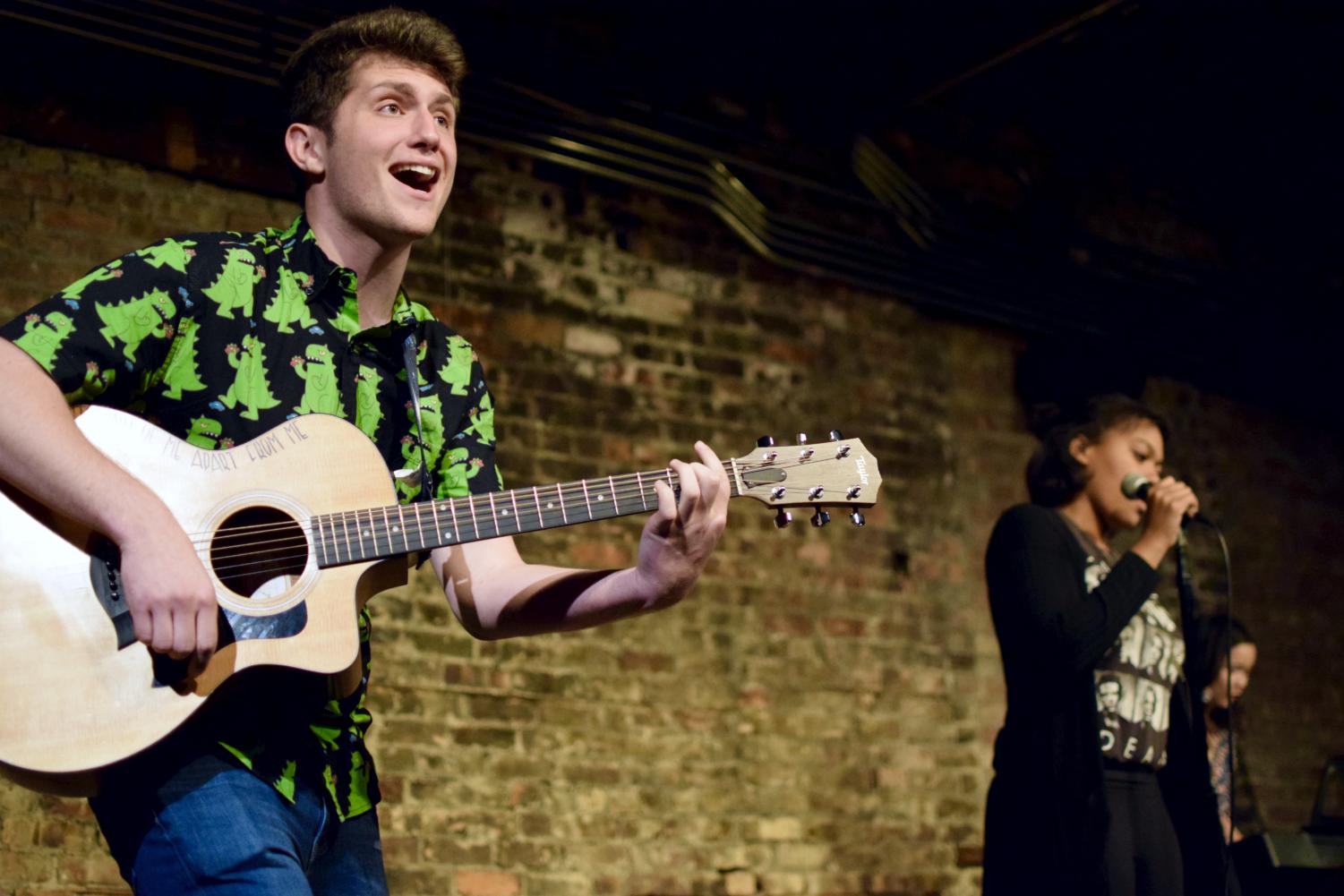 There were a number of notable solo poetry performances, all delivered with bold vulnerability. Fourth-year Maddie Anderson's "trying" documented her continued efforts in her relationship with her mother. In "GDN," fourth-year Bryan Waterhouse spoke with piercingly clever lines of his struggles with depression, and of an "angel" who helped him. As he said, "she gave me encouragement, look, she showed me what courage meant." Equally powerful was fourth-year Emma Preston's "how deeply was it buried & who did the digging?" She wove her realizations about her sexuality with her efforts to accept her body, stating, "I no longer see my body as a metaphor."
As many of their pieces touch on possibly triggering topics, the collective is constantly working to ensure their shows are safe spaces for their audience. Along with including content warnings on the program, they provide a safe space with comforting objects for anyone to enter throughout the show. As Lecocq explained, "having a space for you to leave—I think that's so important. If you have content warnings without an escape route, it's just performative." These initiatives are part of the group's ongoing efforts, since they were founded three years ago by Anderson and Natalie Richardson (A.B. '17), to create a safe space at their performances.
Friday's show was the last one for one of the group's founding members, Anderson, as well as first-generation members Waterhouse and Preston who are graduating this spring. As Lecocq described, a future without that original group is intimidating: "Having that institutional memory was so helpful, so it is a bit scary."
But this performance, like their previous ones, demonstrates a level of talent across the board that guarantees an exciting future. In outlining upcoming goals for the collective, Lecocq shared that he hopes the group will foster a larger artistic community. "I am interested in building a community that is…a wider circle in which other people feel that they are involved somehow or able to access the safe space that we have."