Pitchfork Set the Stage for Artists, and Set an Example for Music Festivals
This year's Pitchfork Music Festival took place in Union Park from July 20–22.
Pitchfork's annual music festival in Union Park took place last weekend, showcasing an unexpected lineup of diverse musical talent. Featuring such acts as the semi-reunited '70s experimental rock group This Is Not This Heat, funk legend Chaka Khan, and modern-day heavy hitters like Kweku Collins and Noname, this year's effort curated an unorthodox array of sounds that would make most other festivals flop.
Pitchfork's success is no accident, for its team is making important strides toward solidifying the event as one of the most highly regarded music festivals in the country. Pitchfork made a number of changes this year to keep up with the times; notably, more than half of its acts were female performers, something no other major festival from last year can claim. The festival also touted a long list of performers with Chicago connections—around 14 in total, depending on your criteria. Chicago native and Whitney Young alum Open Mike Eagle, who played on Friday, features the Robert Taylor Homes housing projects (where Eagle himself used to live) on his most recent album, "Brick Body Kids Still Daydream." 19-year-old Ravyn Lenae, who grew up in Pullman, formed the collective Zero Fatigue with fellow Pitchfork performer Smino while attending the Chicago High School for the Arts.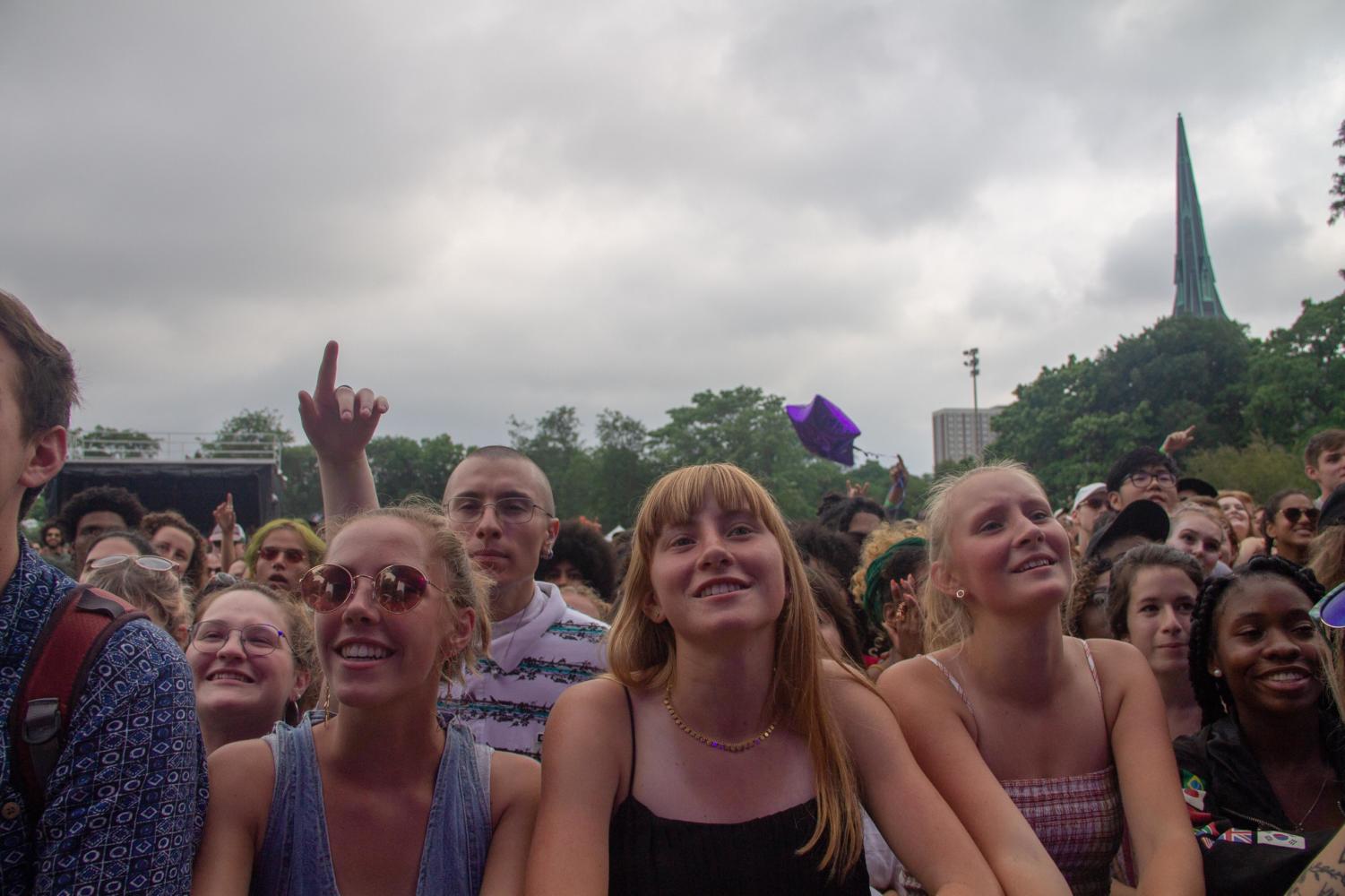 Pitchfork's innovations include activism as well. The festival committed itself to donating a portion of all profits to the Rape, Abuse & Incest National Network in order to raise awareness about sexual assault. At the festival, you could see tents with professionals who were on call to respond to any incidents that occurred during the event.
To top it all off, Pitchfork delivered a musical success, just as it always has. While Saturday's headliner Fleet Foxes aren't my cup of tea (they put me to sleep), Pitchfork featured one electrifying set after another. The entire festival was capped off by Ms. Lauryn Hill's 20th anniversary performance of her genre-defining album The Miseducation of Lauryn Hill, for which she only made us wait 23 minutes, instead of the now-customary several hours. Her Sunday night set featured boomboxes and brassy horns, capturing an energy that was well worth the wait, even if it meant sitting through a strange DJ set that featured a few of Hill's own songs. Dawning a wide-brimmed Oakland Athletics hat and a plaid ensemble, Hill commanded the stage and showed us why she's a bonafide hip-hop legend. Hill's clean delivery and unmatched ability to carry a verse with unrelenting passion made her set both intense and introspective as she gave impromptu speeches between songs.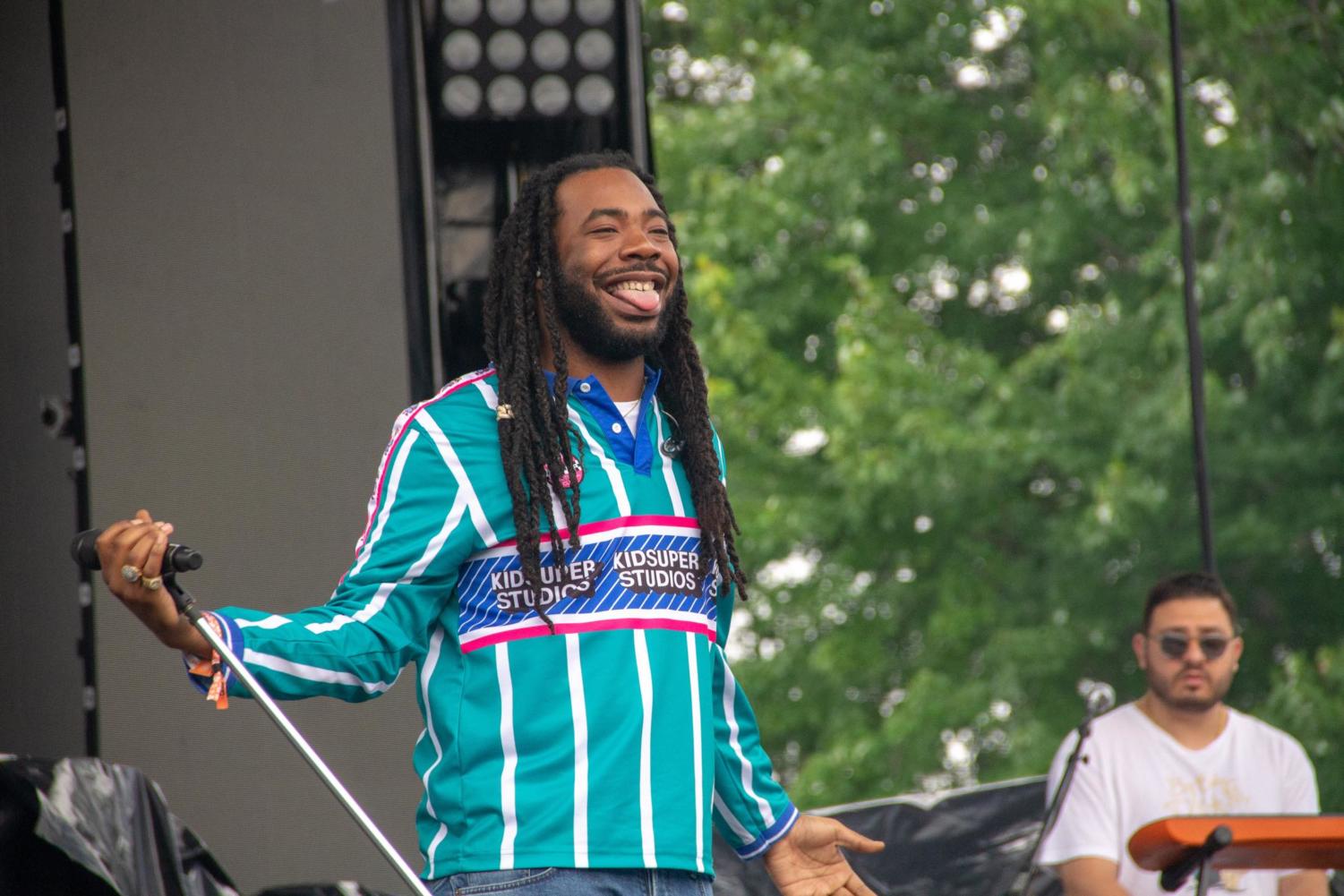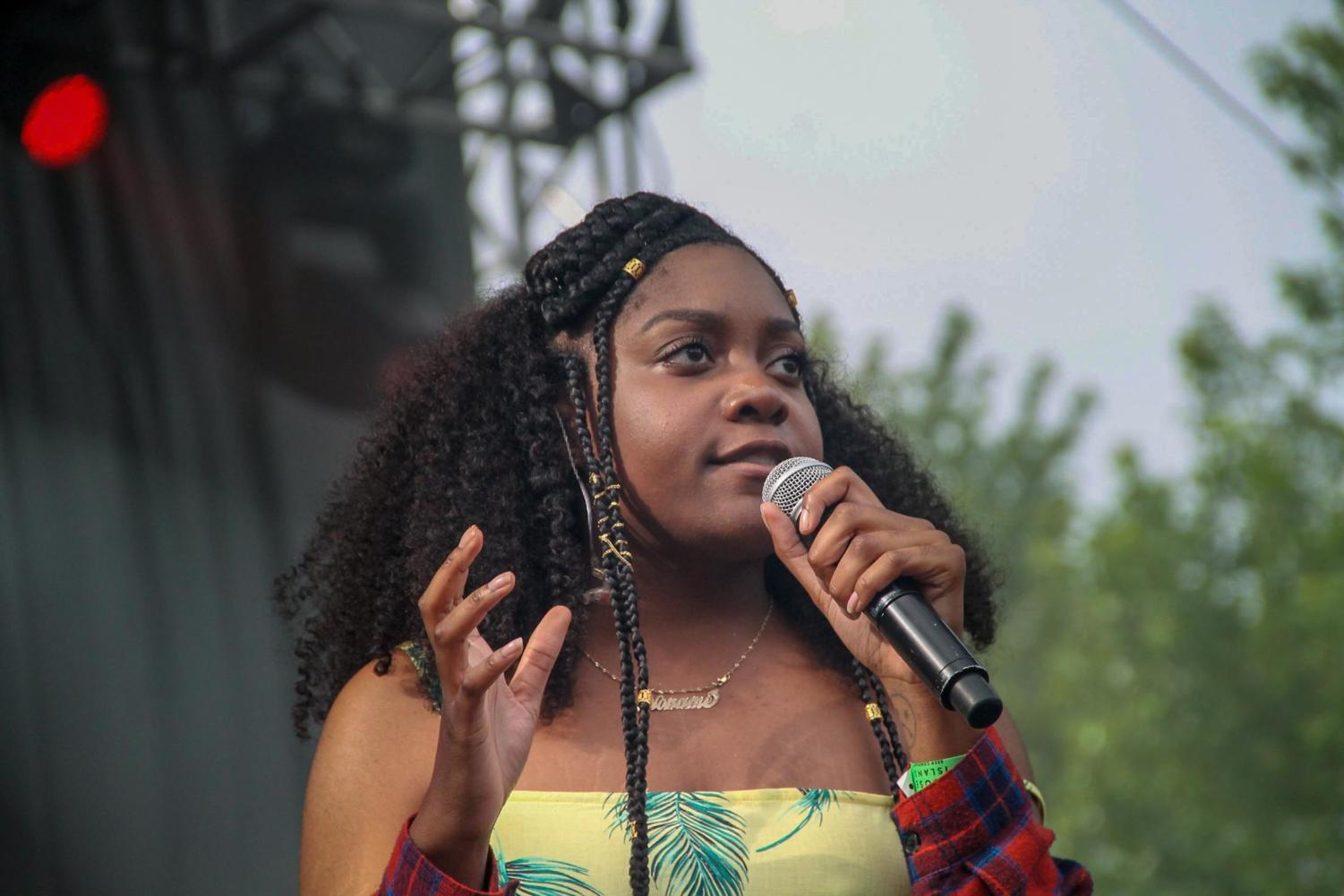 Though the other sets may have been less historic, they were no less powerful. The acts in the hours leading up to Hill's performance, starting with Smino and ending with DRAM, were full of character and charm. At one point in his set, Smino pulled out the largest blunt I've ever seen (if I had to guess, probably 10″ long), took a few hits, and passed it to the front row of the crowd who then judiciously shared it among themselves, a scene that highlights what is so remarkable about Pitchfork: The venue and crowds are huge, but the sets maintain an intimacy and comfort you would typically find at a garage show. It isn't strange to see a performer address an audience member directly or go out and interact with fans, such as the VIP tent, which is not restricted to media access, but a place where artists hang out to talk with those who could shell out the nearly $400 for the coveted ticket.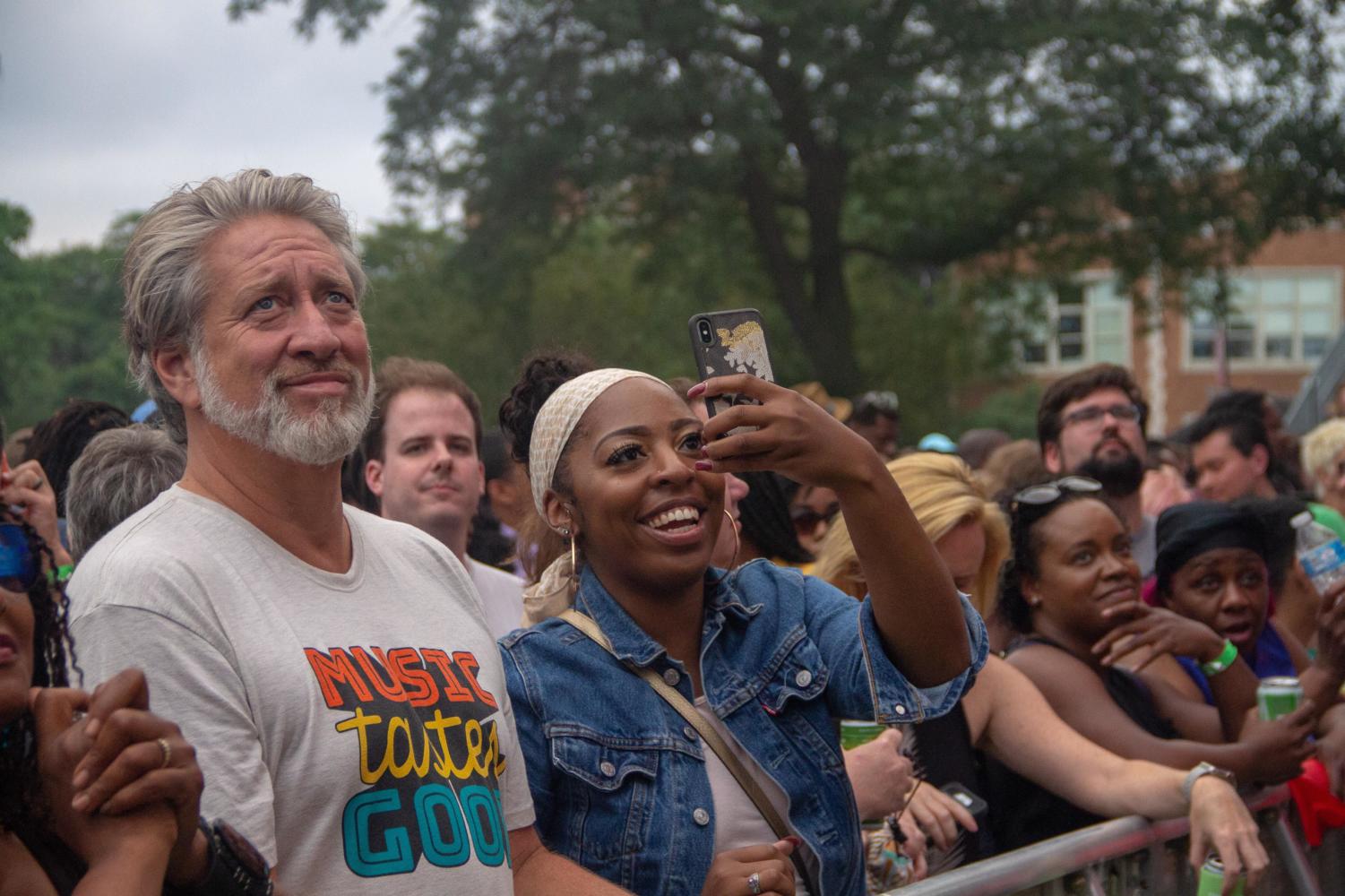 Aside from the music, Union Park became home, like previous years, to a mini mag mile of free knicknacks and overpriced drinks. Along the strip of mud behind the major stages, one could escape the crowds to browse the CHIRP Record Fair, the Book Fort, the Renegade Craft Fair, or the Flatstock poster show. Those willing to brave the surveys and e-mail listhosts would find OkCupid, whose racy new DTF campaign just hit Chicago, giving away chapstick and condoms, or car2go, who would take your picture in front of one of their shareable cars and print it onto a vinyl sleeve, complete with a 45 record drawn randomly from a bin.
With its unconventional musical acts, various nonmusical attractions, and attention to ever-evolving modern-day interests, Pitchfork Music Festival is a welcome Chicago attraction, and one that you'd be remiss to skip.