Phi Delt Is Back
The chapter went dormant for years after a hazing incident.
By Pete Grieve, Editor-in-Chief ('18–'19)
September 8, 2018
The Phi Delta Theta (Phi Delt) fraternity says it is returning to the University of Chicago this fall.
A Facebook post said it is now recruiting "Founding Fathers."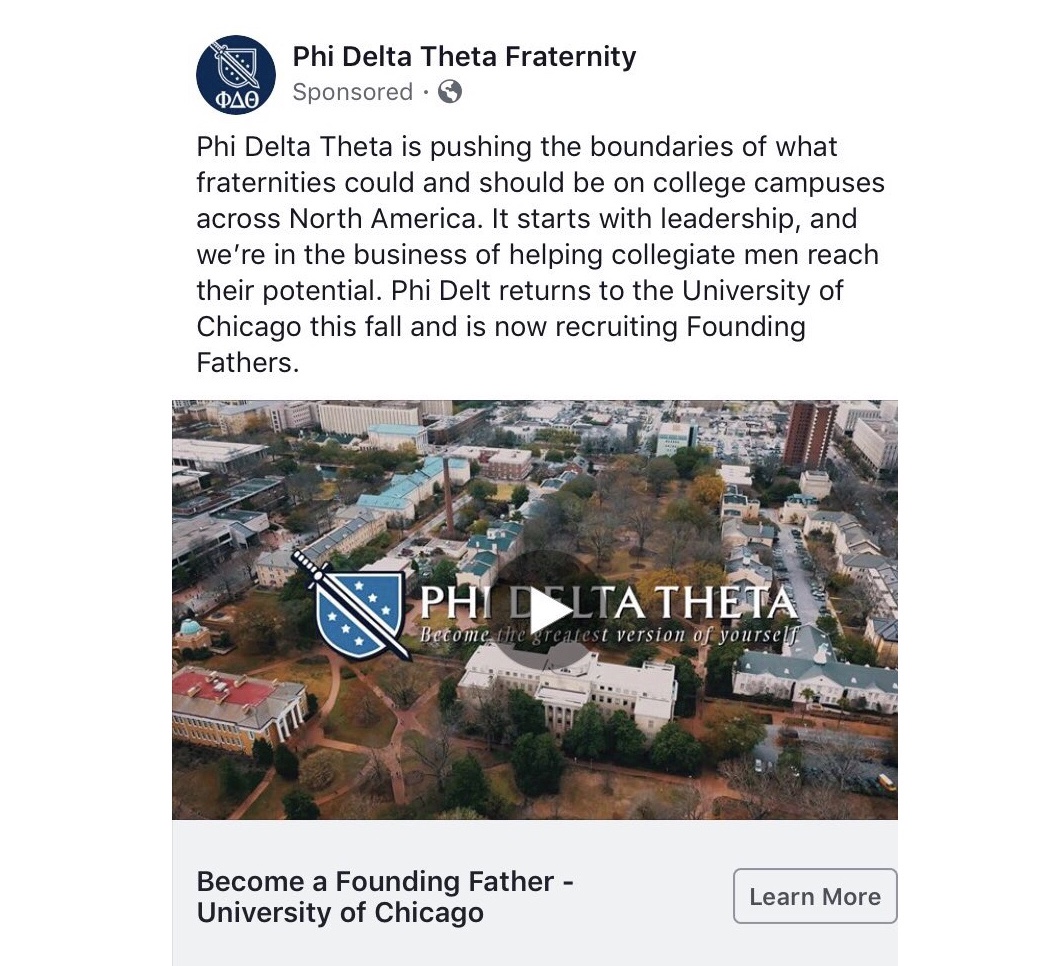 The fraternity announced in January 2016 that the UChicago chapter would undergo "recolonization," a process under which the fraternity said the chapter would be dormant until all students who were members had graduated from the University. A letter obtained by The Maroon informing fraternity alumni of the decision cited "risk management policy violations" as the reason for recolonization. In October 2016, The Maroon published a report on a hazing incident, finding that the decision to recolonize came after a Phi Delt investigation into the matter.
After Phi Delt announced it would recolonize, the Phi Delt pledge who was allegedly hazed filed a lawsuit in June 2016 claiming that he was forced to consume "copious" amount of alcohol, including Everclear, before he was cornered in a basement room of the chapter house and physically assaulted, sustaining injuries that required hospitalization.
Justin Holmes, a 2017 graduate of the Phi Delt chapter at Campbell University, will be working with the Illinois Beta chapter at UChicago as an "expansion consultant," according to his bio. Holmes has interned at Amtrak and Vineyard Golf Club, and he was a sales representative at Vineyard Vines.