Arts on Campus: Where Fun Comes to Sing, Act, Dance, and More
A preview of this year's vibrant on-campus art scene.
VISUAL ARTS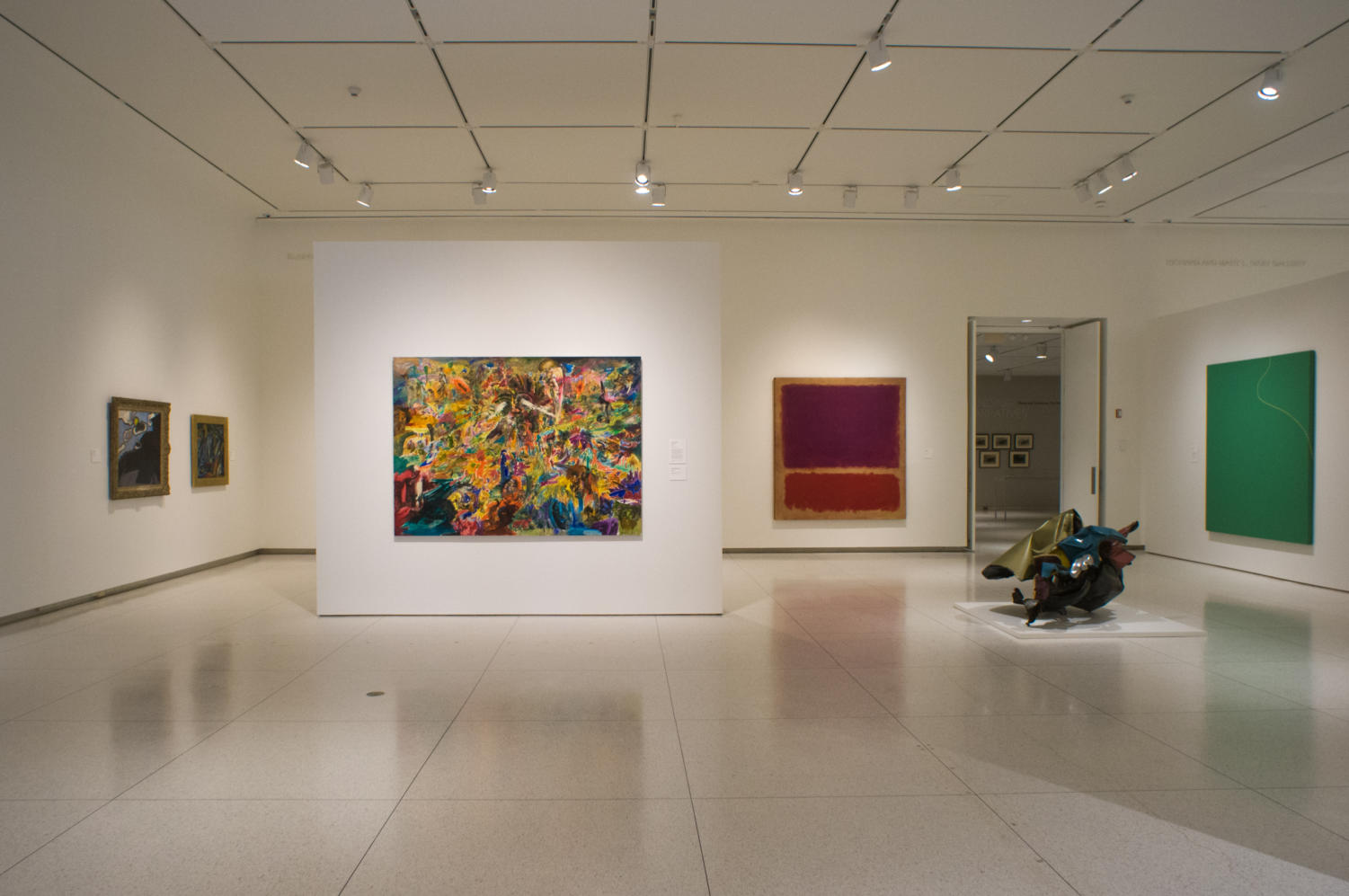 At the University of Chicago, you don't have to leave campus to see world-renowned, perspective-expanding art.
Tucked away in an unassuming courtyard right next to Campus North, the ever-classy Smart Museum of Art is the University's main art museum and harbors a collection of works ranging from 12th-century Korean bowls to mid-century Warhols, Paschkes, and Matisses. No trip to the Smart is complete without a visit to Miriam's Café, a quiet and well-lit haven with delicious Italian espresso. The Smart hosts quarterly after-hours parties for the campus community, featuring performances by student groups and free food. Last year, the Smart also relaunched its Art Match program; if you arrive at the museum early enough on October 7, you might win the chance to hang a Miró or Picasso in your dorm room!
If you like your art a bit edgier, check out the Renaissance Society on the fourth floor of Cobb. A hidden gem, this small, independent museum is on Atlas Obscura's list of attractions to check out in Chicago. Since 1915, the Renaissance Society has been known for its "experimental ethos," and regularly features contemporary artists from around the world. This fall, the museum will exhibit work by Palestinian artist Shadi Habib Allah, who explores themes such as migration and marginalization through multimedia. Admission is free.
Inevitably, every first-year starts to miss their mummy during first quarter, so visit the few preserved at the Oriental Institute, located just across from Saieh Hall. This world-renowned archaeology museum boasts a collection of ancient Middle Eastern artifacts—everything from 40-ton sculptures of winged bulls with human heads to weapons from Biblical Armageddon. If you're reading The Epic of Gilgamesh for first-year Hum, put down your tired translation and check out the original: 4,000 year-old Babylonian cuneiform tablets (circa 2,000 B.C.E.) bearing a version of the epic are located just inside the museum. Admission is free with a $10 suggestion. Plus, the second floor library is one of the college's most underrated study spots.
The Logan Center for the Arts, located at 60th Street and Drexel Avenue, opened in 2012 and is a thriving center of campus art featuring both professional and student work. On the third Tuesday of every month, you can listen to local jazz musicians perform in the Café Logan, which also doubles as another popular study spot and exhibition space. Last year, the center acquired 20 prints from Matisse's Jazz collection, which is on view in the basement (also home to music practice rooms). Throughout the year, the building's various arts spaces are used to host dance showcases, Le Vorris & Vox Circus's open gyms, concerts, and more. The first Logan Center Exhibition of the academic year, Candice Lin's "A Hard White Body, a Porous Slip," examines identity, decay, and history through sculpture. During first-week, Chicago-based Mandala Arts will debut "Masks and Myths," a celebration of Sri Lankan music and dance. The hotly-attended Logan Center O-Week Welcome Party will feature free snacks, swag, performances, and a free screening of Ladybird, courtesy of A24 films. When visiting the building, don't forget to check out its unique staircases and the view from the ninth-floor penthouse!
Just beyond the Oriental Institute, along South Woodlawn Avenue, you'll find a reprieve from the pervasive gothicism of campus in the Frederick C. Robie House, better known simply as Robie House. Designed by the nation's most prominent architect, Frank Lloyd Wright, this "Prairie style" architectural masterpiece is distinguished by its low-pitched roof and long strips of windows. The building is is a U.S. National Historic Landmark, and students get in free the first Monday of every month. Just across the street, the Booth School of Business (though not a museum itself) exhibits a substantial collection of modern art and boasts an impressive glass roof, making for a convenient post-tour supplement.
North of the Robie House is the Neubauer Collegium for Culture and Society, which hosts a robust array of lectures, workshops, and contemporary art exhibitions. Launched in 2015, the center supports faculty research projects and global fellows engaged in humanities scholarship.

ARTS RSOs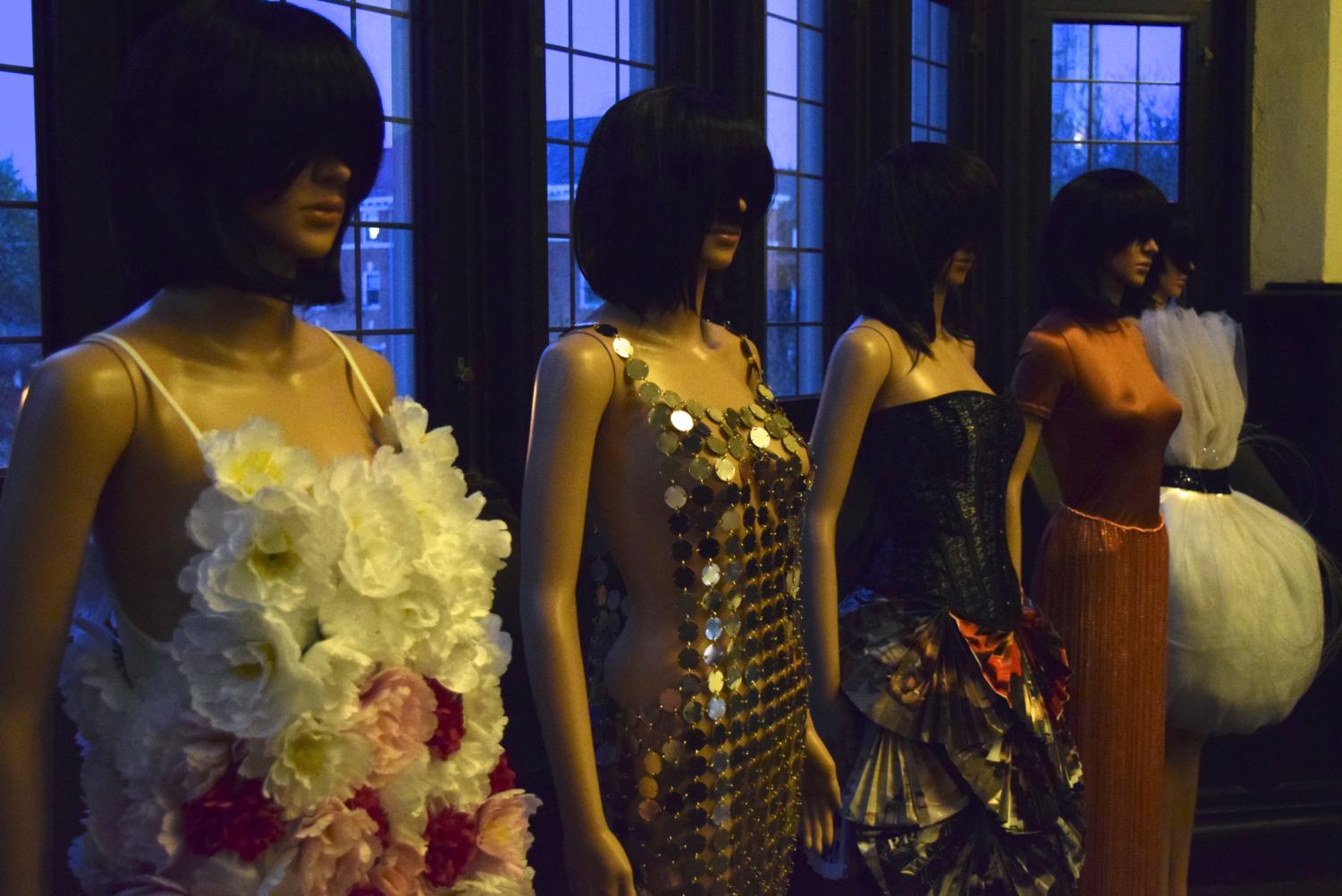 For those of you hoping to create rather than contemplate, there are many student groups dedicated to promoting the visual arts.
Each spring, Festival of the Arts (FOTA) orchestrates a campus-wide jubilee of student art and hosts workshops, performances, and gallery openings throughout the year. Previous art installations include student art displayed in Harper and Reynolds Club, as well as an oversized, pink cardboard donut outside Hallowed Grounds. Outside the Lines, a group geared toward promoting technique in practicing artists, organizes weekly figure-drawing classes in Logan, often collaborating with the Smart Museum of Art. Members of ArtShould spend their afternoons teaching art classes at nearby Chicago Public Schools, organizing workshops as well as fundraising events. Kitchen Sink, a group dedicated to fostering the student art community, hosts free four-hour painting sessions every Wednesday night in Logan's Great Hall. Materials are free, and snacks are often provided. If you're lucky enough to register for a spot in UChicago Ceramics' first-come, first-serve quarterly studio sessions, the group creates clay crafts once a week at the Hyde Park Arts Center.
Different RSOs and the Center for Leadership and Involvement host arts and crafts study breaks throughout the year, so keep your eyes peeled for events across campus!
—Grace Hauck and Rebecca Julie, updated by May Huang
DID YOU KNOW?
ArtsPass, a UChicago partnership with over 70 cultural institutions throughout Chicago, organizes hyper-discounted student trips to art events throughout the year. Previous trips included the Joffrey Ballet, a collaboration with Lyric Opera and Second City, and even the Chicago production of Hamilton.
If you want to get involved in planning events yourself, check out the Arts Liaisons program. This small team of students works side-by-side with Logan Center staff to develop the arts event schedule and marketing.
MUSIC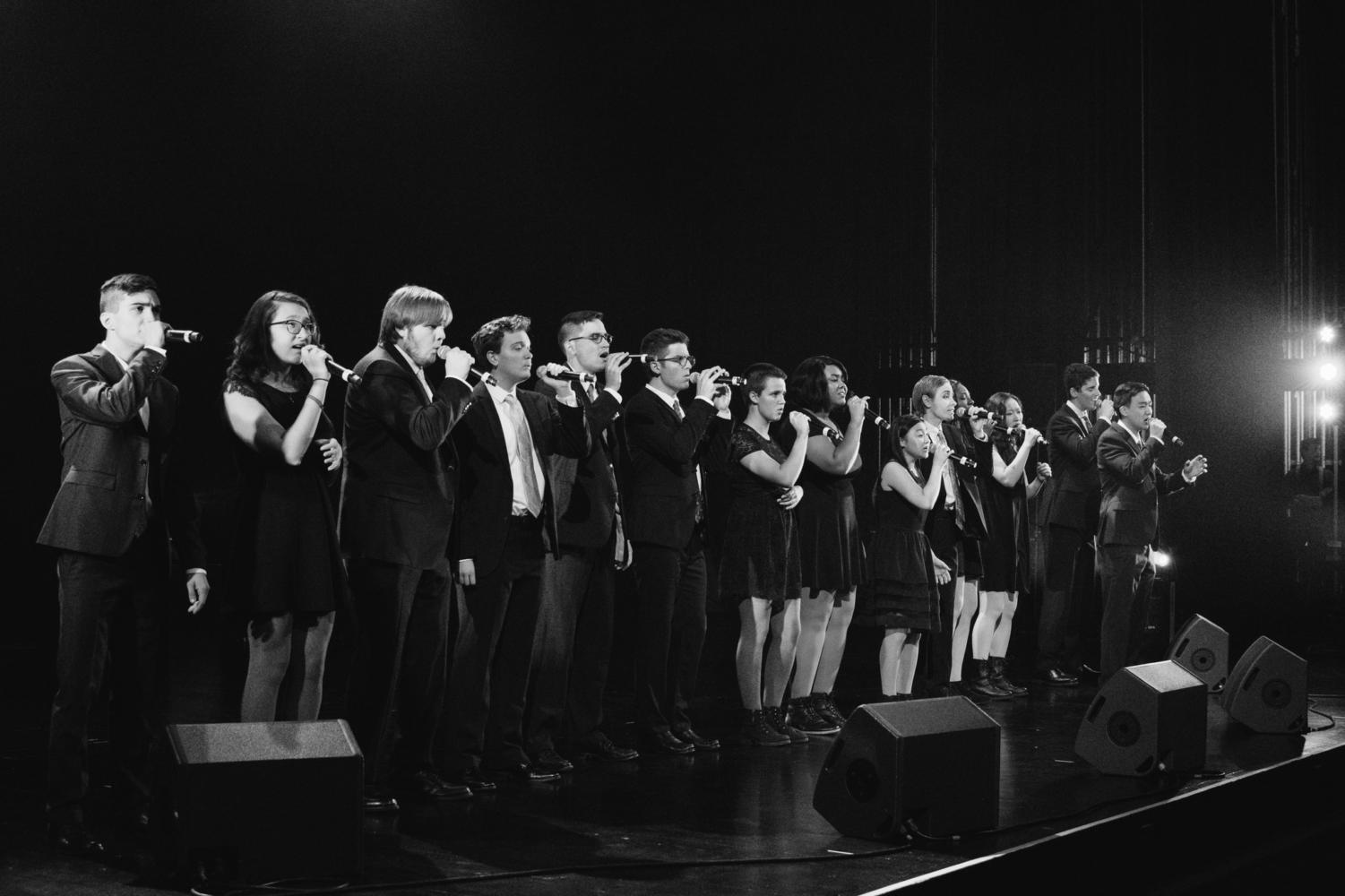 It's a good time to be a musician at UChicago. While Philip Glass (A.B. '56) has long since ghosted the Burton-Judson courtyard, music remains central to the University's cultural and physical landscape.
The music department hosts over 14 different ensembles and programs, which collectively put on more than 100 concerts each quarter. If you're classically inclined, the University Symphony Orchestra, University Chamber Orchestra, and University Wind Ensemble are your best bets for on-campus concerts. For those hoping to break into the jazz scene, look no further than the University Jazz X-tet, which often collaborates with Chicago-area professionals. There's also special repertory ensembles like the Early Music, Middle Eastern, and South Asian Music Ensembles, all of which you can join by attending an informal open house at the beginning of the year. There's just as much diversity in choral ensembles: there's Motet Choir, specializing in a cappella repertoire both seasoned and modern; the University Chorus, the largest and most inclusive choral ensemble; Women's Ensemble, boasting what is perhaps the most diverse repertoire; and the Rockefeller Chapel Choir, which performs on Sundays at Rockefeller. Auditions for all of the above take place during O-Week, so tune those violins and warm those larynxes!
Student-run groups are just as plentiful. Thanks to Pitch Perfect, the collegiate a cappella scene has become somewhat of a cultural phenomenon. UChicago groups run the gamut from single-sex (Run for Cover, Unaccompanied Women, Men in Drag) to co-ed (Ransom Notes and the award-winning Voices in Your Head, among others) to the aptly named Rhythm and Jews. Chicago Aag performs South Asian songs, often mashed up with pop radio hits, while Make A Joyful Noise (MaJ'N) is the university's premier Christian a capella group. Check out this year's a cappella showcase Monday, October 1, and let the riff-off begin.
For "music not commonly heard in the mainstream," tune into WHPK, the campus radio station and one of the University's largest RSOs. From rock to public affairs, jazz to classical, University students and community members deejay jams for you to enjoy from the comfort of your dorm room. Find them at 88.5 FM, listen online at whpk.org, or audition as a DJ!
The Major Activities Board (colloquially MAB) organizes two hotly anticipated concerts each year: the Fall Show and Summer Breeze. Past concerts have featured the Ramones, the Red Hot Chili Peppers, Beck, and Eminem. Twenty–five-dollar tickets are easy on the student budget—if you're willing to wake up at 5 a.m. to wait in line for them.
The on-campus concert series University of Chicago Presents also offers a chance to hear world-famous artists on a student's budget. It hosts some 25 classical, jazz, early, and contemporary music concerts a year in spaces from the intimate (Mandel Hall) to the awesome (Rockefeller Chapel).
The University of Chicago Folklore Society, which has been around since the 1950s, draws crowds of all ages to their annual Folk Festival, which will take place from February 15–16 next year. Music legends such as the Staples Singers, Muddy Waters, Joan Baez, and even Bob Dylan have played at the festival, and you'll meet audience members who remember it. The group also hosts contra dances throughout the year.
In terms of practice and performance spaces, the Logan Center's musical facilities stand unrivaled. Logan boasts three music ensemble rehearsal rooms, 20 music practice rooms, one piano teaching studio, and an avant-garde Performance Hall. The space plays host to Third Tuesday Jazz, a free evening concert series in Logan Café (need we say when?) and the Logan Cabaret Series, a biweekly student variety show. And for those whose hearts are beholden to ivied walls, catch some sun outside Goodspeed Hall for an earful of the next Lang Lang rehearsing his Tchaik One in a practice room.
And of course, keep your ears open: your own peers are creating jaw-dropping music all the time, often without RSO funding or so much as a mention on the official campus events calendar. On any given day, Dirt Red Brass Band, a traveling New Orleans–style student band, may jazz up your quad-crossing scramble with its signature sound and playful performance style. And for those who like the dirt under the nails just where it is, basement shows featuring local student bands are a regular fixture in the Hyde Park night scene. Blue Maroon, a smaller but no less daring jazz band that can be heard busting on Bartlett Quad or at Bar Night, has also made its mark on the campus jazz scene. Just be sure to keep your ears to the ground—it's rumbling.
—Joy Crane, updated by Hannah Edgar, Rebecca Julie, and May Huang
FILM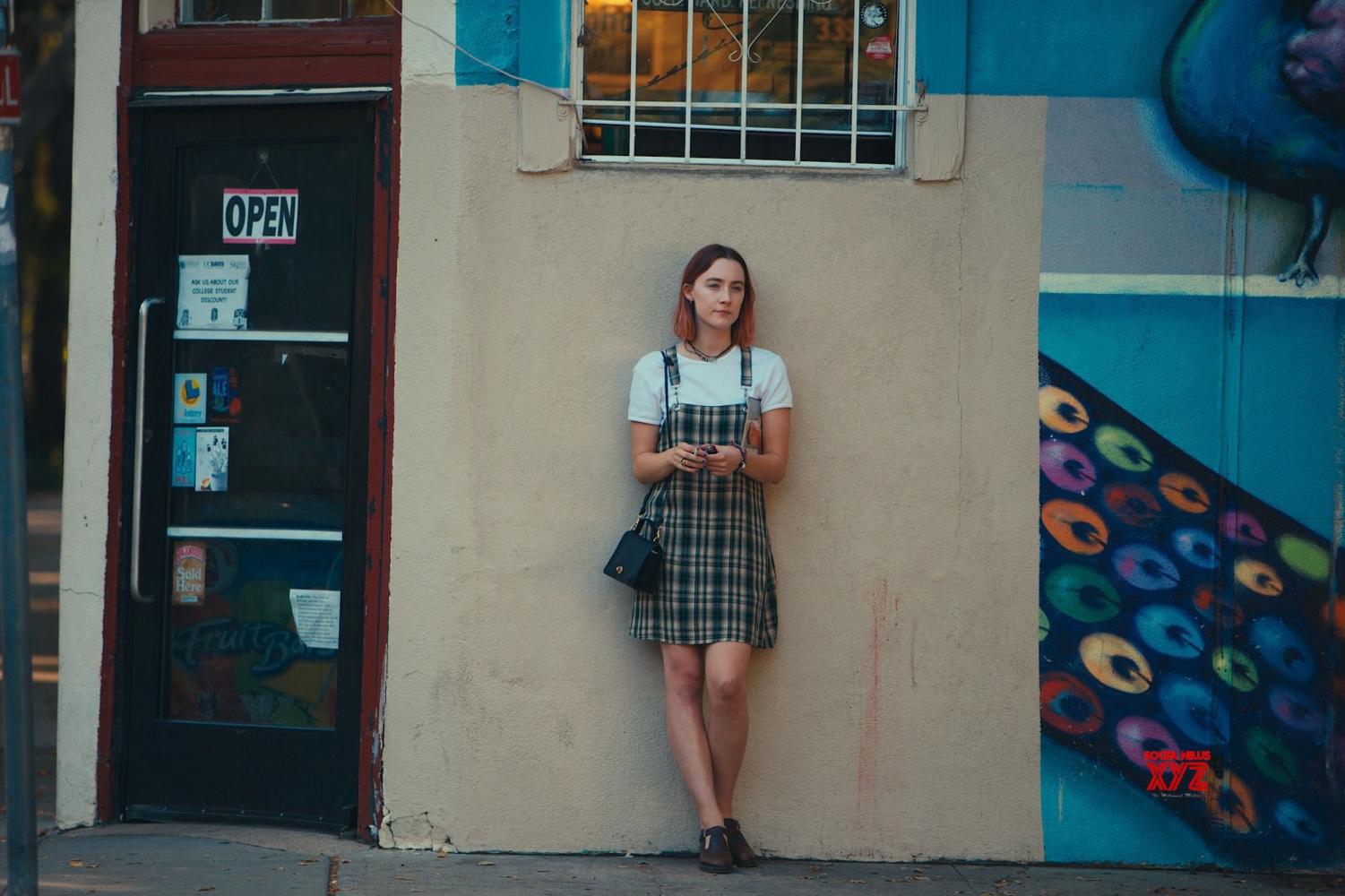 At UChicago the pictures may move, but you don't really have to; there are plenty of excellent resources for the collegiate cinephile right on campus.
If you're not looking to stray too far from the Reg, Doc Films is an exceptional choice. Housed in the Max Palevsky Cinema in Ida Noyes Hall, Doc began in 1932 as a student-run film club that exclusively screened documentaries (or, as its founders called them, "the realist study of our time via nonfiction film"). Since then, Doc has expanded its repertory and now screens everything from flops to favorites. Esteemed directors and actors from Woody Allen to Alfred Hitchcock and, more recently, Darren Aronofsky, have visited Max Palevsky Cinema to lead discussions about their films. Doc features eight film series per quarter (excluding finals week), one for each night of the week and two on Thursdays. On Fridays, Doc hosts its marquee series, which tends to include popular, recent films (usually the most well-attended screenings) and on Saturday it plays new releases. Renowned film critic Roger Ebert (X '70) once called Doc Films "cinephile heaven," and—at five dollars per ticket or $30 for a quarterly pass with discounts for renewing members—it's hard to disagree.
The Max Palevsky Cinema, along with the Logan Center, also plays movies produced by Fire Escape Films, UChicago's student filmmaking RSO. Along with making films throughout the year, the club holds weekly screenwriting workshops, filmmaking equipment orientation, and short film discussions at general meetings. Fire Escape hosts the legendary 48 Hour Film Festival in the spring, where student teams spend a weekend together writing, filming, and editing a short film.
If you're not feeling up to the brouhaha of a public screening, or would like to watch as many films as your heart desires free of charge, the Film Studies Center is an excellent alternative. Located on the third floor of Cobb Hall, the FSC boasts an impressive collection of films, from the highly decorated to the relatively obscure. You don't have to be a Cinema and Media Studies major to borrow from their cinematic archives (though you do have to remain on the premises to watch them). The FSC also conducts events and film screenings, including those produced by members of Fire Escape.
—Emily Wang, updated by Rebecca Julie and May Huang
THEATER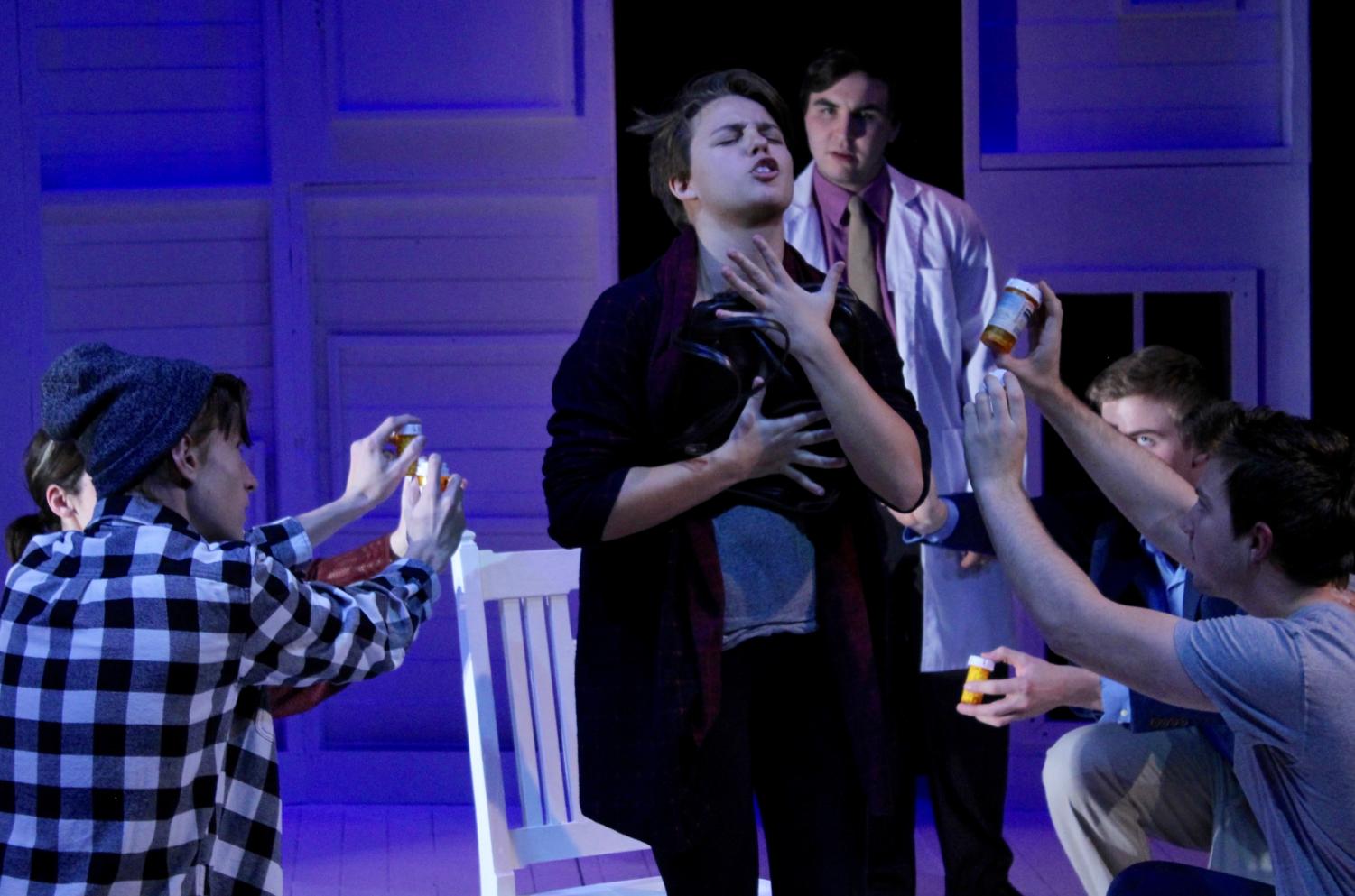 From performing Shakespeare to building a set to splitting sides with improv comedy, there are many opportunities to make campus your stage at UChicago.
Students from different walks of campus life take part in theatre productions each year. The largest contingent of students participates in University Theater (UT), which produces more than 35 shows a year, reaching an annual audience of more than 10,000 attendees. With access to the eleven-story Logan Center and the knowledge of well-trained theater professionals and academics, UT offers participants an extensive set of resources.
This fall alone, UT will put on an eclectic array of productions. The season will kick off with the quarterly Theater[24], during which writers, actors, directors, and costume designers get together to write, produce, and put on a play in just 24 hours. During 5th week, Weekend of Workshops will give directors the chance to explore their craft and put on short pieces in the FXK Theatre. This fall's mainstage productions include good friday (7th week), Shakespeare's Measure for Measure (9th week), and Tennessee Williams's A Streetcar Named Desire (10th week). Auditions for all UT shows take place during the first week of each quarter on the third floor of Cobb.
New and curious students should sign up for the UT list host and check the UT Website for specific audition information. If you prefer to stay out of the spotlight, positions for production managing, stage managing, house managing, lighting, set design, costume design, and sound design are always available.
Students with Shakespearean inclinations may want to check out Dean's Men. As the University's resident Shakespeare troupe, it stages one of the Bard's 39 plays every quarter. The Dean's Men also holds play readings, film screenings, and works closely with Professor Emeritus and Shakespeare expert David Bevington.
Because Hyde Park is the birthplace of improvisational comedy, it's only fitting that the University boasts not one but two excellent improv groups. Formed by Second City founder Bernie Sahlins (A.B. '43) in 1986, you can get a sneak peek of Off-Off Campus at their O-Week show in Mandel Hall. Their five-week revue, which runs each quarter from fourth to eighth week, showcases the troup's impressive vocabulary of both skit and improv comedy. Occam's Razor, an improv troupe known for their more laid-back style, is open to both undergraduate and graduate students. The group puts on three free shows each quarter, performing in the FXK Theater or at The Revival, located on 55th Street. Auditions for both Off-Off and Occam's Razor are held early fall quarter.
Seeking a more unconventional creative outlet? Never fear—unconventional is UChicago's middle name. Those looking to combine their loves of history and theater may be interested in the Classical Entertainment Society, which produces works based on Classical sources, or UChicago Commedia, which specializes in the commedia dell'arte theater style of the Italian Renaissance. High-flying acrobats of all skill levels are encouraged to join Le Vorris & Vox Circus, which occasionally collaborates with UT to put on shows combining theater and circus arts.
If you don't have time to leave Hyde Park but still want to get your fix of professional theater, Court Theatre puts on high-quality shows on Ellis Avenue, right next door to North Campus. Once called "the most consistently excellent theater company in America" by The Wall Street Journal, Court will open this season with August Wilson's Radio Golf, followed by the world premier of Manual Cinema's Frankenstein adaptation. While tickets may appear more pricey than other campus productions, students are eligible for discounts, including free rush tickets to certain performances.
Fresh thespian blood, experienced or not, is what keeps the theater groups alive and improving each year. With such a wide range of offerings—academic and extracurricular, on- and offstage, traditional and comedic—everyone could find their place position in the University's theater scene.
—Hannah Edgar, updated by Perri Wilson
PUBLICATIONS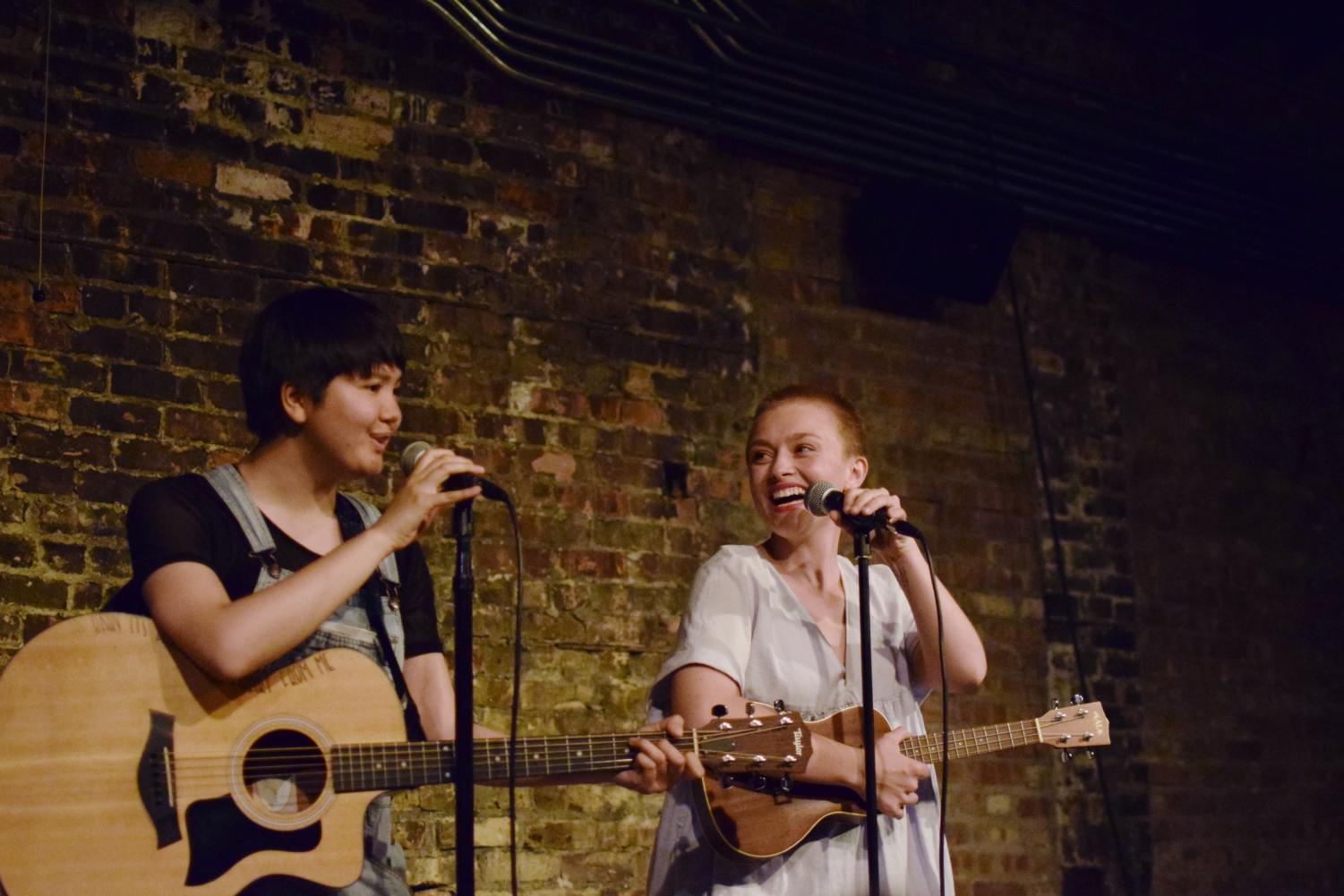 With an alumni network that includes writers like Kurt Vonnegut, Saul Bellow, Roger Ebert, Susan Sontag, Studs Terkel, and Sarah Koenig, UChicago has myriad platforms for anyone to unleash the power of the written word. Whether you are looking to hone your journalism skills or perform spoken word, your writing will find its home at one (or more!) of the many RSOs interested in what you have to say. Through print or podcast, here are the organizations that will get your word out on campus:
News
The Chicago Maroon is UChicago's independent student newspaper. Dating back to 1892, it also happens to be one of the oldest college papers in the U.S. Published every Tuesday and Friday, the paper boasts famous alumni including Obama senior advisor David Axelrod (A.B. '76), and journalist and former Supreme Court Justice John Paul Stevens (A.B. '41). The paper is always looking for fresh faces to contribute to its four written sections (News, Viewpoints, Arts, or Sports) or its design, copy, photo, video, and multimedia sections. In-depth articles appear a few times a quarter in Grey City, the Maroon's long-form supplement.
The Shady Dealer is UChicago's satirical newspaper. The paper mostly deals with issues relevant to UChicago, producing fake news, features, and quizzes like "Zimmer Wishes His Salary Were Paid In Gum," "How Subtly Do You Flirt with Your TA?" or "Play-Doh Releases Its Republic."
The University itself offers a number of opportunities for aspiring writers. For those interested in pursuing a career in journalism, UChicago Careers in Journalism, Arts, and Media (UCIJAM) is a Career Advancement program that helps students touch up their resumes and find job opportunities. Throughout the year, UCIJAM coordinates events, visits, guest speakers, and meet-ups for burgeoning UChicago journalists. The University of Chicago Press also provides internship opportunities for those who want to learn more about academic publishing. Students can also submit feature articles to The College website, which publishes information about campus life for students.
Literary Journals
There are plenty of opportunities for the literarily inclined to publish creative work and read submissions. Sliced Bread is the university's largest literary magazine, publishing short stories, poetry, nonfiction, and art to "provide a slice of everything being produced on the University of Chicago campus." Memoryhouse is a quarterly publication that explores personal narrative through creative writing and art. It hosts literary events with its performance ensemble, Memento. Euphony accepts poetry and prose submissions from writers on campus and across the country, printing on a semi-annual basis and posting online pieces year-round.
Blacklight Magazine, the literary and arts publication of UChicago's Organization of Black Students (OBS), has a more specific thematic focus; it publishes one issue each quarter, aiming to provide a platform for the voices of traditionally marginalized communities on and beyond campus. Similarly, Mural is UChicago's first bilingual magazine, accepting work in both Spanish and English. UChicago Majalla, an even newer bilingual magazine, accepts literary and academic work in Arabic.
The Midway Review offers a forum for students, faculty, and even alumni to publish long-form essays on current events, arts and culture, and philosophy that will contribute to a larger intellectual discourse. The Chicago Review, the longest-standing university publication in Chicago, has published the likes of Philip Roth, Susan Sontag, Allen Ginsberg, and e.e. cummings since 1946. Although a graduate student publication, the journal offers editorial assistant positions to undergrads looking for experience in the publishing industry.
Food and Fashion
BITE is a quarterly print culinary magazine for those interested in food writing and photography. It includes features, recipes, and reviews.
UChicago Spoon is the UChicago chapter of Spoon University, an online magazine dedicated to encouraging college students to be well-informed about food and find the best eateries on- and off-campus.
MODA is a quarterly publication that was recognized as "one of the best college fashion publications in the nation" by Teen Vogue in 2013. The magazine and its associated blog cover the most important fashion news and trends.
Politics & Academic Journals
The Gate, sponsored by UChicago's Institute of Politics (IOP), offers plenty of opportunities to write about politics on a local, national, or international level, regardless of where you fall on the political spectrum.
The Platypus Review is a publication that is a branch of the Platypus Affiliated Society, an international Marxist group that originated at UChicago.
The Chicago Journal of Foreign Policy is an annual journal that gives students interested in foreign policy a platform to write about and discuss pressing world issues.
The Chicago Journal of History is a biannual journal published by undergraduate students in the Department of History. The journal brings together students from different fields of history to foster interdisciplinary dialogue.
The Triple Helix is a publication run by student editors who work with faculty members. Although the magazine usually publishes work by accomplished academics, students can contribute to its blog, The Triple Helix Online.
Voice
As mentioned before, WHPK 88.5 FM is a non-profit community radio station serving UChicago, Hyde Park, and the South Side at large. You can either apply for your own DJ set or work behind the scenes to help WHPK stay up and running.
The Underground Collective is a safe-space performance collective that puts on quarterly showcases featuring slam poems, monologues, scenes, group pieces, comedy, and more. You can get involved onstage as a performer or by joining the publicity and fundraising teams. If you are interested in performing onstage without joining an ensemble, you can also perform as a solo act at events throughout the year, such as the annual Festival of the Arts Soirée during spring quarter.
—Sarah Zimmerman
Updated by Hannah Edgar and May Huang

DANCE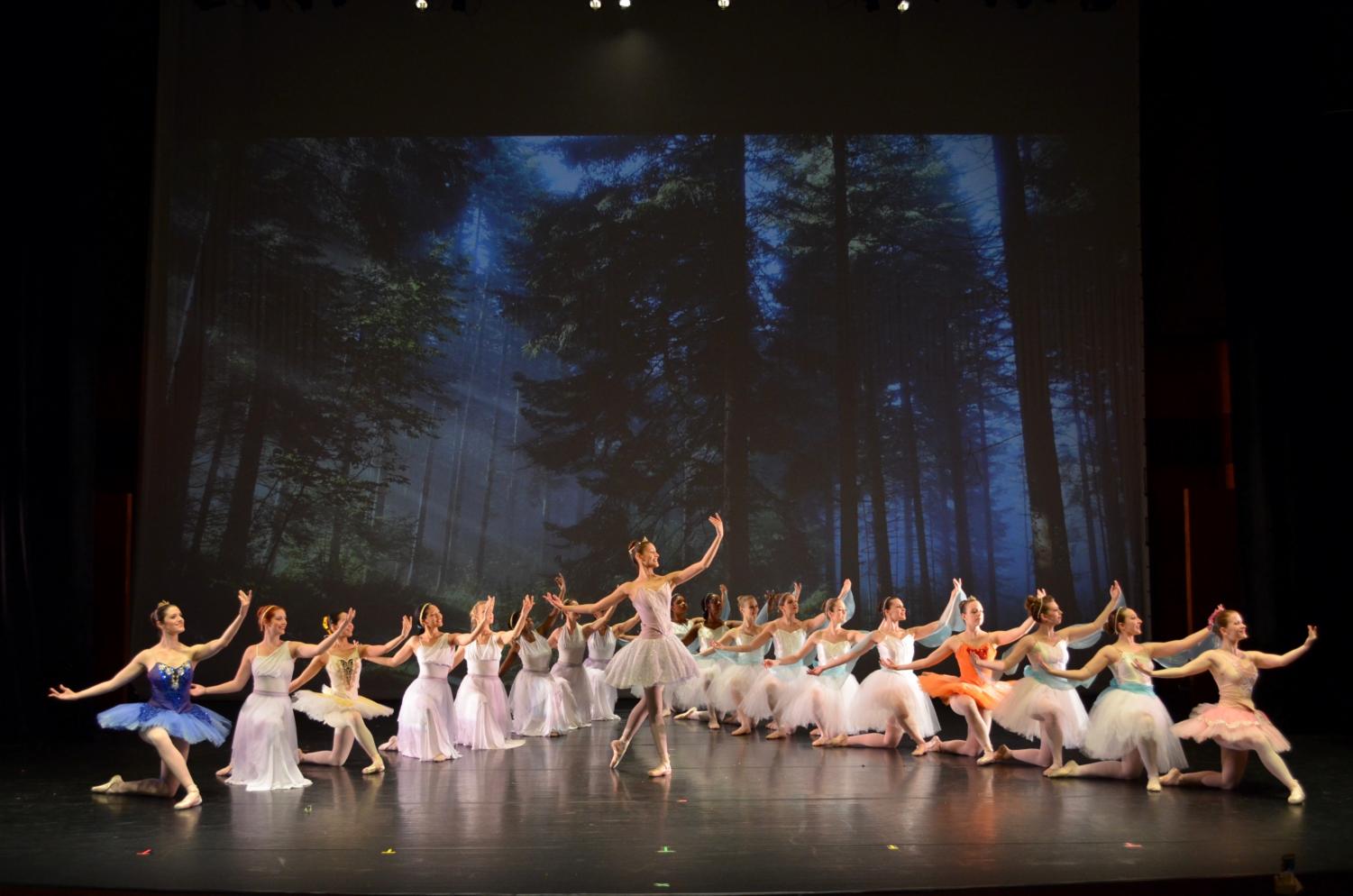 From winter formals to silent raves in Mansueto, something in the nippy Chicagoair just inspires fancy footwork. Chalk it up to long hours at the Reg or gusts of wind blowing down the quad, but UChicago students like to bust a move to shake off the stress. With more than half a dozen dance groups on campus and many more free workshops and classes offered year-round, the options to do so are endless.
Sanskrit for "celestial nymph," Apsara is an all-female classical Indian dance RSO on campus. It puts on two performances a year, often collaborating with other performance groups, including UT/TAPS and the South Asian Music Ensemble, for dazzling shows infused with theater and poetry. In addition, the group performs several numbers for the South Asian Student Association (SASA) cultural show every year.
Any sort of performance on stage requires a big smile, and Raas takes game-day face to a whole new level. A high-energy, high-intensity Indian folk dance featuring intense facial expressions, colorful costumes, and twirling batons, Raas is not for the timid. The team performs in competitions across the country from California to Miami, and hosts workshops and tryouts in the fall and spring.
Fusing various styles including contemporary, jazz, and hiphop, UChicago Maya draws inspiration from the personal styles of its dancers. The group's innovative choreography and eclectic music can be appreciated year round during its annual winter showcase as well as performances at the MODA fashion show and around campus. Auditions for the winter show take place in the fall, with separate auditions for later performances. In spring quarter, Maya dancers choreograph open workshops from a variety of genres.
A dance crew so fire that only the UChicago emblem was an appropriate name, PhiNix is the heart of all things hiphop on campus. It consists of two main subgroups—Choreography Crew and Freestyle Crew—which perform at a variety of events throughout the year. They also host their own showcase, attracting hip-hop teams from other schools in the area. PhiNix offers weekly free workshops and open sessions.
Rhythmic Bodies in Motion (RBIM), meanwhile, offers a little something for everyone. Auditions for the largest dance RSO on campus usually begin in November for the annual performance in the spring. Showcasing styles ranging from tap to musical theater numbers to classical Chinese dance, the show is an opportunity for dancers of all levels to perform in front of an encouraging audience.
As energetic as their costumes are embellished, the UChicago Bhangra team brings the color and spirit of this traditional Indian dance form to campus. The co-ed team competes around the country and performs at galas and cultural shows, including the SASA spring showcase. Try-outs and workshops are held every fall and spring quarter for those interested in exploring the genre.
If you long for the good ol' days of Frank Sinatra and Ella Fitzgerald, the Chicago Swing Dance Society (CSDS) organizes weekly "Java Jives" on Saturday nights, free to students and the public, that include both a beginner lesson and DJ'ed open social dancing until 11 p.m. CSDS also offers lessons in East Coast Swing, Lindy Hop, Collegiate Shag, and other swing styles throughout the year, and sometimes invites live bands.
The newest edition to the dance groups on campus is Tap That!, which offers tap lessons to students with any level of experience in tap dancing. Group members teach the fundamentals of tap dance, as well as movement and rhythm–focused choreography. In fact, you don't even need your own tap shoes to join—Tap That! will supply shoes to beginners interested in tappin' away!
Shimmy and twirl your way to moves like Shakira's at Ida Noyes Hall with the UChicago Ballroom and Latin Dance Association (BLDA). Join its competitive team (no experience necessary) to learn foxtrot, waltz, quickstep, and more, as well as participate in competitions throughout the year. For those not quite ready to commit to the team, BLDA also offers social dance classes and teams up with The Promontory on East 53rd Street for free monthly salsa nights featuring a live DJ.
Fulfill your childhood dreams of being in a storybook, if only for a matinee or two, with University Ballet. The University ballet company embraces dancers of all levels, from those who always just dreamed of chiffon tutus to those with years of pointe experience. The co-ed company puts on two full-length ballets a year—previous performances have included classics like Giselle, Le Corsaire, and Sleeping Beauty—and hosts free classes for everyone from beginners to vets every week.
—Alexia Bacigalupi, updated by May Huang