Arts Off Campus: Just a CTA Ride Away
Venture beyond campus to explore Chicago's lively art scene.
Music & Dance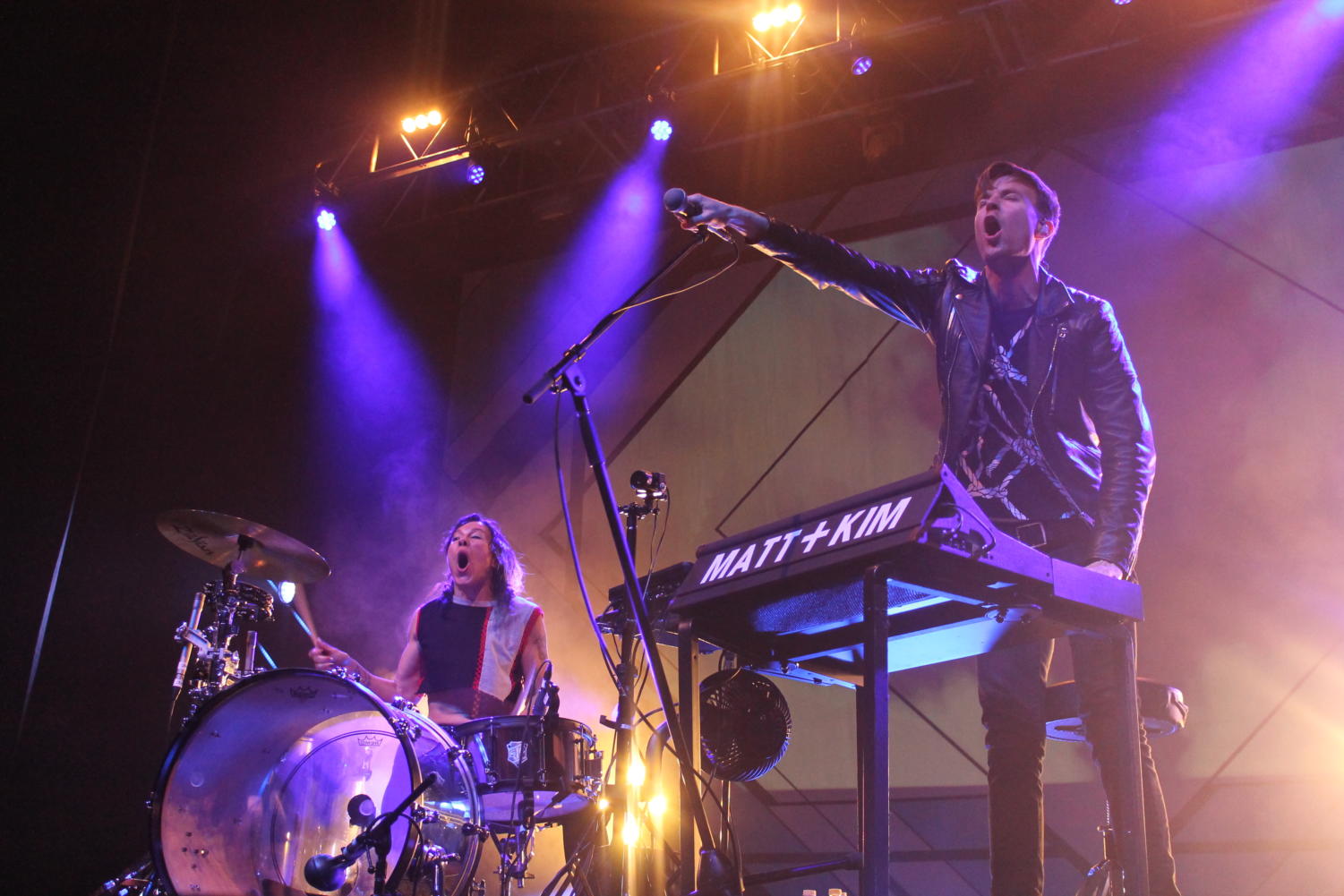 Ask any aficionado, and they'll tell you that Chicago's music scene is one of the most vibrant in the nation. From jazz clubs to concert halls to DIY venues, Chicago has something to offer for all music tastes.
Hyde Park was once a crucible of Chicago jazz, drawing greats like Sonny Rollins and Thelonious Monk. (Charlie Parker played his last Chicago gig here, near where Treasure Island Foods stands today.) While many of the legendary hole-in-the-wall jazz clubs of yesteryear are long gone, Hyde Park keeps their spirit alive with its own thriving music scene. 53rd Street boasts plenty of local venues: record store by day, music venue by night, Hyde Park Records (1377 East 53rd Street) offers students a sample of Chicago's rich musical history; The Silver Room (1506 East 53rd) combines community-driven music and art events with a locavore commercial space; and restaurant–venue The Promontory (5311 South Lake Park Avenue) has one of the most well-curated and popping concert series around, albeit usually for patrons 21+. On September 23 and 24, get off the O-Week grid by checking out the annual Hyde Park Jazz Festival, a free, two-day, world-class festival that hosts a rich assortment of local and national jazz artists at venues throughout the neighborhood. Plus, the Hyde Park Jazz Society performs year-round on Sundays at Room 43, on the border of Bronzeville and Kenwood.
For jazz beyond Hyde Park, check out the Jazz Showcase in South Loop, and, if you can, the timeless Prohibition-era Green Mill in Uptown (21+), where you can sit in Al Capone's old booth. If you're there on a Tuesday, you'll also be treated to a live performance from one of Chicago's best jazz bands, The Fat Babies, as well as dancing by local swing dancers. For those with a taste for the cutting edge, you can catch some of the city's best new music at Roscoe Village's Constellation, a laidback venue specializing in the avant-garde.
There is no shortage of chances to watch some of your favorite bands perform live in Chicago, a hotspot for most nation-wide tours. This quarter, swing by the United Center for larger stadium acts like Florence and the Machine and Elton John, the Riviera Theatre for bands like Lake Street Dive and Streetlight Manifesto, and Vic Theatre for smaller acts like Years & Years and Mitski.
If you're looking for dinner and a show, check out Pilsen's Thalia Hall, complete with restaurant, bar, and concert space, and Wicker Park's Chop Shop. Lincoln Hall (Lincoln Park) and its twin Schubas Tavern (Lakeview) similarly have drinks and grub on hand to accompany their indie-oriented programming.
Also, keep your eyes peeled for UChicago Arts Pass perks and student ticket prices for concerts—especially at expensive venues. The Chicago Symphony Orchestra has one of the best student-ticket programs in the country, offering $15 tickets for a respectable number of subscription concerts. Lyric Opera of Chicago is up there in terms of affordability, as well, with an asking price of $20 for select performances.
At the northern edge of Millennium Park, behind the Frank Gehry–designed mane which frames Jay Pritzker Pavilion, Harris Theater is an avant-garde music and dance venue whose programming is not to be missed: it offers $10 student tickets for select performances through Arts Pass. It's home to Hubbard Street Dance, a contemporary dance troupe whose performances need to be seen to be believed. And of course, Chicago's dance community wouldn't be complete without Joffrey Ballet, one of the country's most renowned ballet companies. Catch them at the Auditorium Theatre (also—surprise!—an Arts Pass partner).
—Hannah Edgar, May Huang, and Emily Ehret
FILM
The many AMC Theatres you'll find downtown might make for a fun cinematic excursion, but Harper Theater, located at East 53rd Street and South Harper Avenue, is the closest off-campus option for your movie and popcorn consumption needs. For seven dollars, students can check out new releases on one of five screens in a historic early 20th century building.
If you're looking for a more extensive movie outing, Navy Pier boasts an impressive IMAX theater. In Lincoln Park, Facets Cinematheque screens obscure indie films. And if you just can't get enough alternative film, Lake View's Landmark Theatres screens studio-backed indie films and hosts midnight screenings of lesser-known films.
Chicago is also a hotbed for eclectic film festivals. The Chicago International Film Festival, North America's longest running international competitive film festival, offers an amazing film selection. Other festivals worth checking out include the Chicago South Asian Film Festival, the Chicago Latino Film Festival, and the Chicago Underground Film Festival at the Logan Theater in Logan Square.
—Emily Wang, updated by Rebecca Julie and Kenneth Talbott La Vega
THEATRE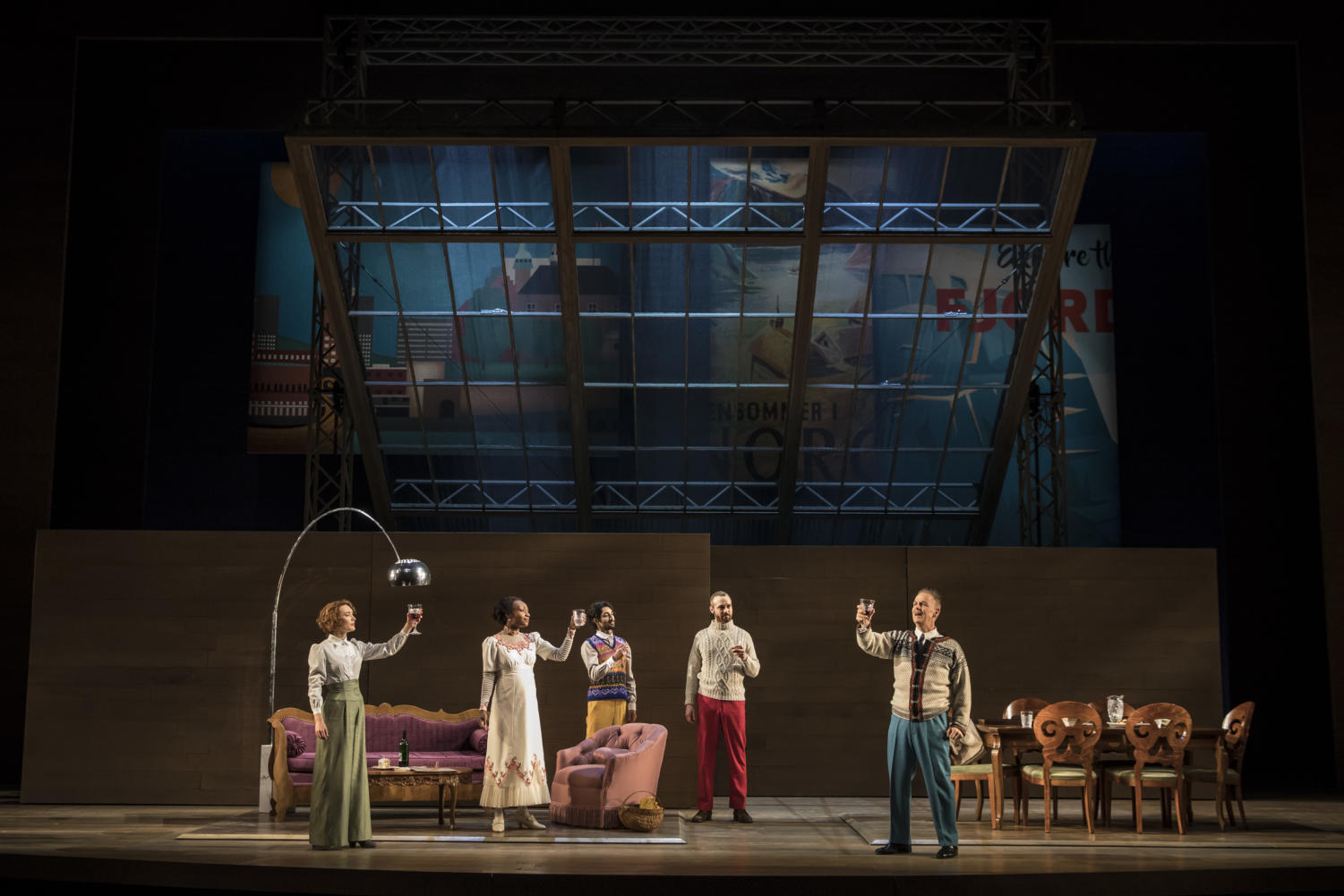 Some of the best professional theater in the country is in Chicago. The Goodman Theatre is the city's oldest active non-profit theater organization, and the Steppenwolf Theatre has produced alumni like Gary Sinise, Jeff Perry (both founding members of the company), Laurie Metcalf, and John Malkovich.
Not to be missed are Chicago's excellent smaller companies. Check out the Lookingglass Theatre, based in Chicago's historic Water Tower; Victory Gardens Theater in Lincoln Park, for their commitment to local and world premieres; the experimental Neo-Futurists in Andersonville; and First Floor Theater in Wicker Park, which was founded by UChicago alumni in 2012.
Prefer to see something you can belt along to? Don't throw away your shot to attend Lin-Manuel Miranda's runaway hit Hamilton, still running at the PrivateBank Theater. The Oriental and Cadillac Palace Theaters are also consistent hosts of fresh-off-Broadway musicals. In the spring, even the stately Civic Opera House trades in Rossini for Rodgers & Hammerstein. Lyric Opera of Chicago caps off its season every year with a musical. Next May, the Lyric will feature none other than Leonard Bernstein and Stephen Sondheim's West Side Story.
Live comedy reigns supreme in Chicago. Second City is the most laureled comedy troupe in Chicago and possibly the country, producing more Saturday Night Live stars than you can count. iO Chicago is another local improv juggernaut and big-time SNL feeder—a can't-miss is their hilarious, jaw-dropping Improvised Shakespeare troupe. If you're looking for something closer to home, The Revival opened its doors a few years ago on 55th Street, bringing improv comedy back to its birthplace in Hyde Park. (We don't mean that figuratively: The Compass Players, considered the first improv troupe, performed at the back of a bar on the same street corner back in 1955.) All three offer improv classes and programs for those looking to cut their comedic teeth in a supportive environment.
—Hannah Edgar, May Huang and Natalie Pasquinelli
ART MUSEUMS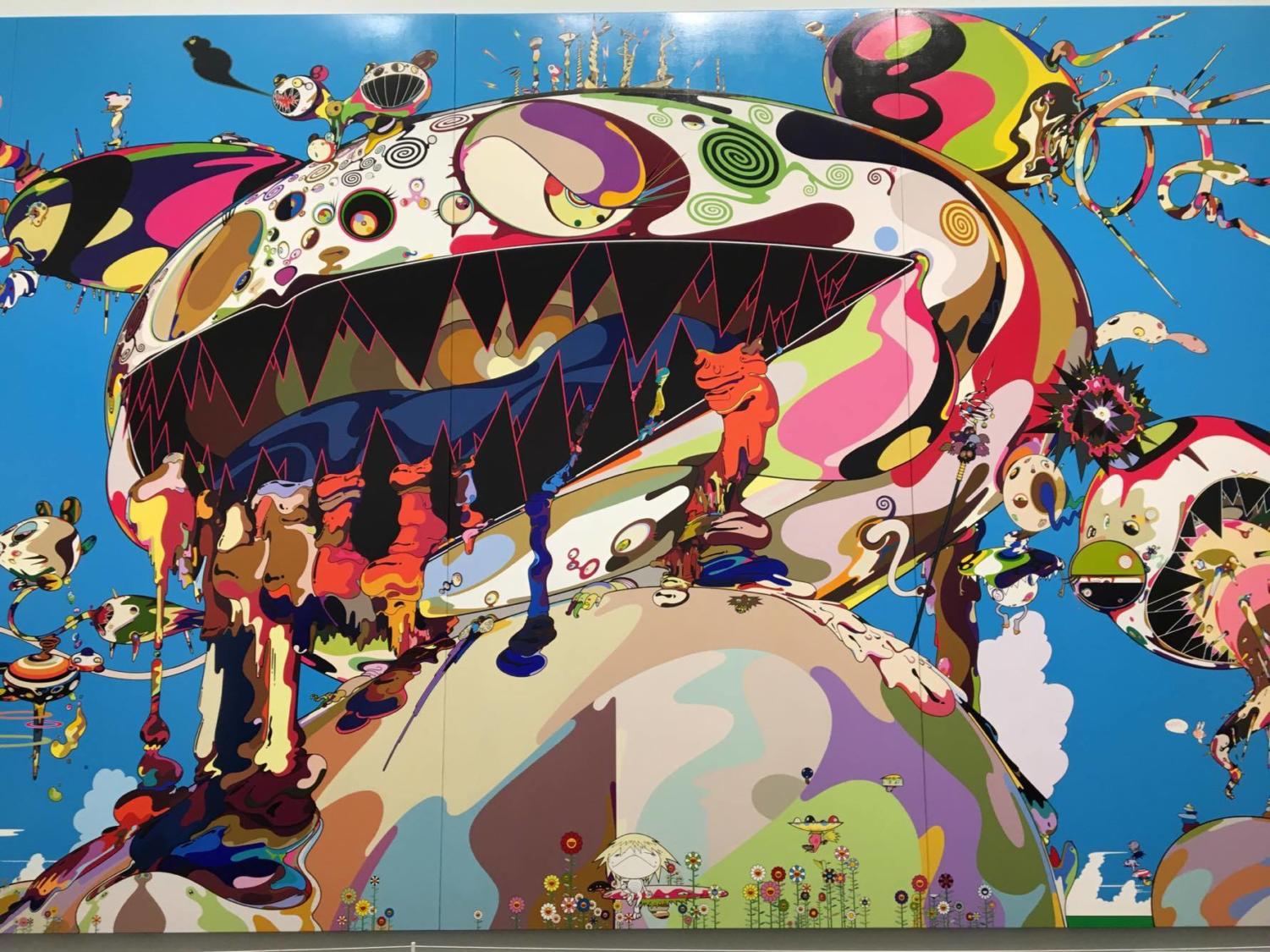 Guarded by two bronze lions at its South Michigan Avenue entrance, the Art Institute is a world-famous art museum renowned for both its gorgeous Beaux-Arts interior and carefully curated collections. Between rooms devoted to the masters—Monet, Renoir, and Caillebotte are among those featured in the galleries—rich catalogs of Japanese woodblock prints and African-American art and many others can be found. Required visiting is the Modern Wing, a 2009 renovation dedicated to the works of 20th and 21st century artists. Admission is free with UCID.
Located about mile and a half north of the Art Institute is the Museum of Contemporary Art Chicago, which offers several floors of post-war art. Here can be found artwork that pushes the bounds of the conventional. The MCA Stage program brings to the city cutting-edge performance art that blurs the lines between traditional disciplines. Admission is free with UCID.
Located in Pilsen, Chicago's own Mexican-American heritage neighborhood and one of the city's cultural hubs, the National Museum of Mexican Art boasts a colorful collection of art that doubles as an educational resource for Mexican history and culture. The permanent collection is organized chronologically, from pre-Columbian times to Chicano resistance art. Rotational exhibitions—including one that features the works of Frida Kahlo—round out the space; the annual Día de los Muertos exhibit runs from mid-September to the end of October. Admission is free.
Doors fly open along the blocks in the Chicago Arts District (Pilsen) from 6 to 10 p.m. on the second Friday of each month, ushering in a night of gallery-hopping and an eyeful of diverse contemporary art. The Fine Arts Building (South Loop) also opens artist studios to the public from 5 to 10 p.m. in the evening those dates.
Hosted by the Chicago Architecture Foundation, Open House Chicago provides incredible access to more than 200 Chicago gems on October 13 and 14. Highlights include Prairie-style private homes (Frank Lloyd Wright ring a bell?) as well as Fourth Presbyterian Church, where Julia Roberts tried to thwart My Best Friend's Wedding—to a fictional UChicago third-year, no less! Admission is free.
Want to see great art but don't have it in you for a trip uptown? Closer to home is the Arts Block, the brainchild of the University's Arts and Public Life Initiative, which encourages students and faculty to engage with their community and experience art off campus. This block includes the Hyde Park Arts Incubator (301 East Garfield Boulevard), a community space for exhibitions, performances, lectures, and artist residencies; the gorgeously grafittied Muffler Shop (359 East Garfield), a space for artistic collaboration which hosts outdoor screenings in partnership with Black Cinema House; and the soon-to-be Green Line Arts Center (317 East Garfield), still in preliminary development. Just take the #55 west towards the Garfield Green Line. Another nearby arts hub is the Stony Island Arts Bank, a cozy gallery space, community center, and library. It was once a decaying bank building (hence the name) before UChicago professor and artist Theaster Gates purchased it—with just one dollar—and turned it into the flourishing arts center it is now.
Just a five-minute walk from the Reg at the intersection of 57th Street and Cottage Grove, the DuSable Museum of African American History is committed to the conservation of African American history, culture, and art. The museum boasts several permanent and temporary exhibitions, and, this fall, the museum's historic "Roundhouse" will even play host to a satellite show from EXPO CHICAGO, an international art showcase September 27–30 at Navy Pier. Admission is free for students.
North of campus, the Hyde Park Arts Center (5020 S. Cornell Avenue, along the East Shuttle route) also promotes local artists and offers both classes and workshops, allowing student members free access to the ceramics facilities.
—Grace Hauck and Hannah Edgar, updated by May Huang

LITERATURE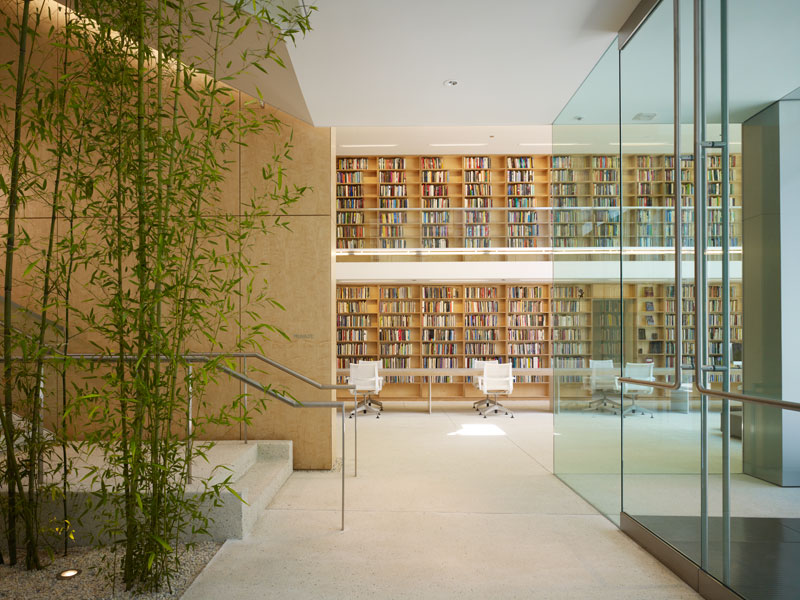 Though 57th Street Books, Powell's, and the Seminary Co-op are all within walking distance from campus, it is worth venturing to other neighborhoods to explore the range of bookstores and comic shops Chicago has to offer. Southside gems include the old school Alternate Reality comics and The Underground Bookstore, which specializes in Black Literature.
If you're heading further north, visit the home of Ernest Hemingway in Oak Park and stop by the Book Table, which has discounts and plenty of staff-recommended reads to keep you busy. For the more eclectic, Quimby's offers obscure titles and an extensive collection of zines. Horror and sci-fi lovers should check out Bucket o' Blood for a great selection of books, movies, and music.
Many bookstores hold readings and open mics, but The Poetry Foundation brings in the most distinguished writers. Known for Poetry, the most famous poetry magazine out there, The Poetry Foundation is one of the world's largest literary organizations. Their downtown glass building houses a vast collection of poetry and regularly holds free events such as the Open Door Readings, quarterly launch parties, and workshops. The Poetry Foundation regularly collaborates with UChicago by working with poets on campus and partnering with the Smart Museum for special exhibitions. Every Tuesday, Young Chicago Authors hosts Wordplay, the open mic artists like Chance, Noname, and Saba have performed at. Beyond that, they hold workshops and puts on the annual Louder Than A Bomb, a festival that draws over 1,000 high school and college poets to compete in individual and team performances.
For Chicago-based publications, check out Newcity, which is known for publishing cartoonist Chris Ware before he was famous. Originally a newspaper but now a magazine, Newcity keeps track of Chicago artists, writers, film and music venues. Their annual 'Best of Chicago' edition chronicles everything from Best New Graphic Novel by A Chicago Artist to Best Subversive Ice Cream Parlor. The Chicago Reader, the alternative weekly that also details Chicago pop culture, is most known for their long form journalism. If you are interested in literary journalism check out articles like Ben Joravsky's "A Simple Game" that won the paper awards and spots in anthologies.
A magazine with a strong connection to UChicago is The Point, a biannual literary magazine founded by UChicago alums that publishes essays on politics, literary criticism, and culture. Each issue features a section called "Symposium" that is devoted to on questions exploring the purpose of oft-challenged traditions, disciplines, or institutions pertinent to today's society.
Also popular among UChicago students is the South Side Weekly, is a long-form news magazine dedicated to "supporting cultural and civic engagement on the South Side." Published every Wednesday, the Weekly covers local happenings usually untouched by mainstream media and publishes more extensive narratives and essays. Students with specialized interests can contribute to one of the magazine's diverse sections, which range from politics and education to food, books, art, and music. Besides hard journalism, it provides plenty of creative outlets for contributors, publishing poetry, fiction, original artwork, and more.
—May Huang and Alexis Franciszkowicz