Newsletter for January 15
UChicago gets new frat; Law School alum sues Harvard Law Review; SG endorses cultural centers
---
Good morning. It's second week.
Student Government passed a resolution yesterday calling for chair of the board of trustees Joseph Neubauer to address concerns from union workers at a Nabisco plant in Chicago (Neubauer is also on the board of the company that owns Nabisco). SG did not endorse the more extreme version of the resolution, which would have called for Neubauer to be removed from the University's board of trustees.
— A resolution from UChicago United calling for the creation of cultural centers received almost unanimous support.
A Law School alum is alleging in a new lawsuit that Harvard and New York University's law reviews are engaging in illegal "race and sex discrimination" by preferring women and minority students when selecting members and articles for publication. Jonathan Mitchell (J.D. '01), a prominent conservative attorney, is representing an organization called Faculty, Alumni, and Students Opposed to Racial Preferences as lead counsel in the suit.
A chapter of the Pike fraternity will expand to the University of Chicago in the spring, led by expansion consultants Daniel Maloney, an alum of the University of Nevada-Las Vegas chapter, and Kyle Pane from the University of Omaha-Nebraska chapter.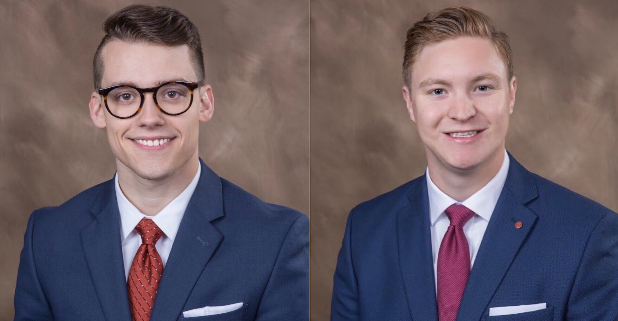 The annual MLK commemoration will take place at 6:00 p.m. today in Rockefeller Memorial Chapel, featuring remarks by Sherrilyn Ifill, president of the NAACP legal defense and educational fund, and Rev. William Barber, president of Repairers of the Breach.
20th Ward aldermanic candidate Kevin Bailey sat down with The Maroon to discuss his background and platform. Bailey, a civil engineer, is running to succeed incumbent 20th Ward Alderman Willie Cochran in a crowded race of 12 candidates on a platform promising to reduce gun violence and manage public funds responsibly.
The Energy Policy Institute at UChicago announced that it would form a research collaboration with the University of Chinese Academy of Sciences. The collaboration will serve as a bridge between Chinese researchers and those in Hyde Park to cooperate on efforts to study energy and environmental issues and policies.
---
In Viewpoints
Editor Meera Santhanam writes in:
Columnist Sam Joyce argues that Hyde Park's newest State Senator should have been elected by voters directly, not appointed by a handful of committeemen.
Columnist Alexa Perlmutter explains the consequences of the government shutdown on students and university campuses.
---
In Arts
Deputy Editor Perri Wilson writes in:
The young group Trio Celeste captivated the audience at Mandell Hall with a program inspired by the theme of honor and tribute.
Deball's artwork blurs the line between time and space, just as the Mesoamericans did centuries ago, and she does so in a way that is both respectful and provocative.
With gripping acting and stark portrayal of everyday survival, Hirokazu Kre-eda's newest film, Shoplifters, is a must-see.
---
In Sports
Editor Audrey Mason writes in:
Track and field dominates the first meet of the year, the Phoenix Invitational. Wrestling claims third place at the Al Hanke Invitational with three weight-class titles. Both the men's and women's basketball teams defeat Emory and Rochester in a tough weekend of UAA play.
---
Subscribe at chicagomaroon.com/newsletter. Feedback via e-mail.