Newsletter for January 30
Jimmy's, Cove to remain open as HP freezes; Housing Issue out now; Admissions extends some applicants' deadlines, potentially to draw more apps
Good morning. It's fourth week.
Classes are cancelled today due to the extreme cold temperatures, the first time since 2014 that the University closed for the weather. All library facilities, Ida Noyes, Ratner Athletics Center, and Reynolds Club will be closed on Wednesday.
— Jimmy's plans to open. A Cove bartender said as far as he knows they'll be open. The Pub and Jolly Pumpkin will be closed, and Bar Night has been called off.
— Some security officers were stationed outside until windchill dropped below -15º F, according to University policy. Workers do not receive overtime pay or other compensation for working in the cold conditions, two officers told The Maroon.
— Warming centers will be open at the King Community Center, at 4314 South Cottage Grove Avenue, the Jackson Park field house at 6401 South Stony Island Avenue, and the Washington Park field house at 5531 South King Dr.
— Presses don't stop: Maroon staffers were hard at work in Ida Noyes until late to finish our first weekly Wednesday print issue, the 2019 Housing Issue, but unfortunately our delivery drivers will be unable to bring the papers to campus today.
---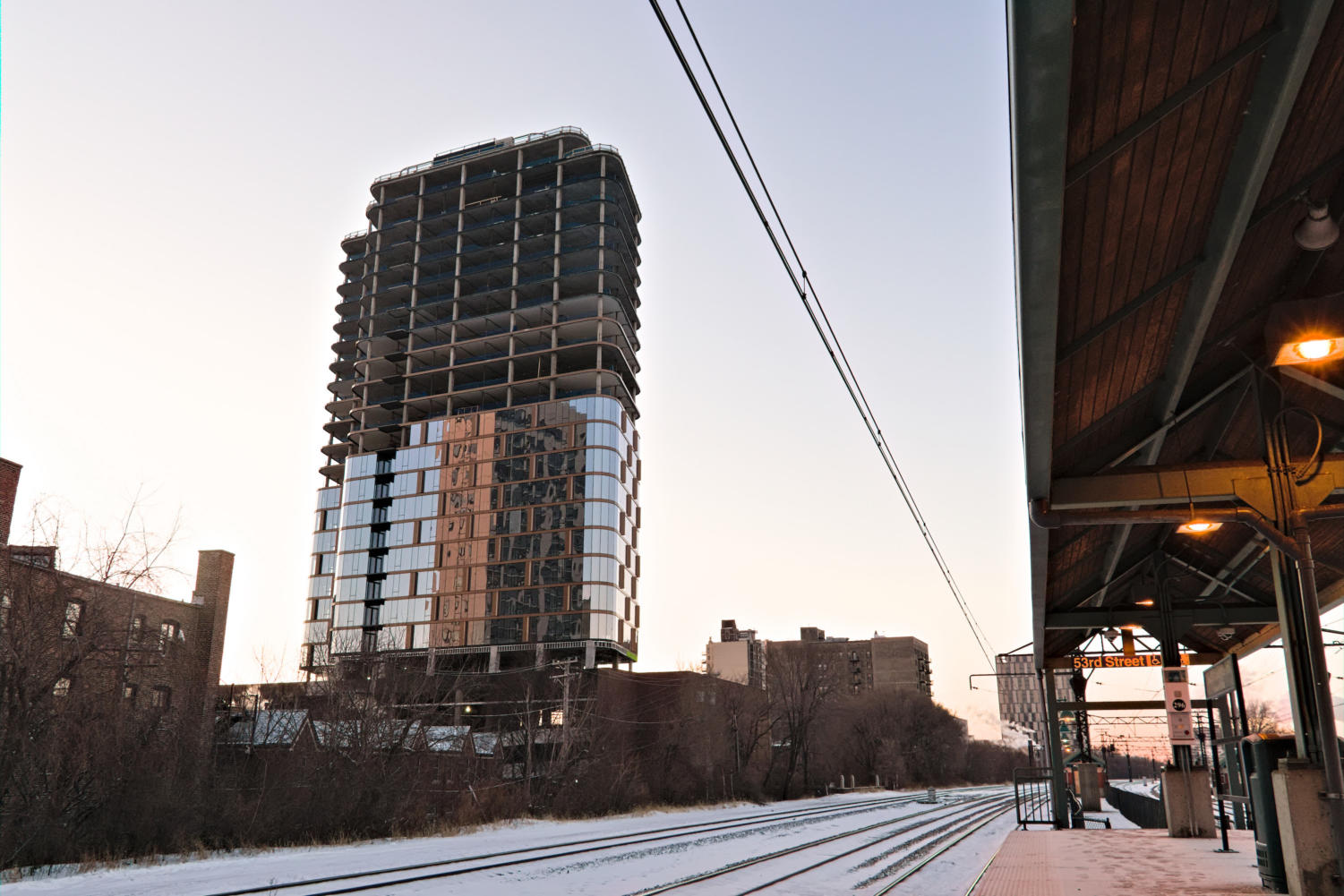 In the Housing issue:
— The 27-story high-rise currently under construction at the corner of East 53rd Street and South Cornell Avenue will be ready for pre-leasing in March, with move-ins beginning in September.
— UChicago was one of the first American universities to accept students of all races, but early Black students often faced biased treatment in housing and residential life. The Maroon looks into the experiences of alums Georgiana Simpson (A.B. 1911, Ph.D. 1921), Richard Wright (A.B. 1901), and Cecilia Johnson (A.B. 1906).
— The Office of Civic Engagement has been operating a program since 2003 to aid University employees in buying homes in several South Side neighborhoods through interest-free loans. The Maroon examined the background and details of this initiative, known as the University's Employer-Assisted Housing Program (EAHP).
— The Editorial Board condemns the University's new two-year College housing requirement. "It is cruel to force… students, who may be much happier living off-campus, to stick it out for an extra year. Housing is best when a group of people actively want to be there: Holding students hostage will do little to improve their college experience, or anyone else's."
The admissions office
offered to extend the deadline for a prospective student who had not finished an application, potentially part of a national trend of elite colleges granting applicants extra time to gather more applications, according to
The Wall Street Journal
.
— In an e-mail offering the extension, the University wrote: "We understand issues can often arise during the application process that prevent you from submitting by the deadline, and would never want those issues to hinder your college choices. If you still want to apply to the University of Chicago, you can!
— A University spokeswoman told the Journal that UChicago "considers application extension requests" and declined to comment further.
---
In Arts
Editor Perri Wilson writes in:
Besides working to finish her master's in social work, Shreya Preeti has created her EP Encore, full of songs about love and loneliness.
Following a screening of American Promise, UChicago professor Eve Ewing and UIC professor Amanda Lewis led a conversation about systemic educational practices that lead to racial inequity.
---
In Sports
Editor Audrey Mason writes in:
Sports reporter Camille Aguilar investigates dorm access to gyms.
Swim and dive demolishes Calvin and DePauw at the last meet before the UAA Championships.
Tennis comes into 2019 with smashing victories against Lewis.
---
Subscribe at chicagomaroon.com/newsletter. Feedback via e-mail.