20th Ward Aldermanic Endorsement: Anthony Driver
Driver is experienced, passionate, and realistic about the challenges he will face in office.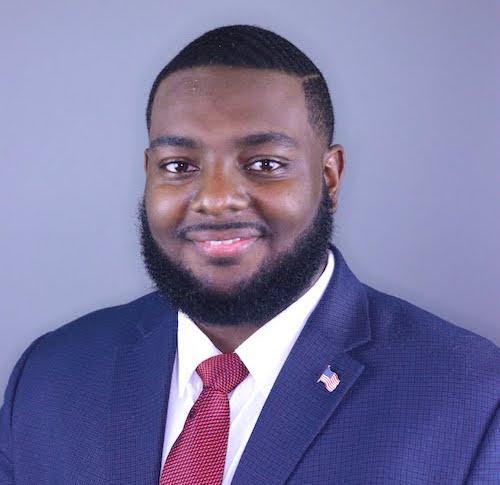 In an election season packed with crowded aldermanic contests, the 20th Ward race is one of Chicago's most hotly contested. 15 candidates are running to replace the incumbent, Willie Cochran. Cochran faces corruption charges and seems set to be the ward's third alderman in 30 years to go to prison. The 20th Ward needs a fresh face, someone without corrupting machine ties, someone who is ready to help the neighborhood grow.
That's why the Maroon Editorial Board endorses Anthony Driver in the race for 20th Ward alderman. We believe his policy experience, dedication to the ward, and personal drive make him the right candidate to reform the 20th Ward.
Driver sat down with us last week to discuss his platform and policy goals. We were impressed by his measured yet passionate approach to many of the ward's pressing issues. He was especially adept at discussing the relationship between the University and the ward community. Although the University is one of the 20th Ward's top employers, it has also driven displacement and contributed to racial disparities.
Driver acknowledges that the University provides essential services to the community, including the trauma center and research on crime, but he stresses that more oversight is needed. Driver believes the community should have a say in how major projects like the Obama Presidential Center are developed, built, and run. He plans to pursue a legally binding city ordinance requiring the Obama Foundation and the University to bargain with community groups.
Accountable policing is also at the forefront of Driver's campaign. He supports efforts to create a citywide civilian policing accountability council. Driver wants a similar system for the UChicago Police Department (UCPD) as well: a committee of residents, students, and faculty who would act as a check on the police force. Additionally, Driver believes, as do we, that the UCPD should be subject to the same public reporting requirements as the Chicago Police Department (CPD).
Driver entered politics after two of his close friends were shot and killed in separate incidents; gun violence is personal to him, and ending it is one of his top priorities. His plans for a permanent gun turn-in program and for community-based anti-violence programs are ambitious but realistic. We also agree with his view that Chicago cannot simply legislate its way out of the gun violence problem. Driver's commitment to hands-on work within the community, including outreach to gang members, is admirable.
We also were struck by Driver's commitment to represent the ward in its entirety, rather than focusing solely on Woodlawn. Driver, who grew up in Back of the Yards, says that the sections of the ward in Back of the Yards, Englewood, and Washington Park have been overlooked for years. We agree.
Although Driver is the race's youngest candidate, he is also one of its most politically experienced. In addition to his experience in grassroots activism, he has interned at City Hall, conducted education policy research, and worked as a policy consultant at the national level.
Driver is experienced, passionate, and realistic about the challenges he will face in office. We believe he will excel as alderman.