Lightfoot and Preckwinkle Head to Runoff; the Soul Shack to Open | Newsletter for February 27
University alumnae Lori Lightfoot (J.D. '89) and Toni Preckwinkle (A.B. '69, A.M. '77) will head to a runoff in April for mayor of Chicago.
---
Good morning. It's eighth week.
Historic runoff: University alumnae Lori Lightfoot (J.D. '89) and Toni Preckwinkle (A.B. '69, A.M. '77) will head to a runoff in April for mayor of Chicago.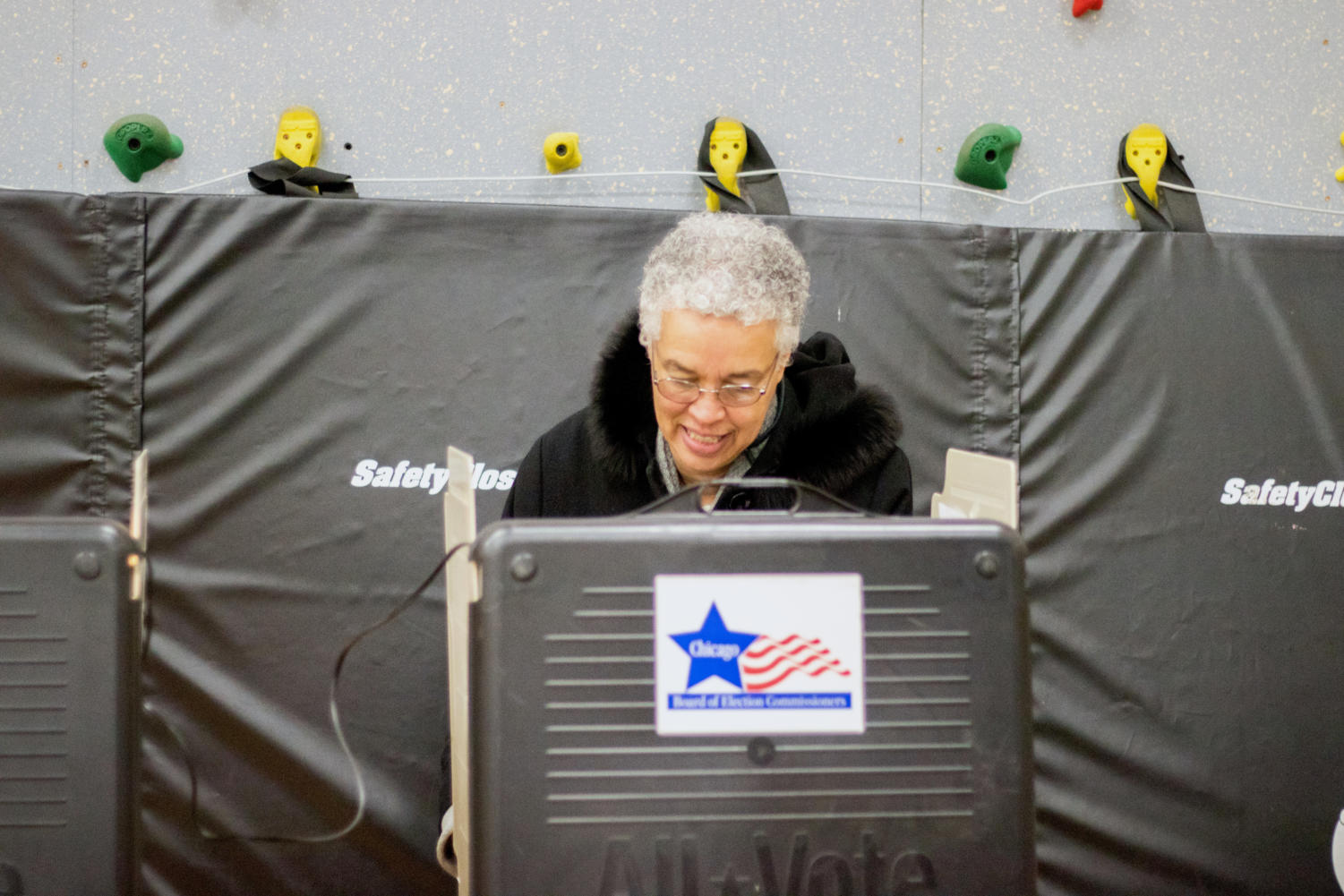 Tuesday's vote is already historic: Regardless of which candidate wins in April, Chicago will see its first Black female mayor.
Third-place candidate Bill Daley, brother of political heavyweight and former mayor Richard M. Daley, conceded around 9:40 p.m.
The hotly contested 20th Ward aldermanic race will head to a runoff between community organizer Jeanette Taylor and educator Nicole Johnson, who received 29 percent and 22 percent of the vote respectively.
"It feels bittersweet," Taylor told The Maroon. "I never wanted to be a sister against a sister."
The Fifth Ward's Leslie Hairston, five-term incumbent, will face activist Will Calloway in a runoff. Hairston earned 49 percent of Tuesday's vote, with Calloway at 27 percent, out of 97 percent of precincts.
"I have been a solid leader for this community since day one," Hairston said at her campaign party Tuesday night, where she stressed her experience and accomplishments.
In the Fourth Ward, incumbent Alderman Sophia King was reelected to her seat, earning 66 percent of votes to challenger Ebony Lucas's 34 percent, with 95 percent of precincts reporting.
In the treasurer's race, 47th Ward Alderman Ameya Pawar (S.M. '09, A.M. '16) will face Melissa Conyears-Ervin, State Representative for the 10th district, in an April 2 runoff election.
---
---
The Soul Shack is taking shape: Hyde Park's newest spot for Southern soul food is expected to open in the coming weeks.
Darren Reisberg, University Vice President for Strategic Initiatives, was nominated by Governor J.B. Pritzker to be the next Chairman of the Illinois State Board of Education.
Student Government passed a bill on Monday allowing students to request SG records and also approved the creation of a committee focusing on accessibility for students with disabilities.
---
In Viewpoints
Editor Cole Martin writes in:
Columnist Ruby Rorty reflects on how the University's wealth impacts its decisions.
Columnist Natalie Denby finds that statistics about post-graduate outcomes are unjustifiably hard to come by.
Columnist Soham Mall reflects on the challenge of choosing a major in the face of different, biased opinions.
---
In Podcast
Editor Miles Burton writes in:
This week on Student Section: UChicago's first ever women's lacrosse team.
This week in the news: College alumnus Bernie Sanders (A.B. '64) joins the presidential race; the class day speaker is announced; College Republicans disinvite an aldermanic candidate over sexual assault allegations.
This week on Quadcast: Run For Cover, UChicago's premier all-male acapella group.
---
In Sports
Editor Audrey Mason writes in:
Women's lacrosse had a spectacular start to the season.
Wrestling finished fifth overall at the NCAA Regionals.
Track and field saw outstanding performances at the UAA Championships.
Women's and men's basketball were both defeated by Wash U.
---
Subscribe at chicagomaroon.com/newsletter. Feedback via e-mail.