Woodlawn Pastor Gets Celeb Donations in Bid to Open Community Center
The Executive Director of Project Woodlawn has raised $2.9 million of his $25 million goal to build a 94,000 square foot community center in Woodlawn.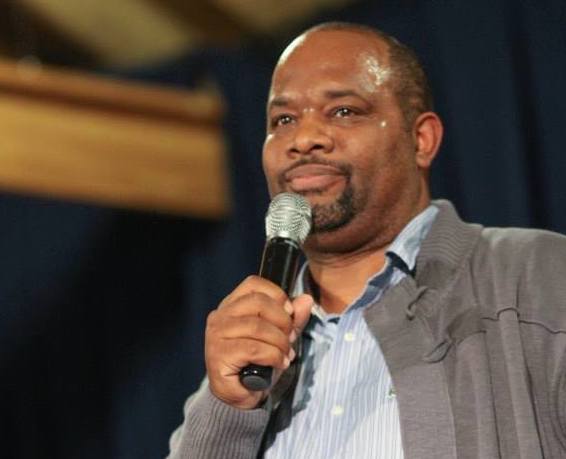 Pastor Corey Brooks, founder of the New Beginnings Church and Executive Director of Project HOOD, has raised nearly $2.9 million of his $25 million goal to build a community center in Woodlawn.
Brooks started the "Americans Against Violence" GoFundMe campaign after he noticed that a group on the website had raised millions of dollars to support President Donald Trump's border wall while another received donations to build ladders for the wall. "Americans are giving to building walls to keep people out and giving to build ladders to bring people in. We need AMERICANS who will give to build a Community Center to keep Americans alive," states Brooks's campaign page.
The center aims to improve high school graduation rates by providing programs and educational resources to youth, and to reduce crime and increase job placement through job training programs.
The planned 94,000–square foot center has received donations from actor and producer Tyler Perry, NBA stars Steve Francis and Bobby Simmons, and the Robert J. Semrad Foundation, among other high-profile donors.
It will be located at 66th Street and King Drive, the location of a former motel which was once a hub for drug dealing and prostitution. In the winter of 2013, Brooks spent three months camping on that motel's roof. He organized weekly protests in front of the motel for the next year and a half in order to bring attention to gun violence and shut down the establishment.
Project HOOD later bought the property for $450,000. The organization hopes to move many of its programs from its current facility at 63rd Street and King Drive, which serves 1,700 people, to the larger property, which could serve over 5,000 individuals.
The community center will be centered on opportunities for Woodlawn's youth and contain room for classrooms, various sports facilities, two theaters, a rooftop garden, and a trauma counseling center. Three restaurants in the center—Oberweis, Woodgrain Pizzeria, and BGR The Burger Joint—will provide youth with hospitality training and employment experience.
Brooks noted that the community center will also provide resources to adults through a construction trade school and a garage for automotive training. He added that the community center would provide significant training on business growth and development. "We have entrepreneurs that are teaching individuals how to have, start, and maintain businesses. We're making sure we have life coaches, mentors, and businesses available to get people where they need to be," he said.
Project HOOD's programs have already had a noticeable effect on improving stability in Woodlawn. Over the last four years, the organization has helped 610 people get jobsthrough mentorship programs, entrepreneurship training, and construction classes.
However, the organization has also faced roadblocks. Brooks said that it has been difficult to involve individuals with diverse backgrounds from the community in Project HOOD's programs.
"The two biggest obstacles have been making sure that we involve people from various parts of the community and making sure that we have the programs and resources available that enhance and change those individuals' lives," Brooks said.
For Brooks, the largest problem for youth in Woodlawn is a lack of opportunity, which he believes causes people to "lose their way."
Brooks's own experiences with the community center in his hometown of Muncie, Indiana, motivated him to expand Project HOOD's efforts.
"I come from a single-parent household. My mother was always working, but she made sure that I always had some food and a place to go—that place to go was a community center, where I had mentors, tutors, basketball, swimming, baseball…. I believe the community center saved my life. If it did that for me, I imagine what it could do in a place like Chicago, where so many kids are impoverished," Brooks said.
Brooks believes his experience building churches will help him grow the community center. He founded Woodlawn's New Beginnings Church in 2000 and grew its membership from 250 to more than 2,000. He has also founded churches in Atlanta, Georgia, and Cape Town, South Africa.
"I've learned that it takes a lot of teamwork. It takes a lot of accepting people for who they are and a lot of communication" said Brooks of his experiences founding churches.
The Woodlawn neighborhood where Project HOOD plans to build its community center is likely to be affected by several other major development projects in the area, including the Obama Presidential Center (OPC) and a Tiger Woods golf course. The OPC, which has met with concerns about gentrification and displacement, is currently undergoing a lawsuitdue to its location in Jackson Park.
Brooks, who noted the potential impact of the OPC on the neighborhood and the possibility of displacement, did not believe it would affect Project HOOD's plans.
"Regardless of who comes in, people who are connected to us and to whom we're connected to will have a place at the table and in the neighborhood," Brooks said.
Brooks met with other members of Project HOOD and potential donors at the Chicago Cubs Corporate Office last Monday, where he discussed plans for hosting Project HOOD's sixth annual fundraising gala for the community center. The gala will take place in early June.