Maroon Interviews Jeanette Taylor; #CareNotCops Town Hall; Seminary Co-Op to Become Nonprofit | Newsletter for May 30
Charles Thomas, who now goes by Soji Thomas, spoke via Skype at a #CareNotCops town hall meeting on Saturday.
Good morning. It's ninth week.
Newly elected 20th Ward alderman Jeanette Taylor sat down with The Maroon to discuss her transition process, including some concerns about new mayor Lori Lightfoot.
Taylor said that while she supports reforming aldermanic prerogative—a largely informal authority granted to aldermen to approve or block City Council actions that affect their wards—she thinks Lightfoot's office was "not transparent" with City Council about their plans for reform. Lightfoot recently signed an executive order greatly reigning in aldermanic prerogative.
Taylor also discussed policing, including last week's fatal shooting of 22-year-old Woodlawn resident Myles Frazier, and touched on her efforts to be accessible to 20th Ward residents. By the end of her first term, she said, "People won't be able to say that I wasn't open….They won't say that they didn't have a voice."
Charles Thomas, who now goes by Soji Thomas, spoke via Skype at a #CareNotCops town hall meeting on Saturday.
Campus police shot Thomas last year while he was experiencing a mental health episode, as he broke windows with a large metal pole. #CareNotCops, a joint campaign between UChicago United and Students Working Against Prisons, was founded in response to that event.
At the meeting, Thomas said the University should put more money toward resources for students. "[A safe campus] means disarming UCPD…and putting that money towards underfunded mental health organizations," Thomas said.
Earlier this year, #CareNotCops issued several demands, including calling on University administration to release the budget of the University of Chicago Police Department.
Third-year Apoorva Krishnan, a #CareNotCops member, said that the University has not communicated with the group, except "to decline our invitation to this town hall."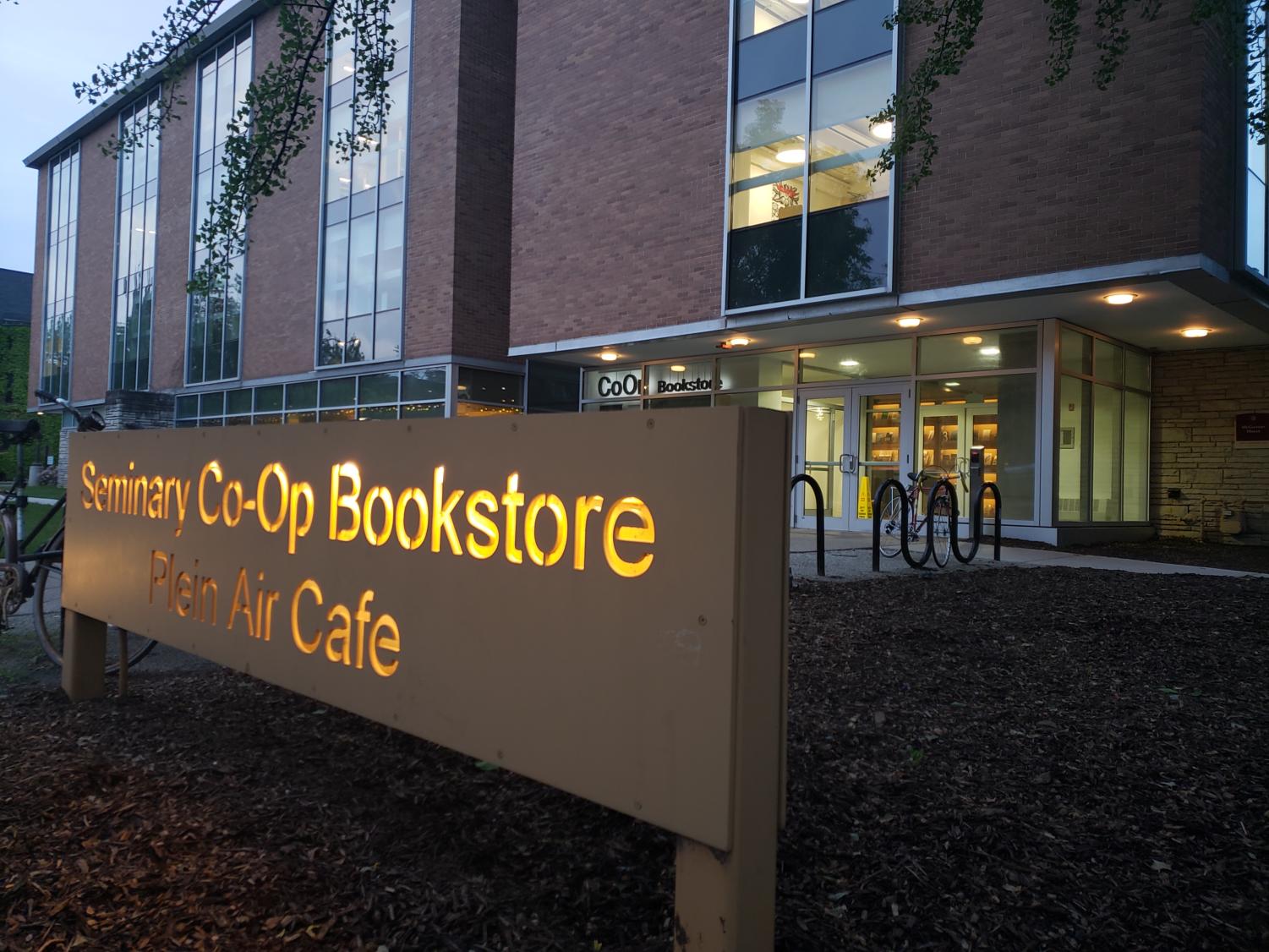 Seminary Co-Op Bookstores, which comprises the Seminary Co-Op on Woodlawn Avenue and 57th Street Books, will become a nonprofit.
Shareholders voted unanimously last week to transition their governance structure from a Washington D.C. cooperative—a type of business owned and controlled by the members who use the products or services—to an Illinois nonprofit corporation.
Books comprise about 99 percent of Seminary Co-Op Bookstores' stock, a large percentage compared to other stores that often stock auxiliary goods like pens or keychains, which tend to be more profitable.
Under the new structure, shareholders will no longer be able to vote to elect board members or change the bylaws. Instead, community members will be able to nominate candidates for the Seminary Co-Op board.
House Minority Leader Kevin McCarthy (R-CA) assessed the Republicans' 2018 midterm losses at an Institute of Politics event last Friday.
McCarthy attributed Republicans' 40-seat loss in the House of Representatives to retirements by Republican members, the improved quality of Democratic candidates, and redistricting, particularly in Pennsylvania.
He also stressed the economic improvements he said President Donald Trump has ushered in: "You're [students] graduating in the best economy in 50 years," he said.
Abortion also came up: One student asked a question that referenced last week's controversial College Council vote. McCarthy maintained that, although his position diverges from the Alabama law in that it includes exceptions, taxpayer funds should not be allocated to abortion services.
---
---
Bob Woodward, an investigative reporter famous for his coverage of the Watergate scandal, advised students on how to get "the best obtainable version of the truth" at an informal conversation at the Institute of Politics on Tuesday.
Woodward lamented the way digital media has changed journalism. "The impatience and speed of the Internet and the whole Internet mentality is crippling to journalists," he said. "The expectation is, give me the summary. Give me the one sentence. Give me the headline."
Public trust in journalism is declining, Woodward said, in part because cable news commentators – like David Axelrod, who heads the IOP – are rarely held accountable for what they say.
Martin Baron, executive editor of the Washington Post, stopped by the Logan Center last week to discuss free speech in the Trump era.
Law professor and noted free speech advocate Geoffrey Stone moderated the talk.
Baron voiced concerns about the spread of false news, prompting Stone to propose government regulation of news sources. Baron rejected this, however, stating, "I don't want [the government] to decide what's truth and what's false." He added the Post has regained public trust by showing evidence directly—for example, attaching original documents to stories for readers to look at themselves.
Asked about his greatest achievement in journalism, Baron named his time as editor with The Boston Globe, where he initiated investigation into cases of sexual abuse against minors in the Catholic Church. The Globe's reporting was the subject of Oscar-winning film Spotlight.
UCLA Law School professor Ann Carlson discussed what proponents of the Green New Deal could learn from the passage of the Clean Air Act of 1970 at the Law School on May 16.
After discussing similarities between the two environmental policies, Carlson noted that the fight against air pollution and the current fight against climate change differ greatly in the time it takes to see significant environmental changes from the policies put in place.
Asked to address climate change skeptics, Carlson said, "We protect against risk all the time….Don't you want a little insurance against the fact that we might face catastrophe?"
---
In Sports
Editor Brinda Rao writes in:
All-American Tracklete Mary Martin has come far since her first run around a track at the age of two.
---
In Viewpoints
Editor Meera Santhanam writes in:
Aidan Kaplan argues that in light of steep costs and a limited schedule, we need to make the Metra system work better for the South Side.
---
In Arts
Editor Perri Wilson writes in:
An odd start to Summer Breeze this year, and therefore, I present an odd article to accompany it.
Students at the Center for the Study of Gender and Sexuality's inaugural Arts Collective show each brought their own story to the prompt "Re : "––an idea that was fluid and dynamic enough to complement the individuality and creativity of each member.
Art rock band Florence + The Machine advocates for hope, togetherness, and women's rights at their second Chicago concert on the High as Hope Tour.
---
In Grey City
Editor Caroline Kubzansky writes in:
Grey City continues its exploration of censorship in student publications this week with the story of a clash between politics, practicality, and high art in the student-run journal The Chicago Review.
---
Subscribe at chicagomaroon.com/newsletter. Feedback via e-mail.