Former Patient Sues University, Google; 2020 Presidential Hopefuls Campaign in Chicago | Newsletter for July 1
A former patient is suing the University of Chicago Medical Center, UChicago, and Google, accusing them of illegally sharing sensitive patient records.
Good morning! Welcome to July.
A former patient is suing the University of Chicago Medical Center, UChicago, and Google, accusing them of violating patients' privacy rights by sharing sensitive patient records.
The class action lawsuit, filed by Matt Dinerstein in the Northern District of Illinois last Wednesday, claims that UChicago violated federal law when it shared patient records with Google from 2009 to 2016. It also claims that Google will be able to use the patient data to develop highly lucrative health-care technologies.
"The claims in this lawsuit are without merit," UChicago spokesperson Jeremy Manier told The Maroon in an e-mailed statement.
2020 hopefuls in Chicago:
Joe Biden, Elizabeth Warren, Amy Klobuchar (J.D. '85), Tulsi Gabbard, Bill de Blasio, and Pete Buttigieg appeared at the Bronzeville-based Rainbow PUSH Coalition's annual convention last week. Rainbow PUSH was founded by the Reverend Jesse Jackson.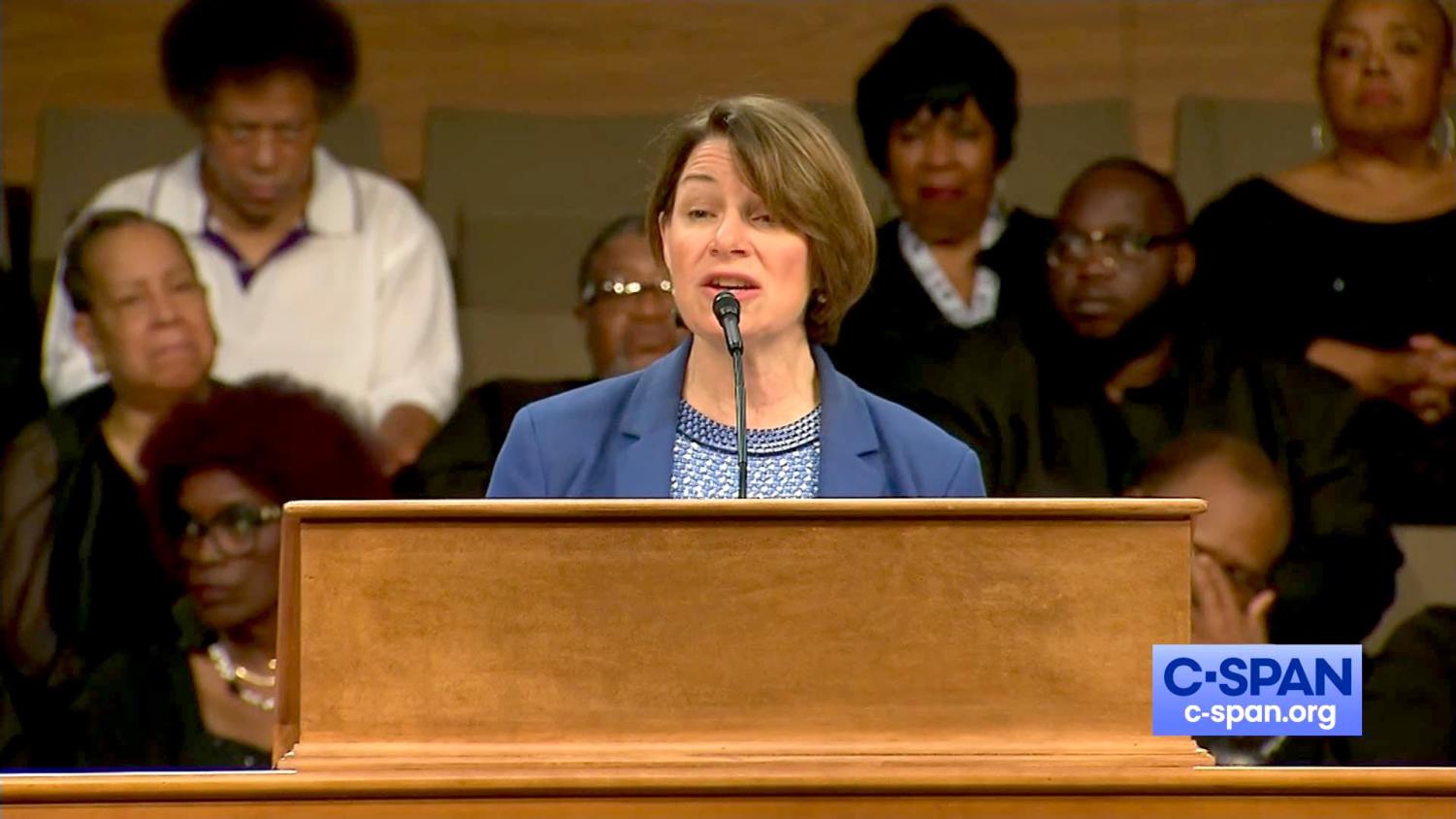 Biden defended his civil rights record at a Rainbow PUSH labor luncheon on Friday, just one day after his opposition to federally mandated busing and recent comments about segregationist senators sparked controversy during Thursday's primary debate.
"I did not oppose busing in America. What I opposed is busing ordered by the Department of Education," Biden said in an exchange on Thursday with Kamala Harris.
In his speech on Friday, Biden addressed Jackson, a major civil rights leader, directly: "I know you know I fought my heart out to ensure that civil rights…are enforced for everyone," he said. "These rights are not up to the states to decide." He also discussed his work on civil rights, including drafting the law that allows the attorney general to pursue action against discriminatory conduct by law enforcement officials.
The luncheon also featured Mayor Lori Lightfoot (J.D. '89) and local union leaders.
Warren invoked scripture and termed unseating President Donald Trump a "righteous fight" in her Saturday speech at Bronzeville's Apostolic Faith Church, where the second day of the Rainbow PUSH convention took place.
Warren's speech spanned several planks in her platform, including a 2 percent tax on the ultra-wealthy, universal healthcare, and investment in manufacturing.
Klobuchar and Gabbard also spoke on Saturday. Klobuchar referenced her time as a law student in Hyde Park, while Gabbard touched on her military past.
Warren also held a town hall downtown on Friday, where she discussed combating corporate power. "The good news is, I have the biggest anti–corruption plan since Watergate," she told a crowd at Roosevelt University. "The bad news is, we need the biggest anti–corruption plan since Watergate."
"Hey Chicago, are you ready for some change? Ready for some big change?" Elizabeth Warren asked shortly after she literally ran on stage tonight in the Auditorium Theater at Roosevelt University.

h/t @TinaSfon for the quote.#ElizabethWarren #Chicago pic.twitter.com/iJyJBos49N

— Ashlee Rezin (@Ashlee_Rezin) June 29, 2019
In local politics:
Recreational marijuana becomes legal: Governor J.B. Pritzker signed marijuana legalization into Illinois law on Tuesday. The law, which passed in the House and Senate in late May, also offers clemency to people with marijuana-related offenses on their criminal records.
The Maroon looked at what legalization will mean, especially for college students, when the law goes into effect in 2020.
Former 20th Ward alderman Willie Cochran was sentenced last Monday to one year in jail.
Cochran had resigned in March after pleading guilty to bribery, wire fraud, and extortion.
"There's no justice in this," Cochran said on Monday of the sentence. Lightfoot, meanwhile, called the one-year term "effectively a slap on the wrist."
---
The Obama Foundation raised $164.8 million in 2018, according to its annual report, released Friday.
$30.6 million of the Foundation's total assets were spent on pre-construction costs for the Obama Presidential Center in 2018.
Captive-reared monarch butterflies may lose the ability to migrate, a new study led by University of Chicago Ph.D. student Ayse Tenger-Trolander showed.
---
Subscribe at chicagomaroon.com/newsletter. Feedback via e-mail.