UChicago's $80k+ Sticker Price, New Admissions Statistics Out | Newsletter for July 15
As the summer goes on, more information about the Class of 2023 is slowly becoming public.
Good morning, and happy summer ☀️
Official admissions statistics haven't been released yet, but as the summer goes on, more information about the Class of 2023 is slowly becoming public.
83 percent of accepted applicants for the Class of 2023 chose to attend UChicago, a yield rate that marks a 7.8 percent increase from last year's rate of 77 percent.
After tuition and housing cost increases for the 2019–2020 academic year, the College will carry the most expensive sticker price of any undergraduate education in the United States.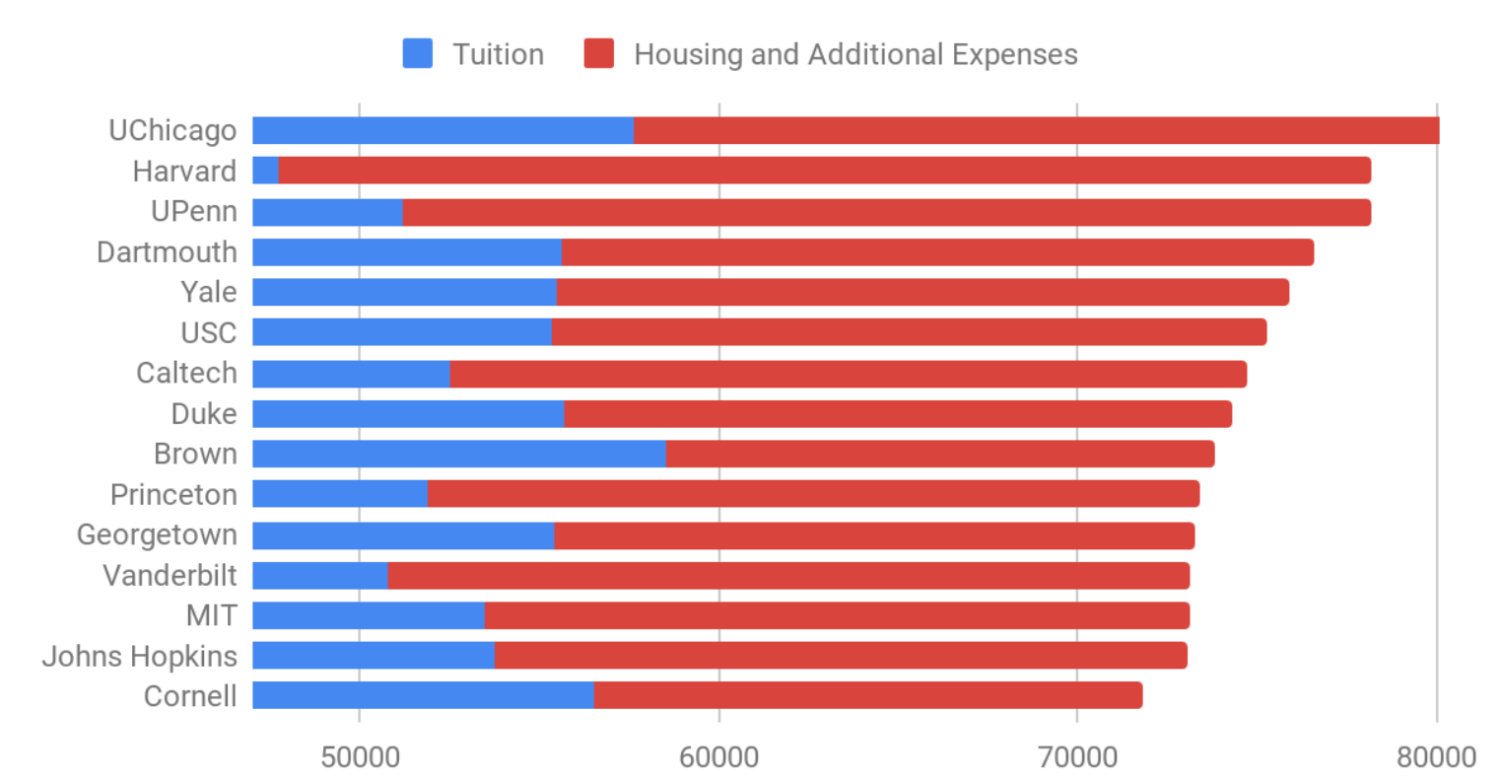 UNESCO has designated Frank Lloyd Wright's Robie House as a World Heritage Site.
The campus landmark, located at the corner of 58th Street and South Woodlawn Ave, sits next to the Seminary Co-Op Bookstore and is considered the greatest example of Wright's Prairie School style of architecture.
Robie House was one of eight Wright buildings to be newly inscribed on the World Heritage list.
At the Institute of Politics:
Matt Jaffe, the communications director of the Institute of Politics (IOP), is leaving the University after almost six years on the job. He is moving to the software company Salesforce, where he will work as the senior director as well as the brand partnerships managing editor.
The IOP's fall 2019 fellows will include Heather McGhee, former president and current senior fellow at Demos, and former Democratic senator from Indiana Joe Donnelly.
Richard Epstein, professor emeritus at the Law School, has taken center stage in the latest chapter of the legal battle challenging the construction of the Obama Presidential Center in Jackson Park.
---
---
Quantum physics breakthrough: In a study published July 3 in the journal Nature, UChicago physicists created new hybrid particles, which are part-light and part-atom, by shaking electrons with lasers to create "doppelganger" electron orbits.
"It turns out shaking things is not only a lot of fun, but can lead to some really fascinating science," said postdoctoral researcher Logan Clark, who led the study.
Eventually, this research could produce more powerful computers and "unhackable" quantum communications.
UChicago physicist Clemens Roothaan, who survived a Nazi concentration camp before making his pioneering discovery in molecular orbital theory at the University in 1948, passed away last month in his Hyde Park home. He was 100.
Chemistry professor Stephen Berry described Roothaan, who taught at UChicago from 1952–1988, as "probably the person who most deserved but never received the Nobel Prize."
New brewery in Hyde Park: 25th District State Representative Curtis Tarver (who represents Hyde Park) and Quintin Cole, the co-owners of Vice District Brewing Company, plan to open a location in Hyde Park by 2020, the Chicago Tribune reported last month.
The news comes as Vice District's other two craft breweries, in South Loop and in the southern suburb of Homewood, have shuttered: Vice District was evicted from its South Loop location in May, and the Homewood location has served as a distribution site instead of a brewpub since June.
Currently, Hyde Park's only brewery is the Jolly Pumpkin, which opened on 53rd Street in 2017.
---
In Viewpoints:
Editor Zahra Nasser writes in:
Musicologist Lindsay Wright explains that while the oratorio arranged by Motet Choir, UChoir, and USO may have been problematic, the spring quarter performance was worth attending and ripe with political discussion.
Graduate student Shaun Cammack argues against making the Metra more affordable, claiming that taxpayers would bear the brunt of such an initiative.
---
Subscribe at chicagomaroon.com/newsletter. Feedback via e-mail.