Café Au Chicago: A Guide to Coffee Around Campus
From mochas to lattes, high-traffic areas to shyer spots, the coffee scene around campus is buzzing.
The coffee scene on and around campus is buzzing. From mochas to lattes, high-traffic areas to shyer spots, this non-exhaustive list surveys the many cafés, coffee shops, and eateries students can head to for a cup of Joe.
Medici on 57th
1327 East 57th Street
Guarded by burger-munching gargoyles, this Hyde Park favorite is almost never without customers rushing in and out, even on weekdays when they open at 7 a.m. While at times this may make it hard to find a spot on their small but stylish artist-designed tables, the wait is worth it. A triple threat lovingly dubbed "the Med," the café and bakery are also connected to a restaurant which extends up into a second floor.
Their recommended chocolaccino—espresso blended with chocolate and steamed milk, topped with the Med's cloudlike fresh whipped cream—is a perfect pick-me-up for gloomier days, and also comes iced for those whose passions already run hot.
Pro tip: If you find yourself visiting regularly, don't throw away your drink sleeves; you can exchange 10 for any beverage of your choice.
TrueNorth Cafe
1323 East 57th Street
Adjacent to Medici, TrueNorth Cafe's interior design is certainly faithful to its name—scattered with maps and globetrotting souvenirs—even if its location might not be. TrueNorth is often less populated than its neighbors. This makes for a quieter setting ideal for casual chats as well as studying.
TrueNorth's eclectic smoothie menu is also worth mentioning, although, at around $7 a pop, their prices are generally too high to make being a regular affordable. Recommended is the Power Kick smoothie, an espresso-based treat that does just as its name implies.
Hallowed Grounds
Second Floor of Reynolds Club, 1127 East 57th Street
Medici is not the only café presided over by the supernatural. Hallowed Grounds is located on the second floor of the Reynolds Club, up the creaky steps and past the spirits guarding it.
Hallowed has a warm, comfortable interior with a wide variety of seating options (including large sofas, benches, and tables in the back that fill up quickly), which make it an ideal location to squat in, whether you're hammering out an essay or relaxing for the night. Three pool tables and various board games are also available for use.
Like the other undergraduate-run campus coffee shops, Hallowed serves up coffee by Dark Matter Coffee, a roastery that prides itself on fair trade practices. Although their espresso drinks are all solid, the Thunderbolt (iced San Pellegrino with a shot of espresso) is definitely worth a try. You can also get drip coffee for $1.25 if you bring your own mug or use one of theirs—just ask for "coffee for-here."
Bonus: In your writers' opinion, the baristas also have excellent music tastes.

Pret a Manger
First Floor of Reynolds Club, 1127 East 57th Street
Though only a floor below Hallowed Grounds in Reynolds Club, Pret is worlds apart from the beloved student-run café above. Corporate-owned with branches around the world, the interior is more polished at the expense of feeling less homey. Additionally, the company boasts 100 percent organic coffee and states that they "offer [their] unsold food to charity at the end of each day rather than keeping it to sell the next day."
Their mocha is somehow heavier, thicker, more intensely chocolaty than the other ones tried. There is definitely some intense cocoa in there, although it is not an overpoweringly sweet drink.
Grounds of Being
Swift Hall (The Divinity School), 1025 East 58th Street
Some caffeine addicts will swear that this spot in the basement of the Divinity School, and their use of grounds from Milwaukee-based Colectivo Coffee, injects variety into a campus coffee landscape dominated by Dark Matter Coffee and whatever the dining halls are serving up. Especially noteworthy are the variety of blends they offer in their drip selection, each of which has a unique story you can read about on the display card.
The dry macchiato and Irish Catholic both come recommended, and the Americano at $1.75 is about as cheap as it gets.
Coffee aside, come for the large selection of food options from local Hyde Park restaurants and to participate in a divinity-related tournament bracket through the barista's tip jars. As of spring 2019, this cafe is cash-only, which means no cards or Maroon dollars—unless you happen to be God, as the sign outside the front door indicates.
Dollop Coffee Co.
Campus North, 5500 South University Avenue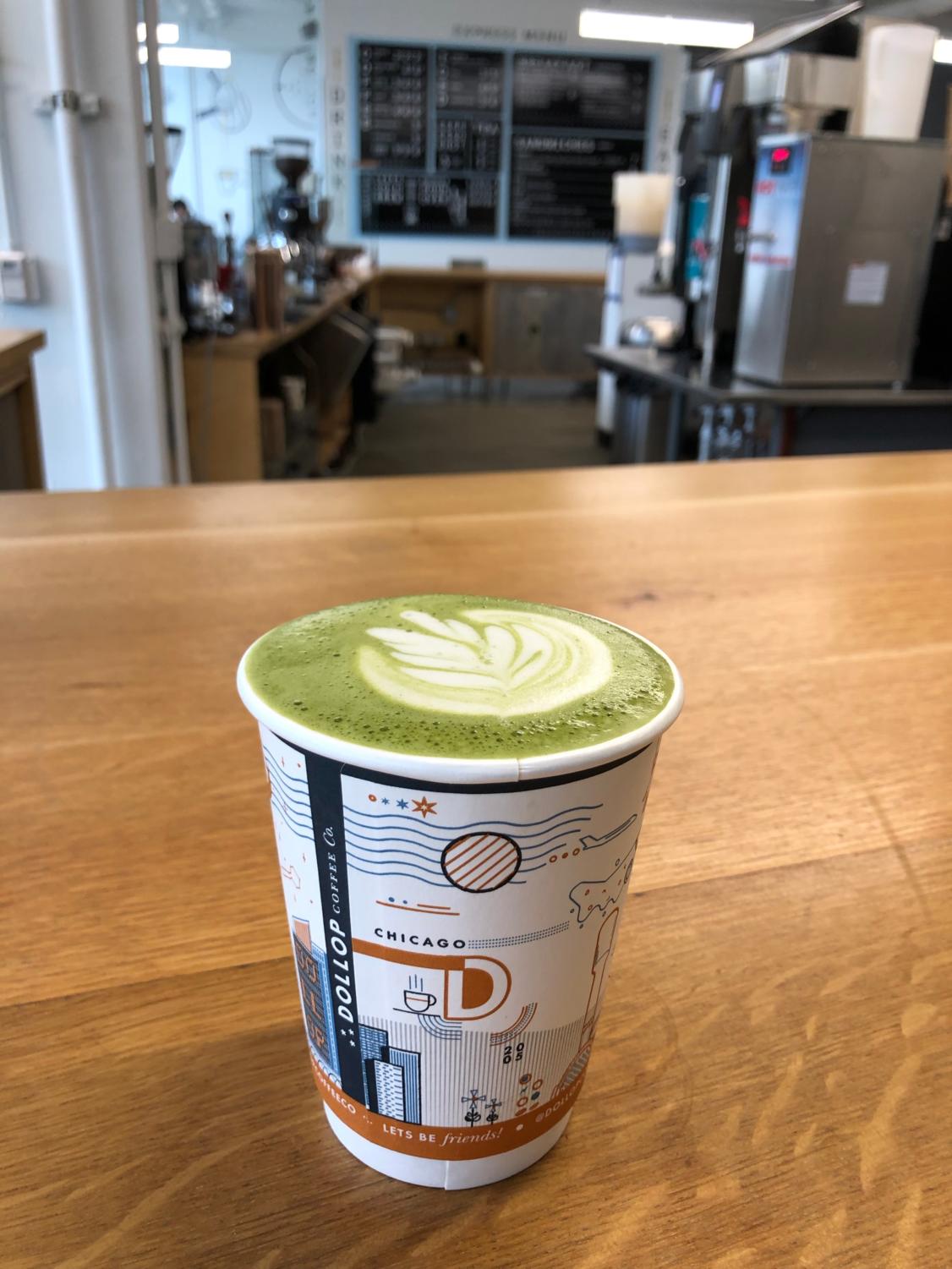 The glass-and-concrete ground level of the Campus North dining commons looks like a Google campus, and Chicago-based chain Dollop Coffee Co. fits right in. Sunlit and scattered with minimalist, industrial chic furniture, Dollop offers pastries, breakfast sandwiches (including something akin to a high-end McMuffin), and pies from local Hoosier Mama Pie Company. However, the winner at Dollop has to be the smooth, earthy matcha latte.
A major drawback, though: Despite sitting at the foot of one of UChicago's largest student dorms, Dollop does not accept Maroon dollars.
Build Coffee
6100 South Blackstone Avenue
This hidden gem is tucked away on 61st and Blackstone and falls under the Experimental Station, a non-profit which aims to develop independent cultural infrastructures on the South Side. These include Build Coffee, Blackstone Bicycle Works, and 61st St. Farmers Market.
Build is all about community. It sells zines made by local artists, sources many of its ingredients locally, and runs a unique, newly launched Meal-Based Residency Program, which offers local artists a gallery show in the café for four months and provides them with meals three days a week throughout its duration.
What's more, Build's cardamom rose latte is probably the most romantic drink tried on the mission to write this listicle. It tastes charred, like the first breeze carrying the last, singed breath of a bonfire that's just been put out. It tastes smoky, like a deep, chilled purple twilight. It tastes like dried magenta petals resting on the autumnal forest floor.
With comfortable couches perfect for lounging around watching Teenage Mutant Ninja Turtles episodes on a projector screen, Build Coffee offers an escape from the hustle and bustle of campus.
Robust Coffee Lounge
6300 South Woodlawn Avenue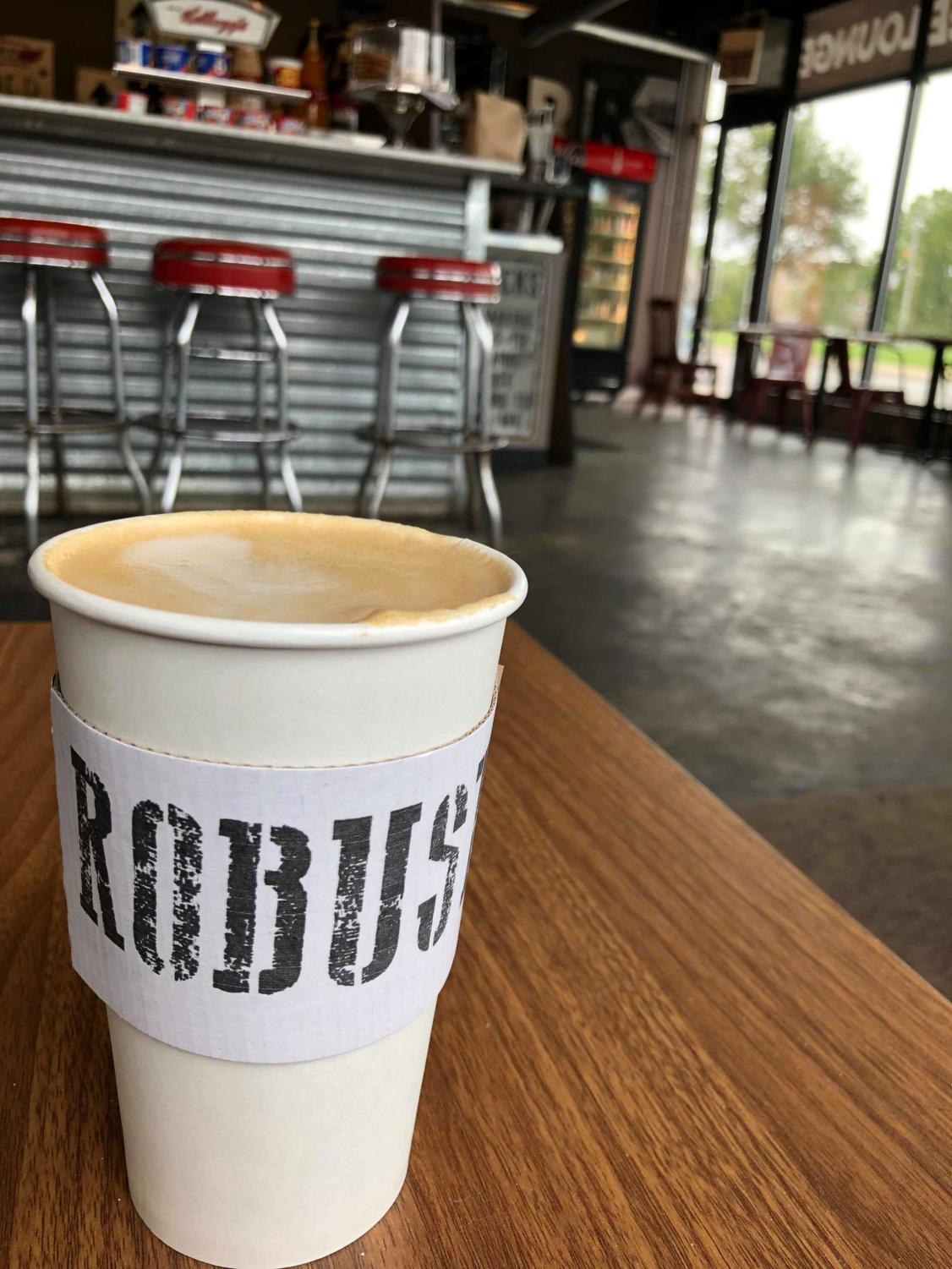 Another off-campus jewel, Robust is a good place to get away from the life of the mind, or dive right into it, away from familiar distractions. Though Robust features many of the same beiges and browns other cafés on this list use to create a cozy, wooded atmosphere, its concrete floor, use of corrugated steel, and ceiling-high windows give the interior a more industrial feel that sets it apart from other spaces.
Essentially an almond milk latte with a drizzle of honey, Robust's recommended honey nut latte might be simple in makeup but is certainly nuanced in flavor. The espresso brings out an often-unnoticed bitterness in the honey. The honey's sweetness in turn takes on a smoked, filling quality paired with the almond milk.
Ex Libris
Regenstein Library, 1100 East 57th Street
Ex Lib's location right in Regenstein Library is a great convenience—and a curse. On the one hand, it allows for easy access to caffeine while chugging away on problem sets, essays, or other projects. On the other, Ex Lib makes it easier to develop Stockholm Syndrome at the brutalist library and stay cooped up there forever.
A nexus for professors, staff, and students, Ex Lib is often packed, and seating is never guaranteed. But its quick eats—including sushi from The Sit Down Café—make the long line well worth the wait.
Cobb Café
Basement of Cobb Lecture Hall, 5811 South Ellis Avenue
Despite—or perhaps because of—the many jokes made at its expense, Cobb Café continues to be proud of its drip-only coffee menu. Aside from the Dark Matter blend it serves, Cobb Café also offers one of the larger food selections of any café on campus, including takeaway meals from a number of Hyde Park establishments, and an eclectic mix of snack items.
Unlike some of its rivals, there is no shortage of seating in Cobb Café, as the space is filled with a sea of small two-to-three-person red tables, with a single sofa right at the entrance. The baristas' music tastes are controversial—a quick search on the meme page will tell you everything you need to know.
Plein Air Café
5751 South Woodlawn Avenue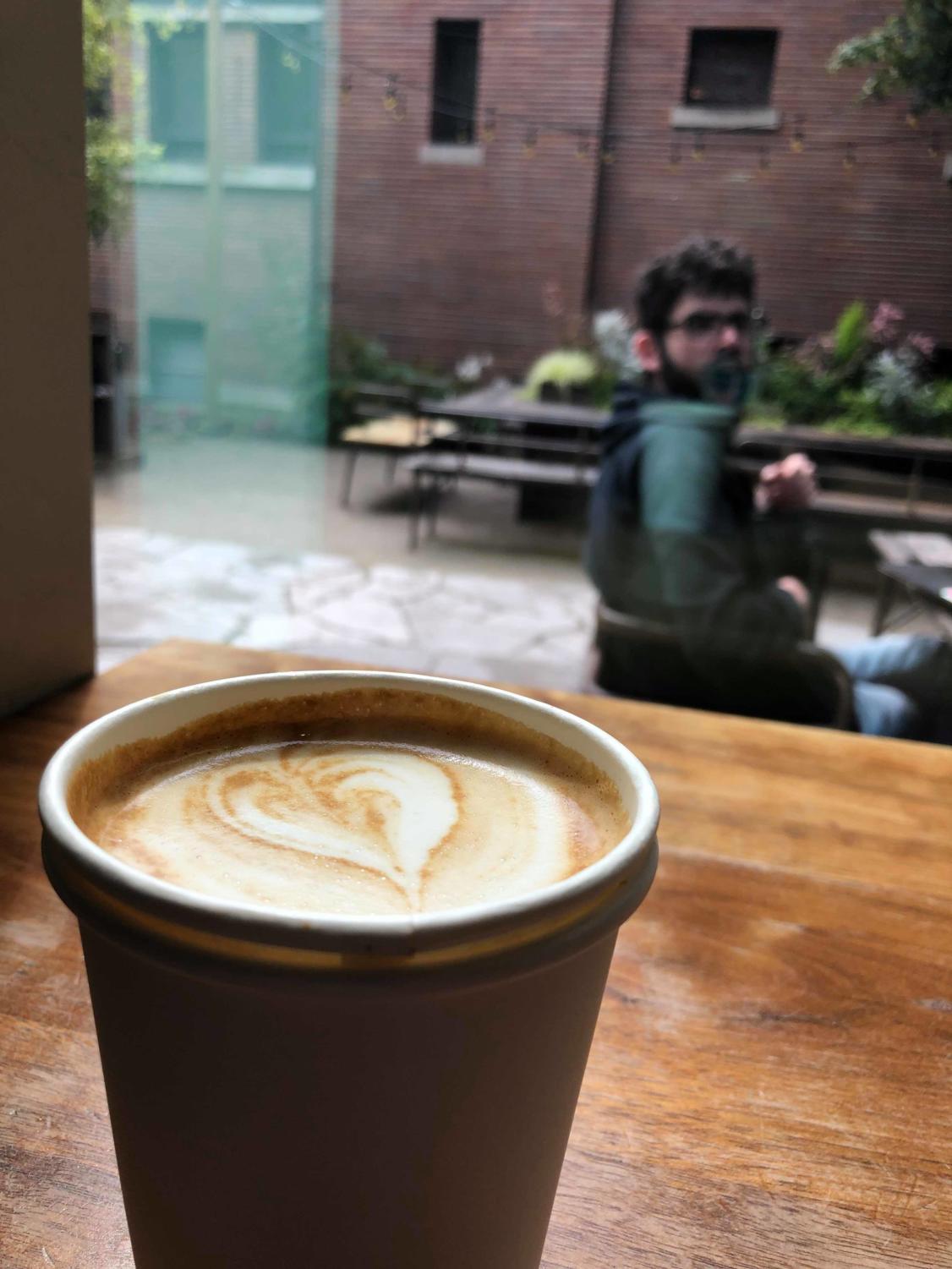 Perhaps it's because of its proximity to the Seminary Co-Op Bookstore, but Plein Air Café has a decidedly bookish air. With dark woods, slightly dim lighting, and deep colors, the mood inside is hushed but relaxed, pensive but friendly. While many of the other cafés on this list also offer outdoor seating, Plein Air is distinguished for neighboring Frank Lloyd Wright's Robie House, so that you can sip on your coffee while admiring the Robie House's stained glass windows, and maybe even take a tour afterward.
Plein Air's oat milk latte is filling, dark, and gives just the right kick needed to power through a grueling school day and/or workday.
Café Logan
Logan Center for the Arts, 915 East 60th Street
Located on the first floor of the Reva and David Logan Center for the Arts, Café Logan serves Counter Culture coffee and a seasonally changing menu of wraps, sandwiches, wines, and other items. Its iced americano is an especially vivacious and energizing drink.
Café Logan is also special for hosting several exhibitions and events throughout the year, ranging from student art shows to live Jazz performances. Currently on view is Spirit of Africa, a photography exhibition by the Chicago Alliance of African American Photographers, whose lenses have captured the African Festival of the Arts for the last 30 years.
Philz Coffee
1425 East 53rd Street
The newly opened West Coast coffee shop is brimming with energy and warmth and promises a welcome refuge when the harsh winter hits. Light woods, bright lights, wide windows, and a colorful indoor mural all make for a vibrant and cheerful atmosphere. Although a bit packed, seating is abundant, and there are power outlets aplenty. If you prefer to study in busy areas with loud music, Philz might be the spot for you.
In accordance with store policy, the baristas at Philz are just as vibrant and amicable as the interior design, gingerly welcoming guests and asking them to take a test sip from their drink as soon as it is served, just to make sure it is perfect.
Philz's mint mojito, an iced specialty beverage, is refreshingly tangy and contains fresh mint leaves, but is sweet enough to guarantee a crash soon after drinking.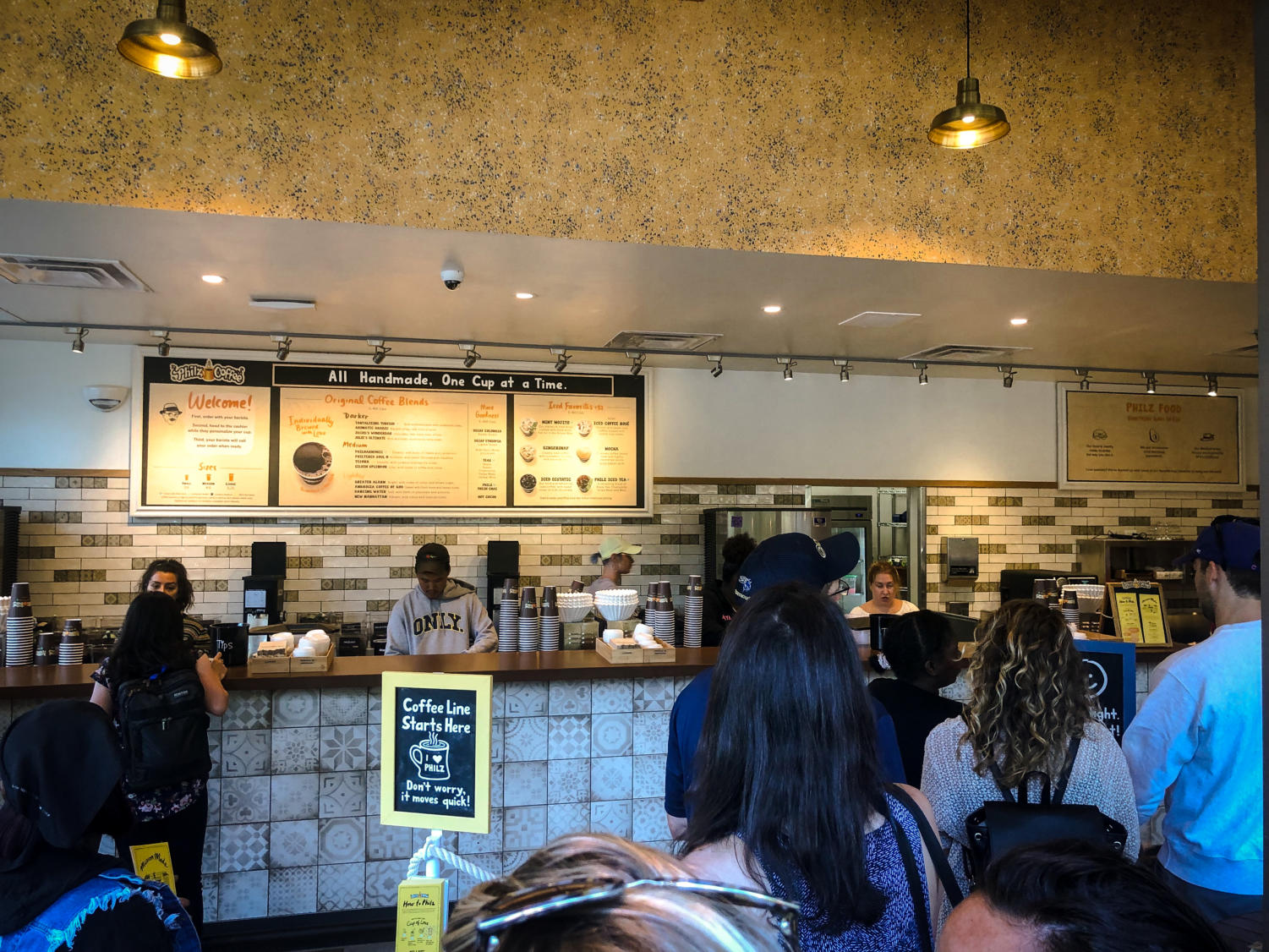 Café 53
1369 East 53rd Street
A stone's throw away from the Target on 53rd Street, this unassuming coffee shop doubles as a restaurant, offering a coffee selection just as wide as its food menu, with many shades of alternative milk options. (And, writing as a Middle Easterner, Café 53's hummus platter and falafel are on point.) Its mocha is modest in its chocolaty splendor but still packs the same punch a highly sweetened beverage would, without the inevitable crash.
Though lacking the coherent interior aesthetic other cafés on this list have, the place's walls are lined with art for sale made by local artists, ranging from photographs of Hyde Park to some abstract paintings. Overall, it is quieter and feels more genuine than the Starbucks inside Target just across the street.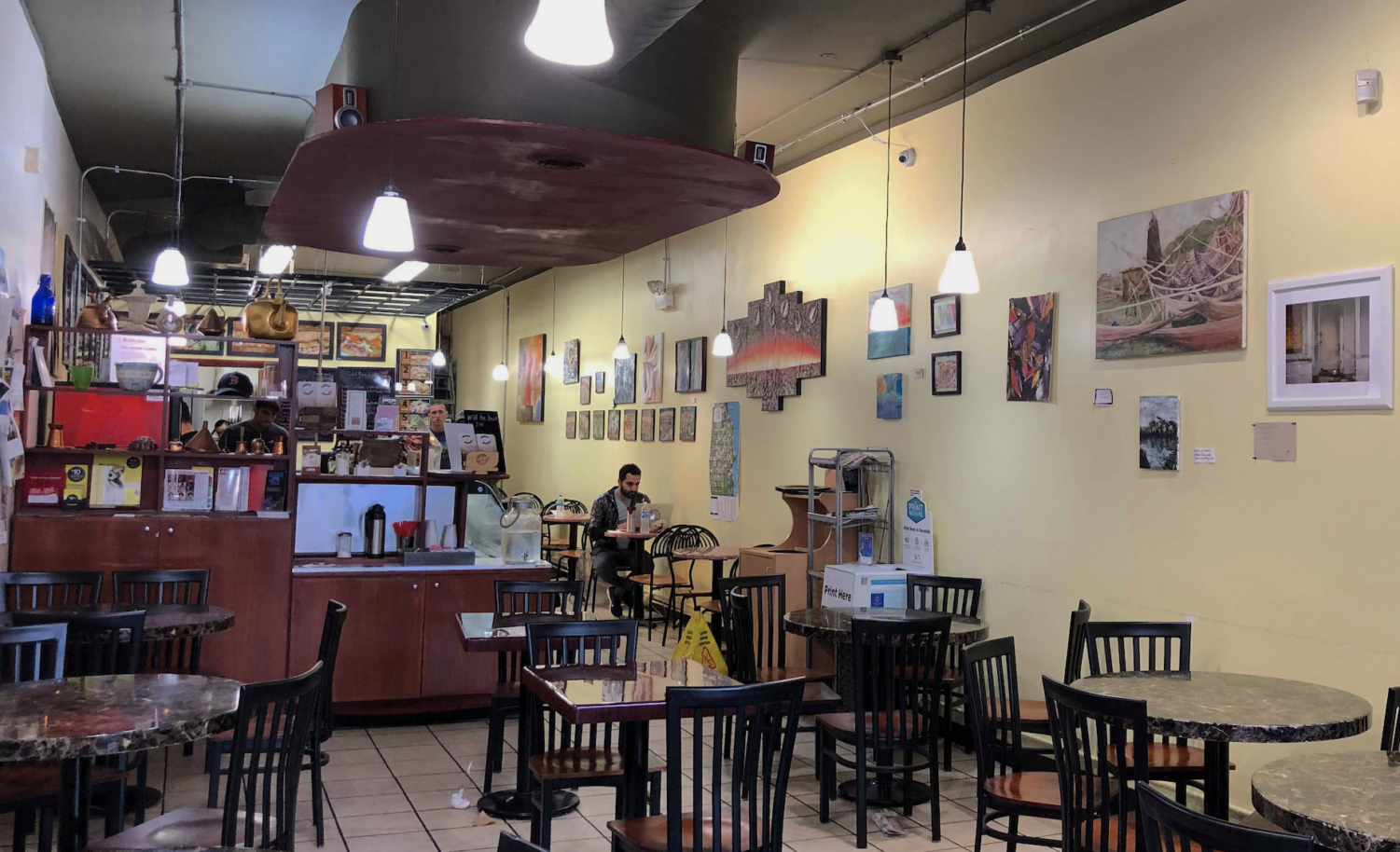 Sip & Savor
5301 South Hyde Park Boulevard
A cozy and quiet spot, this South Side–owned and operated café is ideal for getting work done. The window seating offers elegant views of the lakefront and Harold Washington Park, and the clientele is a mix of students and locals.
Sip & Savor sources its own certified fair trade coffee grounds and makes a top-notch espresso. It also offers a wide variety of specialty lattes and mochas for those with a sweet tooth—especially recommended are the Strawberry Shortcake latte and the Tuxedo mocha.
Extra: Sip & Savor also has two other nearby locations in Bronzeville and Rosenwald, if you're eager to get out of Hyde Park or just explore the surrounding neighborhoods a bit more. Both are a quick walk from the 43rd and 47th Green Line stations.
Bridgeport Coffee
5030 South Cornell Avenue
The first thing to know about this spot on Hyde Park and Cornell is that it's directly connected to the Hyde Park Arts Center—so if you're suffering a bout of writer's block or feeling stuck on a problem set you can take a quick stroll through the galleries. A number of artists also have their works on display in the cafe.
The espresso here can be on the bland side, and the Wi-Fi is occasionally shoddy. However, it's more than made up for by the wide selection of eats like doughnuts and pastries, specialty drinks like the agave latte, and its unique location.
Microwaved Instant Coffee…
…for sad, bitter sips in the wee hours of morning, when sleep has all but left you at the mercy of an overdue problem set. It's not worth it, kids. Just go to bed.
Dining Hall Coffee
Sometimes, we like bitter things. Dark chocolate is bitter. Espressos are bitter. Some relatives at family reunions can also be bitter. But we still love them.
Last, and probably least, dining hall (particularly Bartlett) coffee is a different kind of bitter. It is the bitterness of a curse cast upon your entire bloodline, the bitterness of a decades long grudge. And as you bolt back to the bilious black brew, hoping for some caffeine to bless a brutal midterm season, you might lose a little bit of your humanity, and wonder what you ever did to deserve this.