University Executive Vice President Named President of Clark University
David Fithian will assume the role in Worcester, Massachusetts on July 1st.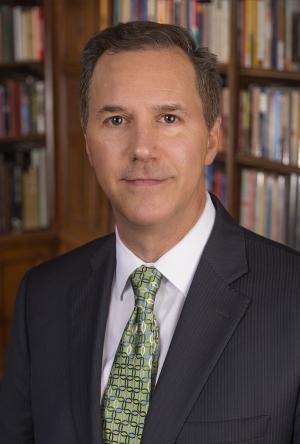 UChicago's Executive Vice President David Fithian was unanimously elected to be the next president of Clark University in Worcester, Massachusetts by Clark's board of trustees. He will assume the role on July 1.
Fithian joined the University staff as secretary in 2007 and became the University vice president in 2009, according to UChicago's staff directory. According to the directory, the office of executive vice president oversees major University initiatives, such as architectural design for major projects, Facilities Services, and the University public art programs.
Since 2009, the University has instituted multiple major building initiatives, both in Hyde Park and abroad, including Campus North Residential Commons, Woodlawn Residential Commons, and the Francis and Rose Yuen Campus in Hong Kong. He also oversaw the creation of the Reva and David Logan Center for the Arts.
Some recent changes overseen by Fithian have proved controversial, such as the decision last fall requiring students to live in housing for two years.
Fithian graduated from Clark University in 1987 with a bachelor's degree in English and sociology. He earned a Ph.D. in sociology from Yale and began working as an administrator at Harvard in 1995.
Fithian is the second top administrator moving on from the University this academic year, with Provost Daniel Diermeier leaving to become chancellor of Vanderbilt University.