First Veteran Undergraduates Adjust to University Life
The first class of veteran students adjust to the academic rigor of the College.
While most first-years start at the University of Chicago a few months after high school, some take gap years or transfer from other undergraduate institutions.
But for a select few, studies in the College begin after years of military service. Last quarter, the University inaugurated its first cohort of veteran undergraduate students, all of whom spent time as enlisted soldiers before attending UChicago. Some of the veterans had similar troubles adjusting to life at UChicago as their first-years peers: struggling with unfamiliar kinds of math, developing study habits and ways to manage stress, and living in a new and unfamiliar place.
First-year Kaedy Puckett's Math 112 class was the first time she found that the persistence and diligence she developed while serving in the military didn't automatically produce success. While she often could overcome challenging situations in the military through perseverance, her schoolwork required a more directed approach.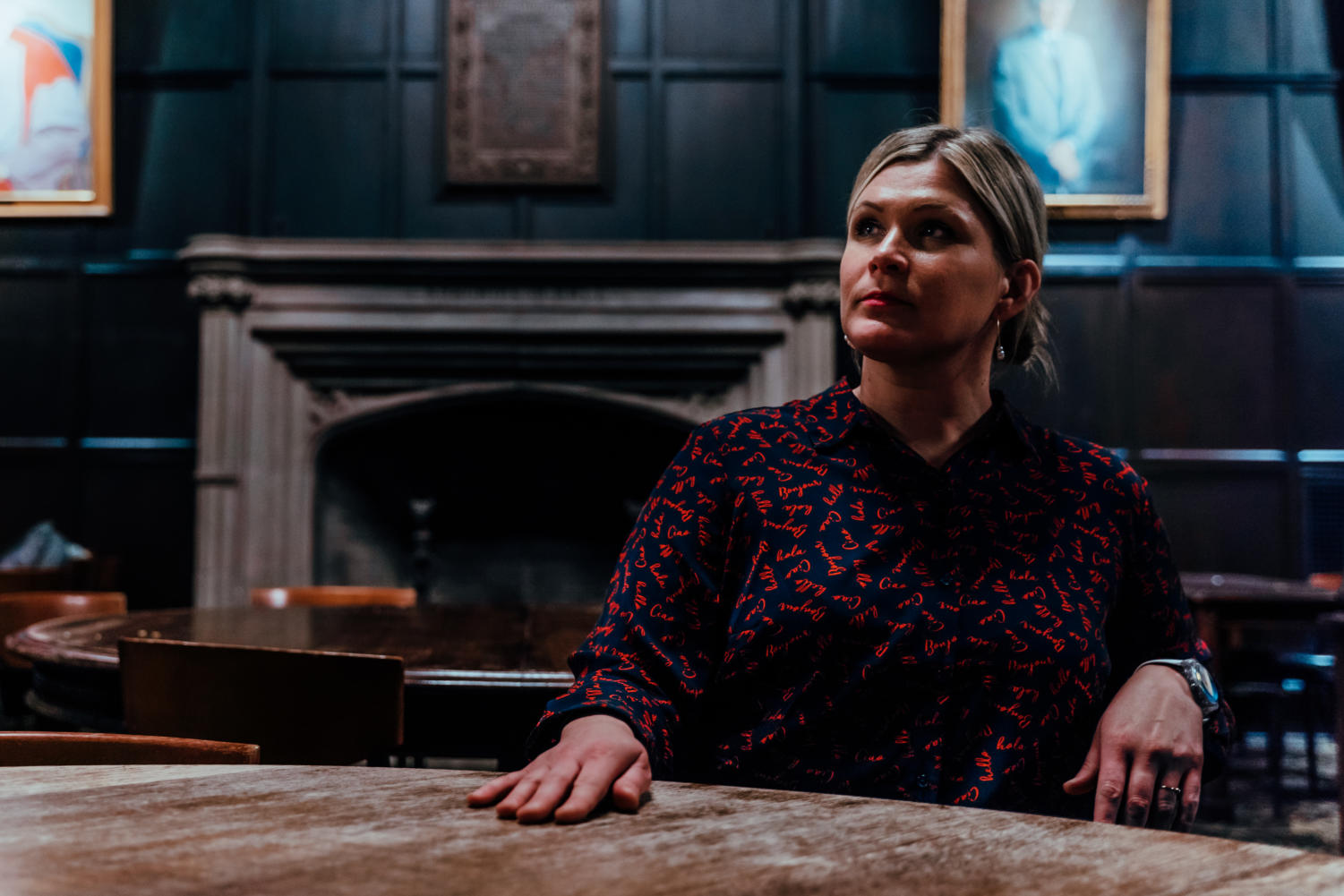 "It's very rare, in my opinion, in the military that I come across something I cannot learn to overcome by persistence or just sheer effort," she said. "When I was experiencing some of this super rigorous academic stuff that I was not prepared for, I did not have any background in, and I did not have the proper prerequisites. That was really frustrating for me."
Tyler Edwards, another member of the cohort who served in the Navy for four years before he came to UChicago, had a similar experience.
"Unless you're here, it's really difficult to explain how different the rigor and the environment is, and just the level of intellect and intellectual stamina needed to be successful at Chicago," he said.
Puckett, the only woman in the cohort, spoke openly about her transition from the military to college.
After serving in Afghanistan, North Africa, and around the Mediterranean, Puckett returned to the United States in 2014. She spent a year at a base in Georgia before being stationed as a military training officer at Naval Station Great Lakes. While there, she began researching opportunities for post-military life and came across a non-profit, the Warrior Scholar Project, which places veterans in one- and two-week programs in universities across the country. The Warrior Scholar Project allowed Puckett to spend a week at Syracuse University in 2017, an experience that pushed her to look into going back to school.
"I remember sitting on the quad during a lunch break reading an assignment and I felt so alive," she said. "I felt a sense of purpose I hadn't felt in the military in a while. And I thought, 'I need to go back to school. It's time for a change. It's time for me to finish my education.'"
Edwards joined the military after high school. "I dropped out of high school for two years, when I was 15 and 16, because my mom got sick," he said. "So, I worked for two years. Then I came back to high school and graduated as valedictorian. I decided that I wasn't ready for college, because I know I needed more discipline. I needed more. I needed to focus better. So, I decided to go to the military," he said.
For four years, Edwards served as a cryptologic technician in the Navy, leading a small team on intelligence matters. Following his time in the military, he studied at a community college in Santa Barbara for a year and a half.
Edwards found out about the new program at UChicago through Service to School, another non-profit that connects veterans to higher-education opportunities.
Even though he went to Santa Barbara City College first, Edwards's transition to UChicago wasn't perfectly smooth. Community college had prepared him for the habits and rhythms of college, but it did not prepare him for UChicago's academic intensity.
Puckett echoed this sentiment. She did not anticipate Math 112's difficulty—she described it as the "hardest thing I've ever done." She did not always find the skills and habits she developed in the military, such as waking up early, or working hard and diligently, helpful for approaching schoolwork.
The course led her to have what she called a "math breakdown" in a Student Counseling Service meeting. The academic load compounded with the change of moving from Evanston to a much smaller apartment in Hyde Park stressed her out, she said.
Edwards said he experienced similar stress before tests. "If I had a bad day on the ship, I couldn't sleep," he said, "and that's a similar experience here." Frequent visits to office hours and the Center for College Student Success helped him develop study habits, a schedule, and stress management techniques.
These problems aren't unique to the veterans, Puckett pointed out. In her math class, she formed study groups and made friends through the class. "You bond over struggle," she said. "That was the closest thing to the military was the struggle, even though I had never struggled quite that much."
Edwards agreed. He had found his astrophysics course—Matter, Energy, Space, and Time—particularly difficult. Ultimately, though, he found the experience rewarding. "That's why I came here, because I wanted to push myself in many different ways. I think this is why all of us come here: to push ourselves to the limit, you know, to the absolute limit intellectually."