Moody's Downgrades UChicago Medical Center's Credit Rating, Citing High Debt
Moody's cut UCMC's credit rating down a notch, citing concerns about the growing amount of debt taken on by the hospital system.
The University of Chicago Medical Center's credit rating fell in December due to concerns about the increased debt load taken on by the hospital system.
Moody's Investors Service, a ratings agency, cut its main rating on the Medical Center by one notch, to A1 from Aa3. In the same update, the agency upgraded Ingalls Memorial, a recently-acquired part of the UCMC system, from Baa2 to A1. UCMC and Ingalls merged in 2016.
Lower credit ratings signal that an organization may be less able to pay back its debt—making it a bigger gamble to invest in. Moody's also switched UCMC's outlook from negative to stable, indicating that UChicago is not expected to fall further anytime soon.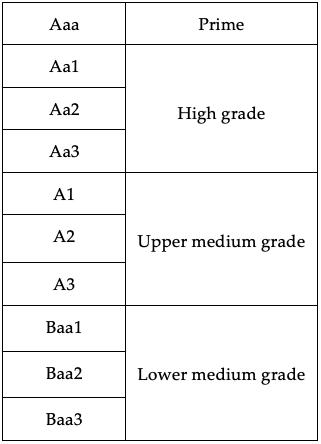 The update applies to approximately $717 million in debt, Moody's said in a report about the downgrade.
"UCMC's margins will not likely be sustained at levels sufficient enough to offset its relatively high leverage, which is not in line with higher rated peers," the report explains. "In addition to elevated financial leverage, UCMC will face headwinds as it continues to focus on integrating Ingalls Health System."
Last year, Moody's upheld higher grades for other Chicago-area hospitals, including an A1 rating for Rush University Medical Center and an Aa2 rating for Northwestern Memorial HealthCare.
In a statement to The Maroon on Wednesday, the hospital said the Moody's assessment wouldn't affect its borrowing strategy.
"The University of Chicago Medical Center does not expect Moody's action to affect existing obligations or its debt strategy, nor will it impact patient care," the hospital said, adding that the Medical Center maintains AA- ratings from Standard & Poor's and Fitch Ratings agencies.
Moody's recommended in its report that the Medical Center maintain "close alignment with its parent, University of Chicago."
Since issuing the updated grade for the hospital, Moody's has also weighed in on the University of Chicago. Last week, the ratings agency affirmed the existing Aa2 rating on approximately $4 billion in debt issued by the University, excluding the UCMC. That debt includes about $3.5 billion of revenue bonds and $470 million of debt and commercial paper "supported by the university's internal liquidity."
Describing the rationale for upholding the Aa2 rating, a Moody's report explains that it was boosted by the University's impressive ranking.
The rating, the report said, reflects "University of Chicago's excellent strategic positioning anchored by global prominence as an elite research university with extremely strong undergraduate demand."
Despite strong fundraising, the University's high debt-to-assets ratio—driven by increasing spending—gave Moody's analysts pause.
"Favorably incorporated are significant wealth and exceptional fundraising, although monthly liquidity, already relatively modest for its rating category, provides thinning coverage for the university's rising expense base. The university remains highly leveraged and has rising debt service obligations against relatively weak operating performance."
The University has pursued aggressive development in recent years, building new residential facilities including a megadorm expected to house more than 1,000 students, purchasing sought-after real estate near the planned site of the Obama Presidential Center, and expanding its global footprint.
UChicago's Aa2 rating from Moody's sets it behind other elite schools like Harvard, Yale, Princeton and Columbia universities—all considered prime investments.
In the past, Moody's has attributed ratings cuts—such as Northwestern University's recent downgrade from Aaa to Aa1—to mounting competitive pressures in higher education.
Maintaining top rankings can mean higher fixed costs, including big outlays on faculty and infrastructure, an analyst at Moody's told the Chronicle of Higher Education last year.
Explaining why it chose to downgrade Northwestern, Moody's cited liquidity concerns similar to those it identified at UChicago, noting that "pressure to invest to sustain competitiveness with other elite universities will be challenging."