As a flutist, I often hear complaints from other instrument players about how difficult it is to travel around with their heavier brass or string instruments. Well, you can't really complain in front of a carillonneur—what are you going to do when your musical instrument is literally an entire bell tower?
It has been ten months since the last time I climbed the 271 stairs and played the carillon in Rockefeller Chapel. When I found out that classes would be virtual again this year, I decided to stay with my family in my hometown of Macau, and I have been separated from the carillon ever since. When I told João Shida, my recital buddy from last year, how much I missed the carillon, he sent me this picture and told me, "just a sea and a pandemic away." Yes, the closest carillon near me is in the Philippines.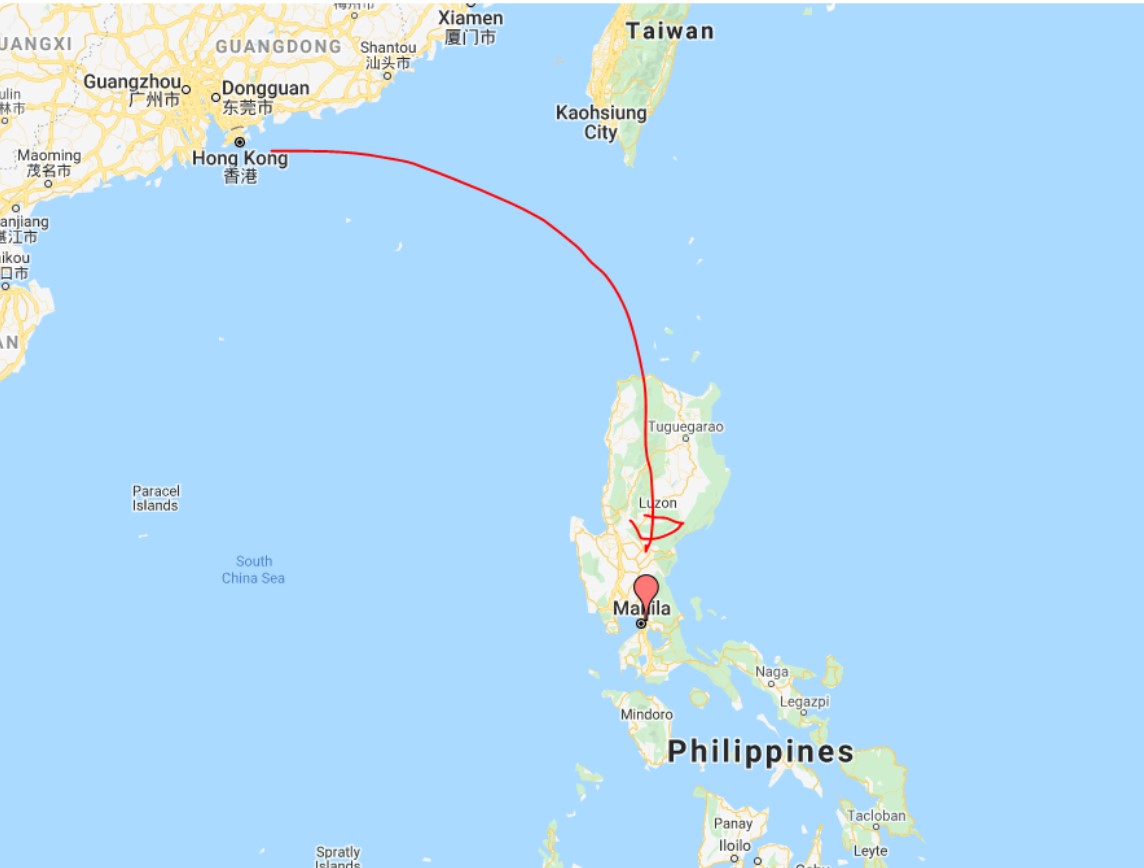 There is nothing more frustrating to a musician than to be isolated from their instrument. There is certainly a sense of anxiety associated with losing my skills and the techniques that I have accumulated over the last year, and I miss being able to play in the tower and create that timeless atmosphere with the bells for the campus community. Even more than that, I miss my fellow carillonneurs. I miss spending an evening practicing and improvising with my duet partner, Yibo Pan, in the basement of the Rockefeller Chapel. I just miss all the fun things we got to do together as a guild.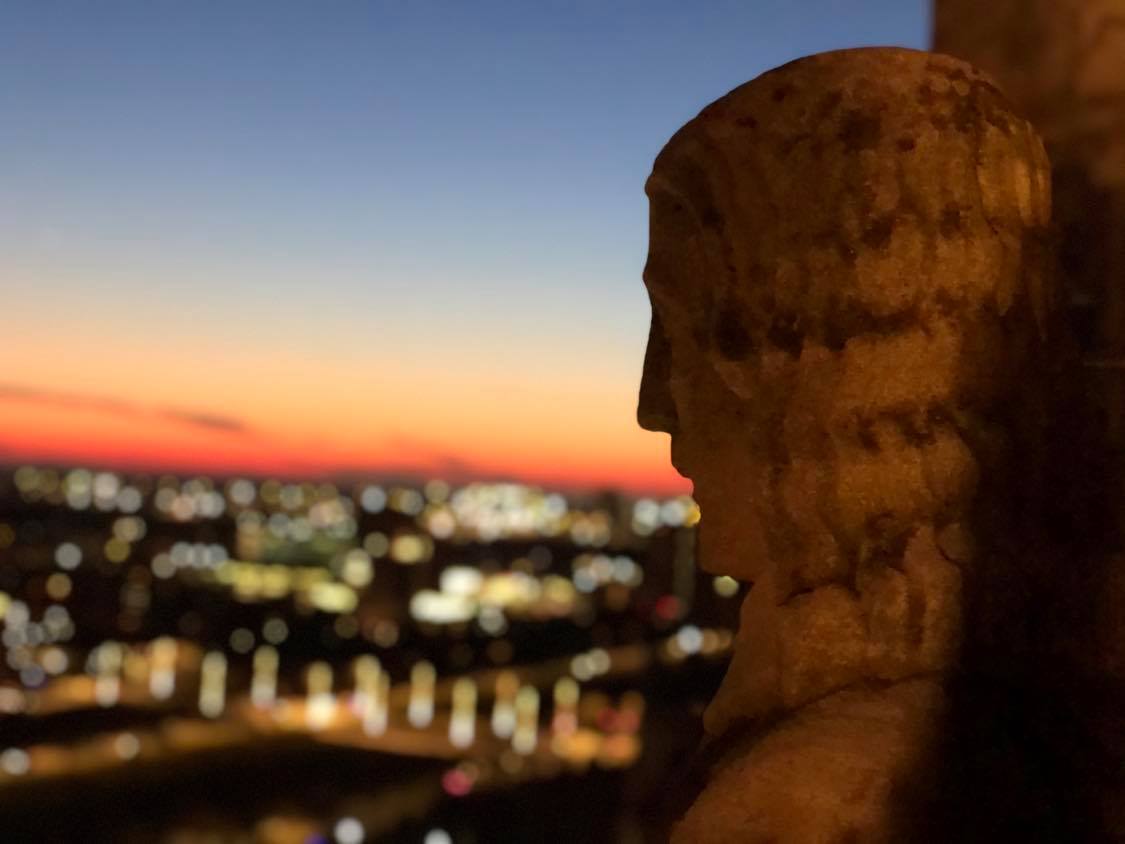 During the lockdown, Joey Brink, our carillon instructor and the university carillonneur, was the first and only member to gain access to the carillon. "I was very fortunate to be given access to the carillon again in June and resume daily recitals," said Brink. "Having spent the previous three months in carillon withdrawal, I was eager to get back on the bells.
"I don't think I've ever played as much carillon as I did this past summer. I was the only player approved to enter the tower all summer, and I wanted to provide as much music as possible for the community that had been starved of live music in all forms for so long. I set a goal for myself to refresh as much of my repertoire as possible and managed to play 25 hours of music (over five weeks) before repeating myself!"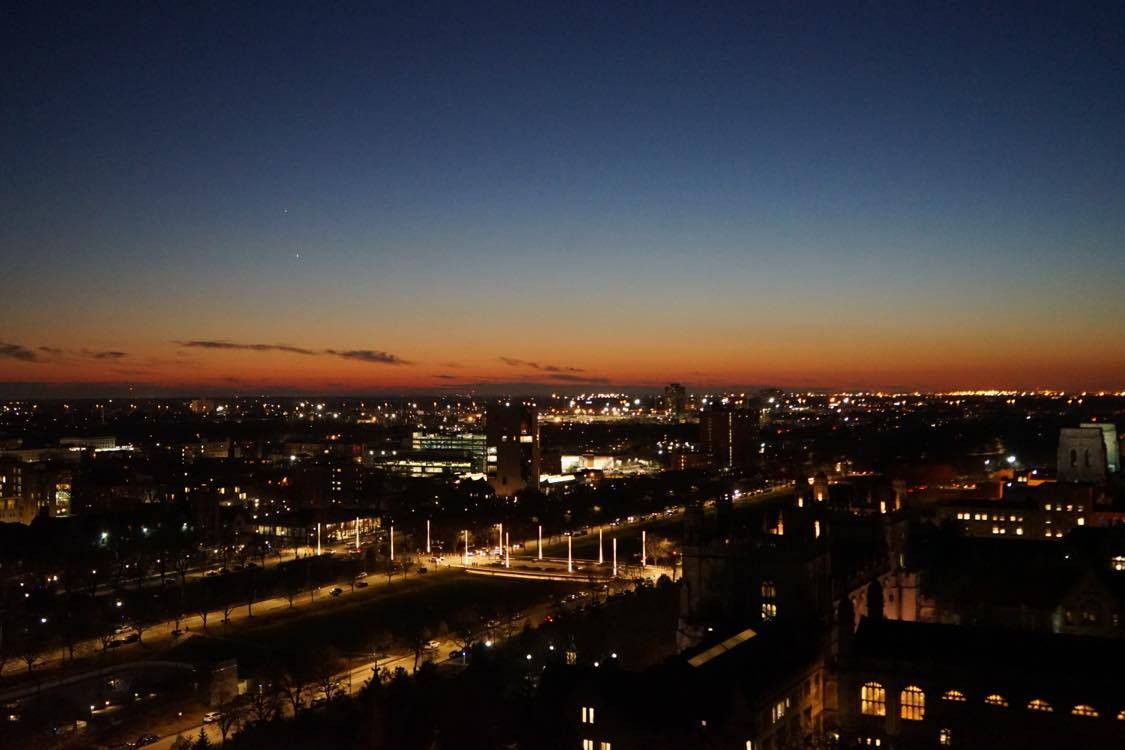 During the spring quarter, as a replacement for in-person classes, the guild would meet as a group once a week to learn more about the history of carillon and composers from Brink. But in terms of performance, remote learning was not an option. Brink shares his concern as an instructor: "As glad as I was to be back on the instrument over the summer, I was truly heartbroken that the guild could not play the carillon for seven months. Could you imagine asking a violinist not to play the violin for half a year? It was devastating for me, as a teacher, but despite this, I've been amazed and inspired by how resilient and passionate the guild is, how determined they were to play music for the campus and pick up right where they left off."
Although the pandemic has kept a few carillonneurs like me away, the rest of the guild members who are on campus have fortunately gained access to the carillon again during fall quarter. They have all adapted well to the change and were able to keep the music of the carillon alive again.
Like most other RSOs, there were a lot of adjustments that needed to be made in the fall. We didn't get to hold auditions in the fall to take in new members, and we can no longer lead tours. There are also no recital buddies this year -— meaning we will have to climb the tower and perform alone.
All guild members whom I have spoken to have agreed that climbing the tower alone was not a pleasant experience. As one of our members, Emily Nigro, put it, "Climbing the tower alone was kind of scary at the end of fall around the solstice because my recital time is at five and it would already be very dark outside when I went up. Also, so many spiderwebs and dead bugs."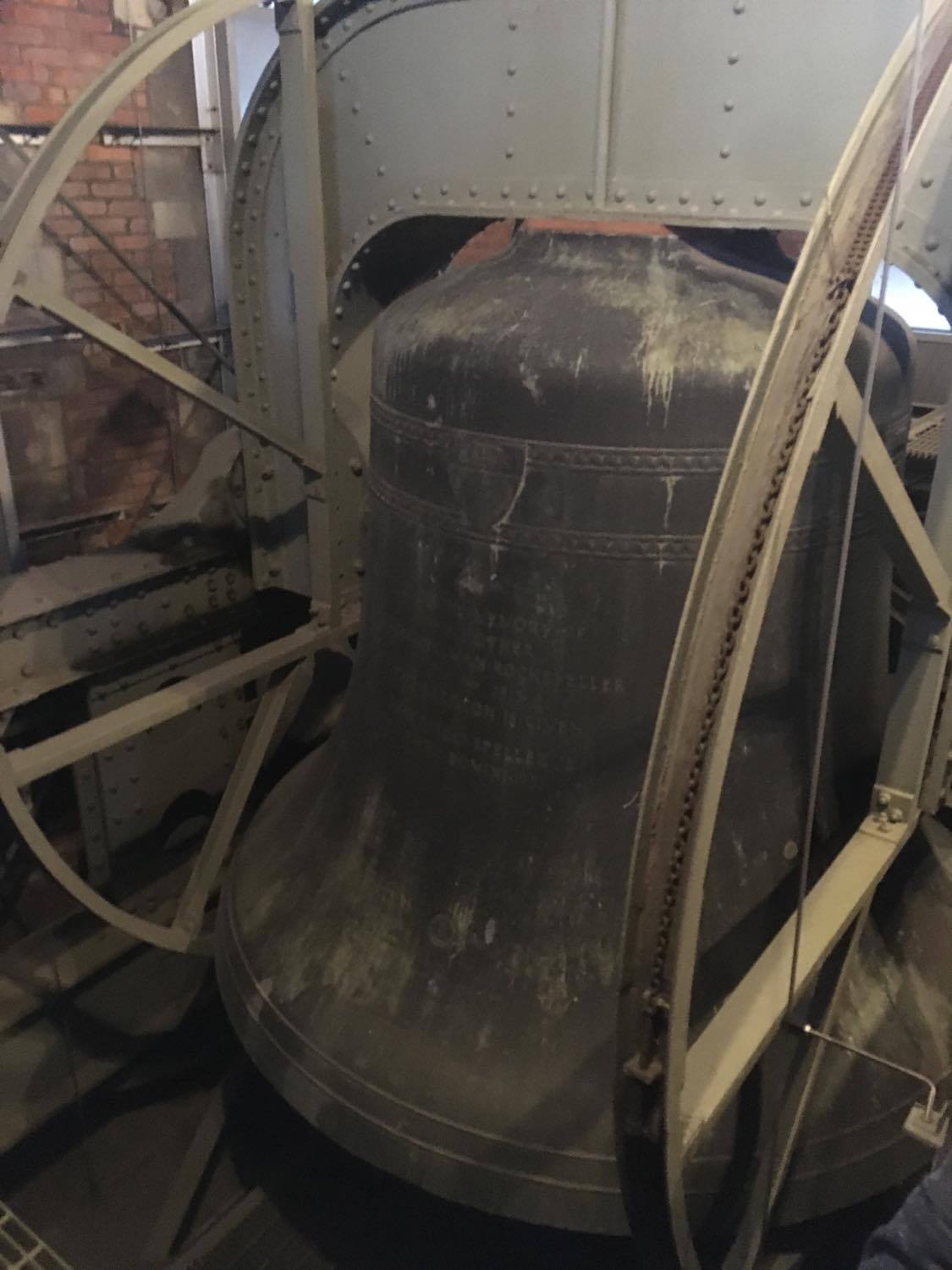 Performing alone is also more challenging for members who were admitted to the guild last year, since we only had about a quarter of experience playing in the tower before everything came to a halt. Without a recital buddy, it can be hard to have enough music to fill during the thirty-minute recital. However, Emily later said that performing alone has gotten easier for her as she has learned more music and improved her carillon playing, an experience she has been enjoying: "I'm so grateful that we've had access to Rockefeller this year because now I've grown a lot as a carillonneur, and playing is also just really fun! It's a wonderful break from staring at screens all day, and walking to Rockefeller forces me to leave my apartment and go outside."
In order to maintain public health requirements, the guild introduced some virtual events, such as live streaming recitals and virtual tours. We also hold virtual and outdoor events to keep in contact with each other, including guild nights every two weeks over Zoom.
Overall, the guild really has done a great job adjusting to the pandemic. As our guild president, Emily Kim, said, "I was worried the sense of community within the guild would waver. I have been pleasantly surprised with how things have turned out though! I've really enjoyed getting to brainstorm new creative ways that we can connect with each other and with the greater campus community (and even beyond that!) I'm so proud of the guild for adjusting to this new situation, staying close during these often isolating times, and adhering to protocols to keep everyone safe and happy."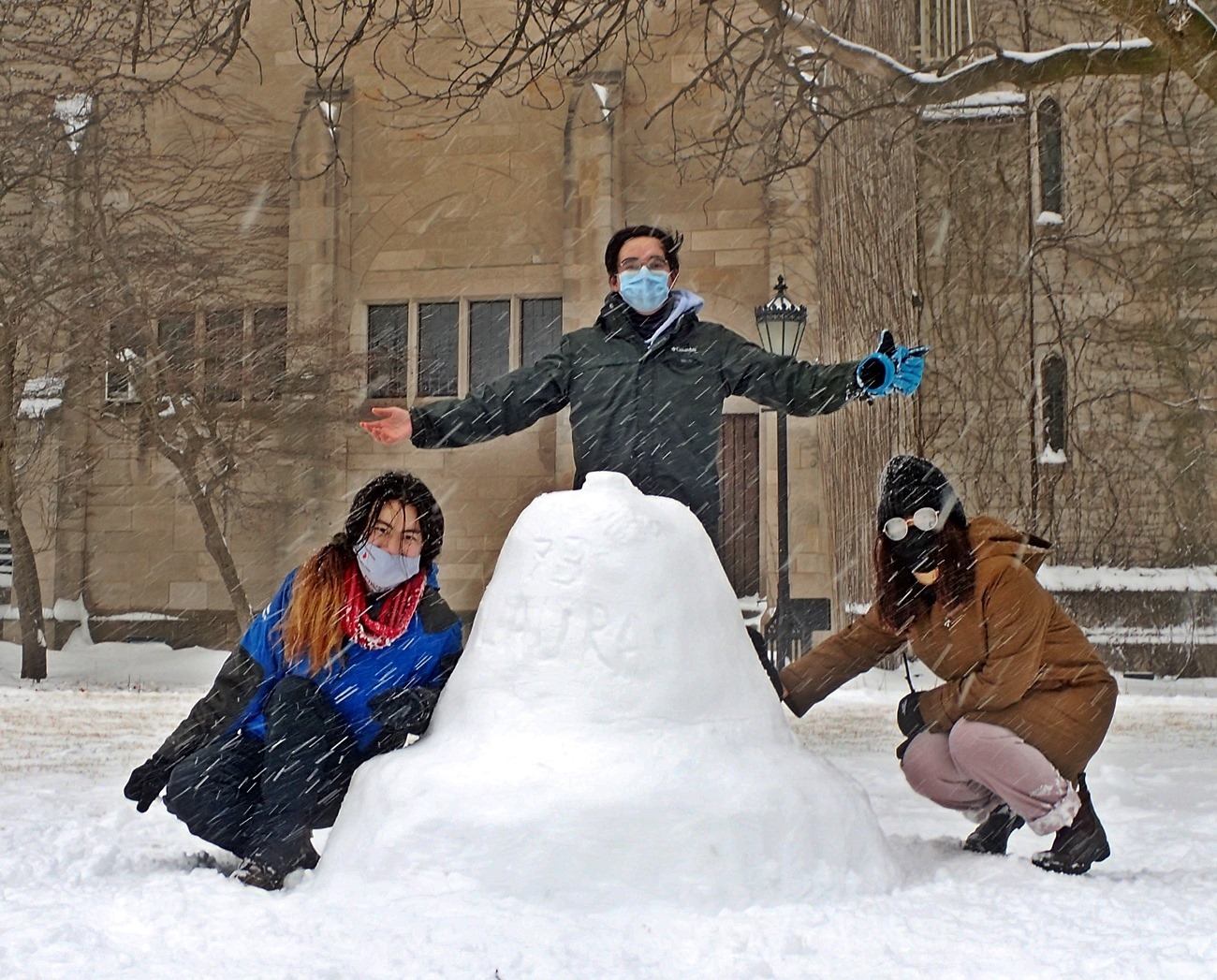 No one in the guild will ever get used to climbing the tower alone. We are all eager to lead tours and hold concerts again, and hopefully resume our audition process next year. As for me, I am looking forward to the day that I can be in the presence of the music of the bells again.
Send us your song request through this link and maybe some of our members will take you up on your song recommendation! And follow our Instagram @uchicagoguild for updates!