Marshall Sahlins, Renowned Cultural Anthropologist, Dies at 90
"He was at the vanguard of anthropology for 60 years."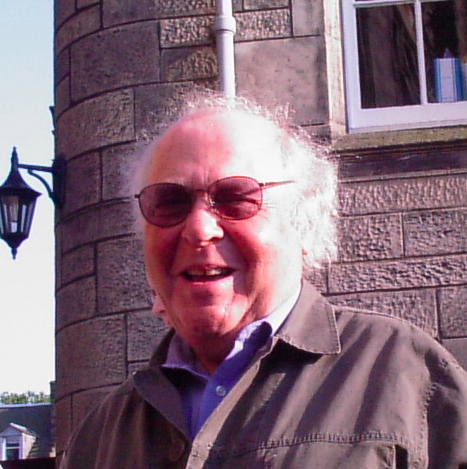 Marshall Sahlins, best known for his extensive anthropological work on the Pacific islands as well as his contributions to the anti-war movement, died on Monday, April 5 at his home in Hyde Park, Chicago. He was 90.
Born to Russian Jewish immigrant parents in 1930, Sahlins was a Chicagoan through and through. Sahlins grew up in Chicago before attending college at the University of Michigan in Ann Arbor, where he received his A.B. and A.M. in anthropology in 1951. Sahlins then went to New York City, completing a Ph.D. in Anthropology at Columbia University in 1954, where he then stayed as a lecturer before a long stint as a professor at the University of Michigan starting in 1957. After moving to the University of Chicago in 1973, Sahlins taught and wrote until retiring in 1997 as the Charles F. Grey Distinguished Service Professor Emeritus of Anthropology and of Social Sciences in the College.
As an anthropologist, Sahlins worked mainly on Pacific ethnography, focusing on Fiji and Hawaii. He wrote dozens of books and articles on anthropology, even after his retirement, including Social Stratification in Polynesia (1958), Moala: Culture and Nature on a Fijian Island (1962), Islands of History (1985), and Apologies to Thucydides: Understanding History as Culture and Vice Versa (2004).
His best-known work, however, was his 1972 book Stone Age Economics, in which he both challenged the idea of the hunter-gatherer society as primitive and on the verge of starvation and questioned the logic of trying to understand hunter-gatherer societies through the lens of the Western economic system. Furthermore, he developed several important anthropological theories that are still debated to this day, including the concepts of the "Stranger King" and the "original affluent society." The former idea refers to the acceptance of foreign influence by indigenous peoples as a way to gain an advantage over rivals, and the latter idea is Sahlins's attempt to express how "leisure" figured into the hunter-gatherer lifestyle.
Outside of academia, Sahlins was a giant in the anti-war movement and spoke out against government propaganda and the military-industrial complex, especially during the Vietnam War. He was credited in 1965 with inventing the "teach-in," a form of protest in which a sometimes indefinite series of lectures, debates, and discussions are held to raise awareness about a certain issue. In 1967, he would start a two-year stay in Paris, witnessing the civil unrest of May 1968 and coming into contact with the influential anthropologist Claude Lévi-Strauss, who would influence Sahlins in his future research career.
Sahlins is survived by his wife Barbara, son Peter, daughters Julie and Elaine, and three grandchildren. His brother Bernard, a University of Chicago alum (A.B. '43), was famous in his own right, for founding the renowned improv comedy groups The Second City (1959) and Off-Off Campus (1986). He died in 2013.
During his lifetime, Sahlins was named a member of the National Academy of Sciences (which he later resigned from in protest at the 2013 appointment of controversial colleague Napoleon Chagnon); a fellow of the American Academy of Arts and Sciences, of the British Academy, and of the Guggenheim Foundation; and a Chevalier de l'Ordre des Arts et des Lettres by the French Ministry of Culture. He received honorary doctorates from several institutions, including the University of Michigan and the London School of Economics, and he gave many lectures across the world, including the Ryerson Lecture at the University of Chicago and the Marc Bloch Lecture at the Sorbonne. His final work, The New Science of the Enchanted Universe, was intended to be the first of a three-volume series and will be published posthumously by Princeton University Press in 2022.