The Transit-Oriented Teens Have UChicago Roots
It may be a meme group, but New Urbanist Memes for Transit-Oriented Teens shows how memes can effectively communicate deep issues about urban planning and politics to the uninitiated.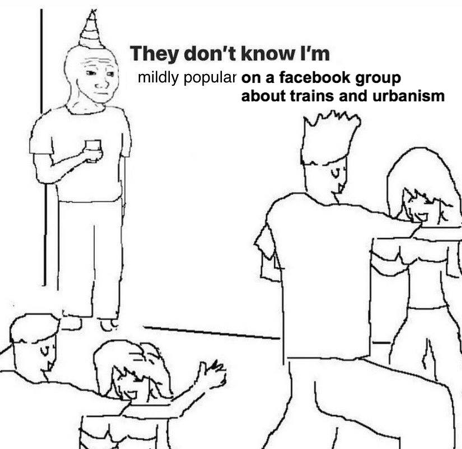 By Yiwen Lu, Managing Editor
June 15, 2021
It started with a night of procrastination during finals week of winter quarter. The year was 2017. There was no Poll Party. There was not yet a virus that changed the landscape of an urban city, specifically the operation of the El. Two UChicago geography majors were trying to distract themselves by scrolling the memes of Facebook group "I Feel Personally Attacked by This Relatable Map" when their friend chimed in and asked, "tbh where are all of the jane jacobs/robert moses meme groups??"
So Juliet Eldred (A.B. '17) and Emily Orenstein (A.B. '19) created the group "New Urbanist Shitposting." Early members of the group were mostly UChicago geography majors and the founders' friends, and they posted memes about trains, transportation issues, and the decades-long feud between Jane Jacobs and Robert Moses about the development of New York City. The group started off as a joke. But Facebook soon thought otherwise. Today, the group has more than 219,000 members hailing from around the world who talk about every gripe they have with urban life. The moderators also changed the name of the group to one that you might be more familiar with: "New Urbanist Memes for Transit-Oriented Teens," or NUMTOT.
The name is somewhat misleading because the group was never actually for teens, and it was never only about transit. "____ memes for ____ teens" was a popular Facebook group naming convention at the time, while the phrase "transit-oriented" refers to transit-oriented development, an urban development pattern aimed at maximizing the space around public transportation. "New Urbanism" itself emerged as a movement in the 1980s, focusing on the walkability in city designs. Despite all the seriousness of urban planning discussions that you might envision when hearing the term, NUMTOT memes about them first and foremost, starting from the group's custom URL, "whatwouldjanejacobsdo."
NUMTOT moderators believe that the best thing about memes is that they repurpose technical ideas into layman's terms. An average person doesn't want to read an entire book on parking policy, Eldred said, but they can always get something from a meme about parking lots that talks about why they are bad. Even people who don't like transit can find things to relate to: You see yourself stuck in traffic; you see the crappy bike lanes and terrible sidewalks; you see the roads with potholes. That, to Eldred, was the appealing nature of a group about transit—it goes beyond trains and speaks right to people's shared experiences interfacing the transportation system.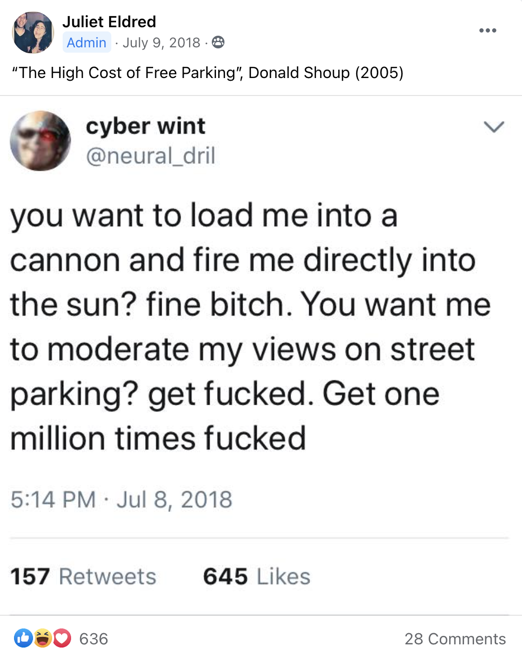 "A lot of people just take it for granted," Eldred said of the love and hate for ubiquitous public transit. "They don't really think that it's something that they can actually worry about or change or make a career out of…so that's where the group comes in and make you be like, 'This is a thing that you can actually engage with in a constructive way.'"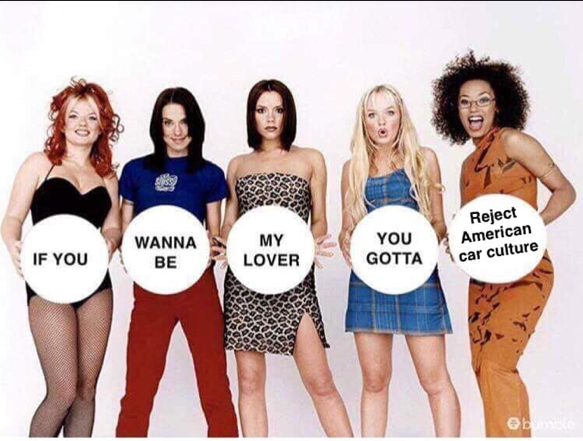 NUMTOT can be a lifestyle. The poster of the meme above said that it was supposed to say "reject American car culture, 20th-century suburbanization, urban interstates, and the racism, both institutional and not, that contributed to and was reinforced by these phenomena," but he chose to include just the "American car culture" part. Another poster, like many NUMTOTs, posted the meme below about a "car" that is environmentally friendly—an Opal card. (Opal is the fare card used for public transit in greater Sydney, Australia. Yes, the memeing continues even when American moderators are asleep.)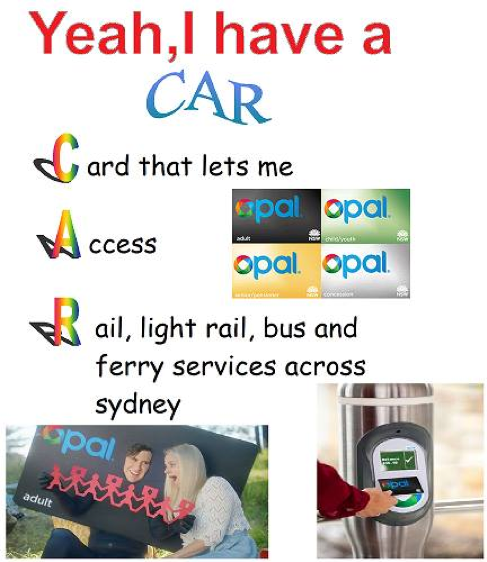 The group name also reflects a smaller share of its demographics, possibly because of Zoomers shifting away from Facebook. Most NUMTOT members are between 20 and 30, ranging from college students to professionals. Members include a bus driver from the Bay Area who posts frequently in the group and a major scholar on parking reform. One comment reads, "I joined this group expecting memes and all I got was the equivalent of a bachelors degree in urban planning."

But the NUMTOT moderators do not deny that the group is political. Where does the money come from? Where does it go? Who is gentrified? What about carbon emissions? None of these questions can be avoided in urban development discussions, and NUMTOT hits right on a niche topic that relates to many different aspects of Western political life. Most of the members are left-leaning, and certainly pro-transit, but the group always sees debates about specific policies and controversial issues. In early 2018, Eldred told Bloomberg CityLab about the amount of emotional labor that moderators are required to put in to keep the group dynamic civil.
"There have been times where it's like we're being asked to moderate the Israeli-Palestinian conflict in a group about, you know, trains." Readers moderating UChicago Facebook groups might relate. We respect your work.
Ahead of the 2020 Democratic Party presidential primaries, the moderators of the group endorsed Bernie Sanders. "Which I thought of mainly as a joke," Orenstein said, "but many people are really excited about it. We got responses from his campaign."
While NUMTOT is not specifically focused on Chicago, it occasionally reveals its UChicago roots. "Chicago is the great American city," Orenstein said. Both Orenstein and Eldred come from New York City, but Orenstein said that New York is in a lot of ways too international. "Chicago has so much of the history of American cities," she said of the city that was once the railroad and meatpacking capital of America as well as the home of the World's Columbian Exposition and urban renewal projects in the 1950s and 60s—exactly when UChicago undertook the Hyde Park–Kenwood renewal initiative. Indeed, Orenstein has been on almost the entire CTA system and can tell you where exactly on the Orange Line you would see industrial Chicago or where on the Pink Line you would see the magnificent skyline and the Sears Tower that brings you back to the 20th century.
Eldred, on the other hand, has taken her interest in maps to offer another perspective of looking at UChicago. In the summer after her second year, she received a grant to pursue her newsprint poster project, "Outside That System and Hence Unspeakable," which examines the boundaries created by UChicago's real estate development and land use. Her interest in that topic can be traced back to her O-Week, when she heard about how the University of Chicago Police Department's patrol area extends from East 37th Street to East 64th Street. "And I was thinking, wait a second, 37th Street, that's really far north of campus!"
That project became an early form of Eldred's thesis, for which she researched how UChicago expanded its peripheries and undertook its role as an urban planner in the Hyde Park area. She also created an interactive story map that uncovers the University's development process, as seen below:
At this point, NUMTOT has been growing for four years, and there is no sign of its popularity decreasing. Neither Eldred nor Orenstein is certain about what the future of NUMTOT will look like. If anything, the last 15 months just showed the young moderators that nothing is certain. For now, despite all the labor-intensive moderating work that they didn't think they would get into, they were still proud to create a space where people shift between shitposting and seriousposting about New Urbanism.