After a yearlong hiatus due to the pandemic, the Bells of Summer concert series is finally back. Every Sunday at 5 p.m. from June 20 to August 22, a local professional carillonneur will be invited to perform a one-hour musical program of their choice at Rockefeller Chapel. Unfortunately, the audience cannot enter the building itself, but they are more than welcome to have a break on the lawn to sit back, soak up the summer sun, and enjoy some music. In the past, the event has welcomed up to 150 people, and it is picking up traction this year as more people catch word of its return.
The series is organized by the University's carillonneur, Joey Brink, with the assistance of the UChicago Guild of Carillonneurs, a 20-person student group on campus. While attending the performance, programs detailing the carillonneur's background as well as the series of pieces they have chosen are eagerly handed out. Attendees are welcome to bring their own lawn chairs, blankets, and drinks. Members of the University community can even enjoy the series if they are away from campus, as it is livestreamed on YouTube. Alternatively, during the weekdays, they can enjoy the bells at noon and 5 p.m., when members of the guild take turns playing for anyone who happens to be nearby. The practice even continues during the school year.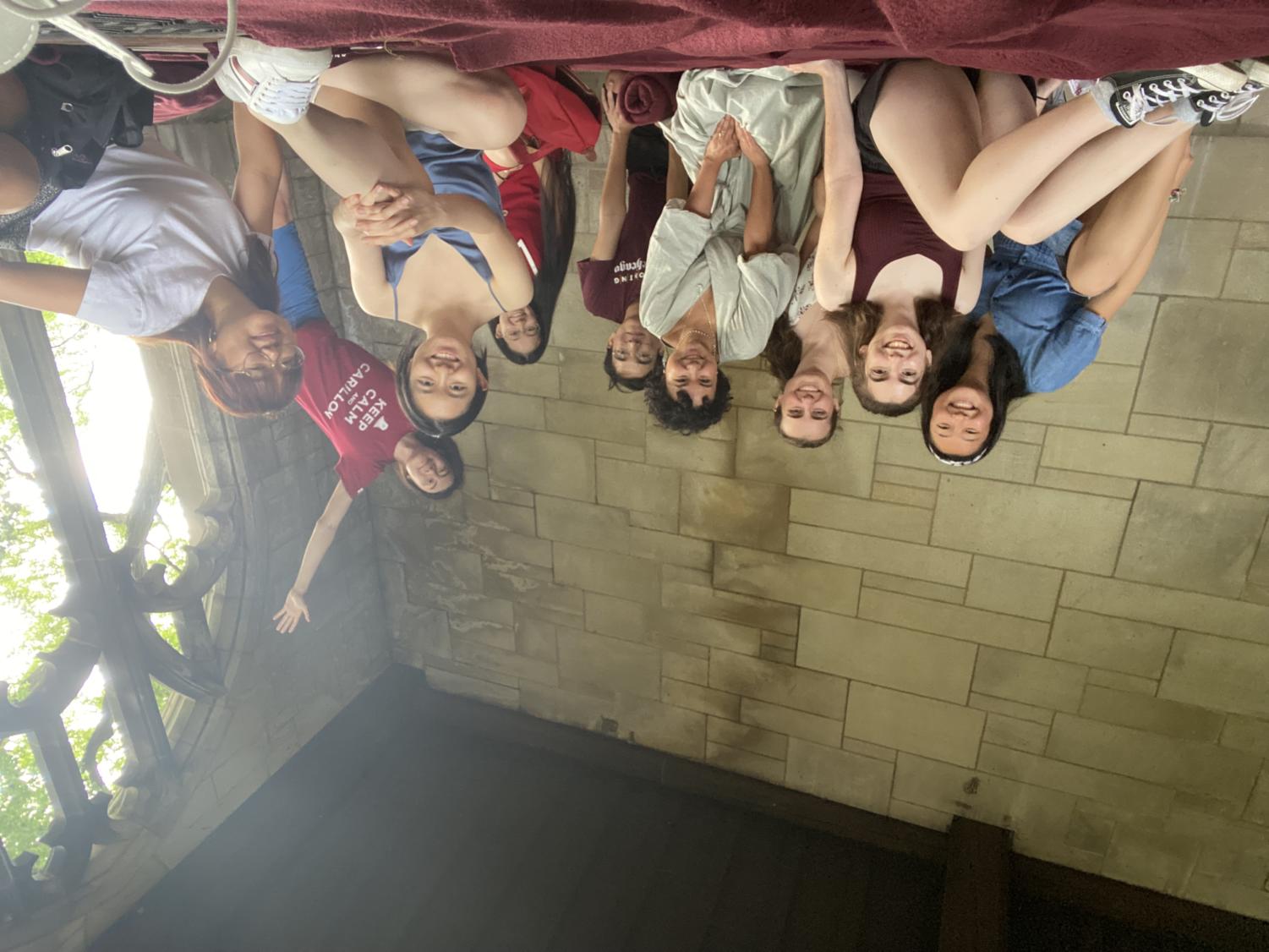 The carillon has been a staple of the University since 1932, when it was donated by John D. Rockefeller Jr. in honor of his mother, Laura Spelman Rockefeller. The instrument weighs over 100 tons, and it is the second largest of its kind in the world. In an interview with the guild's social director and former president, Emily Kim, she informed me that the chiming of the bells has acted as a source of comfort and normalcy for many amidst the chaos of the pandemic. People have reached out to the guild and written thank-you letters to express enthusiasm for its continued impact on the University community, and they hope to continue the tradition by recruiting some of this year's incoming students.
The series's remaining summer lineup includes Wylie Crawford (August 15) and Brink (August 22). Members of the University are welcome to bring their friends and family to experience these unique Sunday events. Or, if they can't make it, they can subscribe to the Rockefeller Chapel Carillon YouTube channel, where they can tune in live and get updated about upcoming programs.