Arts and Culture Off Campus
Whether you're a music aficionado or a theater enthusiast, Chicago is the place to be.
Music
Ask any aficionado, and they'll tell you that Chicago's music scene is one of the most vibrant in the nation. From jazz clubs to concert halls to DIY venues, Chicago has something to offer for all music tastes.
Hyde Park was once a crucible of Chicago jazz, drawing greats such as Sonny Rollins and Thelonious Monk. Charlie Parker played his last Chicago gig here, near where Trader Joe's is now located. (Check out Grey City's coverage of this tradition here.)
While many of the legendary hole-in-the-wall jazz clubs of yesteryear are long gone, Hyde Park keeps their spirit alive with its own thriving music scene. East 53rd Street boasts plenty of local venues: Record store by day and music venue by night, Hyde Park Records (1377 East 53rd Street) offers a sample of Chicago's rich musical history; The Silver Room (1506 East 53rd Street) combines community-driven music and art events with a locavore commercial space; and restaurant-venue The Promontory (5311 South Lake Park Avenue; 21+) has one of the most well-curated and popping concert series around. On September 25 and 26, get off the O-Week grid by checking out the annual Hyde Park Jazz Festival, a world-class free two-day festival that hosts a rich assortment of local and national jazz artists at venues throughout the neighborhood. Plus, the Hyde Park Jazz Society performs year-round on Sundays at Room43, on the border of Bronzeville and Kenwood.
For jazz beyond Hyde Park, check out the Jazz Showcase in South Loop and, if you can, the timeless Prohibition-era Green Mill in Uptown (21+), where you can sit in Al Capone's old booth. If you're there on a Tuesday, you'll also be treated to a live performance from the Fat Babies, one of Chicago's best jazz bands, as well as dancing by local swing dancers. For those with a taste for the cutting edge, you can catch some of the city's best new music at West Lakeview's Constellation, a laid-back venue specializing in the avant-garde.
There is no shortage of chances to watch some of your favorite bands perform live in Chicago, a hotspot for most nationwide tours. Swing by the United Center for larger stadium acts like Harry Styles and Billie Eilish, the Riviera Theatre for indie darlings like Hippo Campus and dodie, and Vic Theatre for an assortment of diverse acts ranging from Yungblud to Ingrid Michaelson to Saint Motel.
If you're looking for dinner and a show, check out Pilsen's Thalia Hall, complete with a restaurant, bar, and concert space, or Wicker Park's Chop Shop. Lincoln Hall (Lincoln Park) and its twin Schubas Tavern (Lakeview) likewise offer drinks and grub to accompany their indie-oriented programming, Dayglow being a recent offering at the latter. If you are more musically adventurous and wanting to check out an eclectic range of underground and up-and-coming acts in an intimate setting, both Bottom Lounge (West Loop) and Sleeping Village (Belmont, 21+) are worth checking out.
Also, keep your eyes peeled for any UChicago Arts Pass perks and student ticket prices for concerts—especially at expensive venues. The Chicago Symphony Orchestra has one of the best student-ticket programs in the country, offering $15 tickets for a respectable number of subscription concerts. Lyric Opera of Chicago is similarly affordable.
Dance
At the northern edge of Millennium Park, behind the Frank Gehry–designed mane that frames the Jay Pritzker Pavilion, the Harris Theater for Music and Dance is an avant-garde music and dance venue with programming not to be missed. It offers $10 student tickets for select performances through the Arts Pass. The Harris Theater is home to Hubbard Street Dance, a contemporary dance troupe whose performances need to be seen live to be believed. And of course, Chicago's dance scene wouldn't be complete without Joffrey Ballet, one of the country's most renowned ballet companies. Catch them at the Lyric Opera House (also—surprise!—an Arts Pass partner).
Film
The many AMC Theatres you'll find downtown might make for a fun cinematic excursion, but Harper Theater, located at East 53rd Street and South Harper Avenue, is the closest off-campus option for your movie- and popcorn-consumption needs. Students can check out new releases on one of five screens in a historic early 20th-century building.
If you're looking for a more extensive movie outing, Navy Pier boasts an impressive IMAX theater. In Lincoln Park, Facets Cinémathèque screens obscure indie films, and the historic Music Box Theatre is always an experience. If you just can't get enough alternative film, Landmark's Century Centre Cinema in Lakeview screens studio-backed indie films and hosts midnight screenings of lesser-known films.
Chicago is also a hotbed for eclectic film festivals. The Chicago International Film Festival, North America's longest-running international competitive film festival, offers an amazing film selection with a variety of themes. This year, catch one, or 10, of their screenings between October 13 and 24. Other festivals worth checking out include the Chicago South Asian Film Festival, the Chicago Latino Film Festival, and the Chicago Underground Film Festival at the Logan Theatre in Logan Square.
Theatre
Some of the best professional theater in the country is in Chicago. The Goodman Theatre is the city's oldest active nonprofit theater organization, and Steppenwolf Theatre counts among its ensemble illustrious stars such as Gary Sinise, Jeff Perry, Laurie Metcalf, and John Malkovich. The Goodman was one of the first theaters to return to in-person performances this summer, while Steppenwolf will return to the stage in mid-November. And, if The Dean's Men haven't quite quenched your thirst for Shakespeare, check out Chicago Shakespeare Theater on Navy Pier. "Chicago Shakes" doesn't just perform Shakespeare—it also hosts world premiere performances (and it was the original U.S. home of Six!). Check out the musical version of The Notebook there this March and April.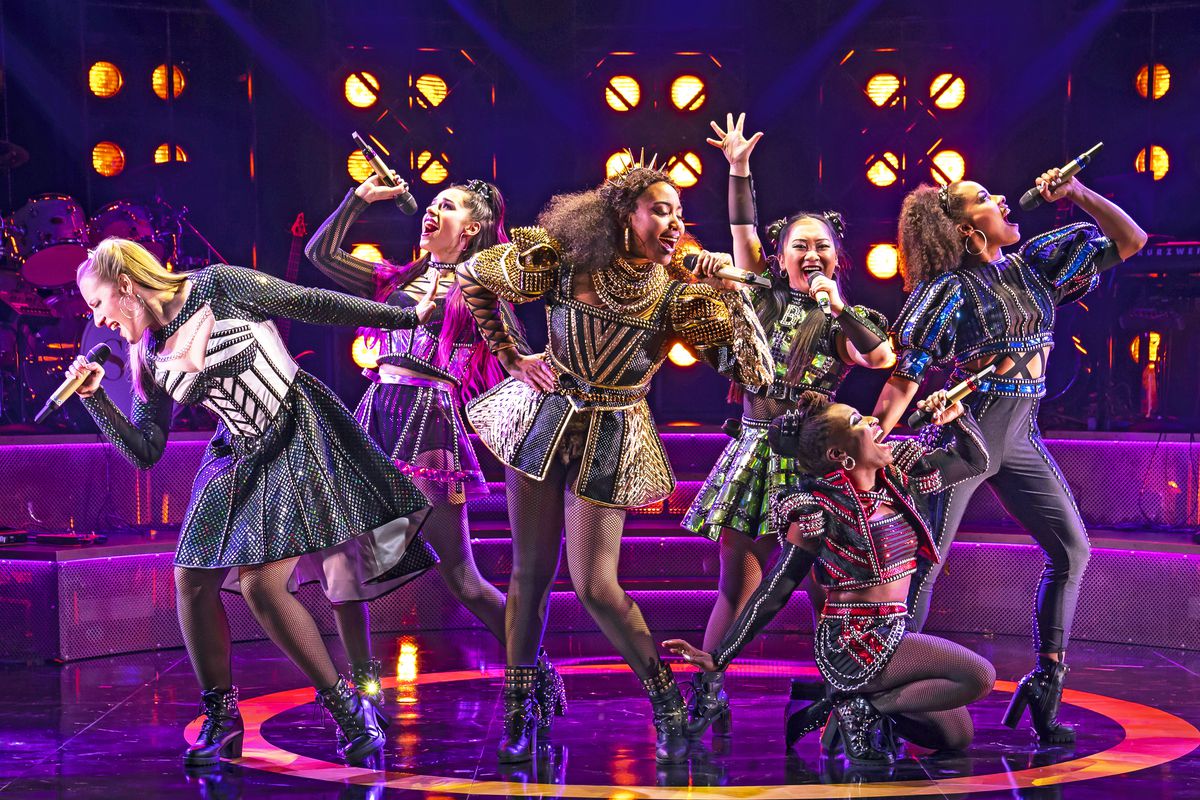 Not to be missed are Chicago's excellent smaller companies. Check out the Lookingglass Theatre, based in Chicago's historic Water Tower Water Works; Silk Road Rising, Chicago's premiere Asian, Middle Eastern, and Muslim performing arts company, in the Loop; the experimental Neo-Futurists in Andersonville; Black Ensemble Theater, the only theater in the U.S. whose mission is to eradicate racism, in Uptown; and First Floor Theater in Wicker Park, which was founded by UChicago alumni in 2012.
Prefer to see something you can belt along to? CIBC Theatre, the James M. Nederlander Theatre, and the Cadillac Palace Theatre are consistent hosts of fresh-off-Broadway touring musicals. In the spring, even the stately Civic Opera House trades in Rossini for Rodgers and Hammerstein when the Lyric Opera of Chicago caps off each year's season with a musical.
Live comedy reigns supreme in Chicago. The Second City is the most laureled comedy troupe in Chicago and possibly the country, producing more Saturday Night Live stars than you can count. If you're looking for something closer to home, The Revival on East 55th Street brings improv comedy back to its birthplace in Hyde Park. (We don't mean that figuratively: The Compass Players, considered the first improv troupe, performed at the back of a bar on the same street corner back in 1955.) Both offer improv classes and programs for those looking to cut their comedic teeth in a supportive environment.
Art Museums
Guarded by two bronze lions at its South Michigan Avenue entrance, the Art Institute of Chicago is a world-famous art museum renowned for both its gorgeous Beaux-Arts interior and carefully curated collections. Its impressionist wing is always breathtaking, but don't overlook its lesser-known works, including Japanese screens, African wood carvings, and the intricate miniature rooms. Required visiting is the Modern Wing, a 2009 renovation dedicated to the works of 20th- and 21st-century artists. Admission is free with UCID.
Located about a mile and a half north of the Art Institute is the Museum of Contemporary Art (MCA) Chicago, which offers several floors of postwar art. Here can be found artwork that pushes the bounds of the conventional. The MCA Stage program brings to the city cutting-edge performance art that blurs the lines between traditional disciplines. Admission is free with UCID.
Located in Pilsen, Chicago's own Mexican-American heritage neighborhood and one of the city's cultural hubs, the National Museum of Mexican Art boasts a colorful collection of art that doubles as an educational resource for Mexican history and culture. The permanent collection is organized chronologically, from pre-Columbian times to Chicano resistance art. Admission is free.
Doors fly open along the blocks in the Chicago Arts District (Pilsen) from 6­–10 p.m. on the second Friday of each month, ushering in a night of gallery-hopping and an eyeful of diverse contemporary art. The Fine Arts Building (South Loop) also opens artist studios to the public from 5–9 p.m. in the evening on those dates.
Hosted by the Chicago Architecture Foundation, Open House Chicago provides incredible access to more than 350 Chicago architectural gems on October 16 and 17. Highlights include Prairie-style private homes and Fourth Presbyterian Church, where Julia Roberts tried to thwart My Best Friend's Wedding—a wedding to a fictional UChicago third-year, no less! Admission is free.
Want to see great art but don't have it in you for a trip uptown? Closer to home is the Arts Block, the brainchild of the University's Arts + Public Life Initiative, which encourages students and faculty to engage with their community and experience art off campus. This block includes the Hyde Park Arts Incubator (301 East Garfield Boulevard), a community space for exhibitions, performances, lectures, and artist residencies, and the recently-opened Green Line Arts Center (317 East Garfield). Just take the #55 bus west towards the Garfield Green Line station. Another nearby arts hub is the Stony Island Arts Bank, a cozy gallery space, community center, and library. It was once a decaying bank building (hence the name) before UChicago professor and artist Theaster Gates Jr. purchased it—with just one dollar—and turned it into the flourishing arts center it is now.
Just a five-minute walk from Regenstein Library at the intersection of East 57th Street and South Cottage Grove Avenue, the DuSable Museum of African American History is committed to the conservation of African-American history, culture, and art. The museum boasts several permanent and temporary exhibitions. Walk over before the cold hits to view its newest temporary exhibit, Kara Walker: Presenting Negro Scenes Drawn Upon My Passage Through the South and Reconfigured for the Benefit of Enlightened Audiences Wherever Such May Be Found, By Myself, Missus K.E.B. Walker, Colored. Admission is free for students.
North of campus, the Hyde Park Art Center (5020 South Cornell Avenue, along the East Route of the UGo NightRide Shuttle) also promotes local artists and offers both classes and workshops, allowing student members free access to the ceramics facilities.
Literature
Though 57th Street Books, Powell's Books Chicago, and the Seminary Co-op are all within walking distance from campus, it is worth venturing to other neighborhoods to explore the myriad bookstores and comic shops Chicago has to offer. South Side gems include the old-school Alternate Reality comics and Underground Bookstore, which specializes in Black literature.
If you're heading further north, visit the home of Ernest Hemingway in Oak Park and stop by the Book Table, which has discounts and plenty of staff-recommended reads to keep you busy. For the more eclectic, Quimby's (Wicker Park) offers obscure titles and an extensive collection of 'zines. Horror and sci-fi lovers should check out Bucket o' Blood (Avondale) for a great selection of books, movies, and music.
For those obsessed with the smell of books and old libraries, immerse yourself in Wicker Park's eclectic atmosphere and step into Myopic Books, an award-winning used bookstore. On an uneventful Monday, you can always stay awhile and watch its Live-Music Mondays, an experimental series that runs through the evenings. Just a few feet away is Volumes Bookcafe, a quirky hybrid of a coffee shop and an independent bookstore. Sip on their exquisite matcha latte while exploring contemporary fiction, bibliographies, and many other selections.
Many bookstores hold readings and open mics, but the Poetry Foundation brings in the most distinguished writers. Known for Poetry, one of the most famous poetry magazines in print, the Poetry Foundation is among the world's largest literary organizations. Its glass building downtown houses a vast collection of poetry and regularly holds free events such as the Open Door reading series, quarterly launch parties, and workshops. The Poetry Foundation regularly collaborates with UChicago by working with poets on campus and partnering with the Smart Museum for special exhibitions. Pre-pandemic, Young Chicago Authors hosted WordPlay every Tuesday, the open mic at which artists like Chance the Rapper, Noname, and Saba have performed. Beyond that, it holds workshops and puts on the annual Louder Than a Bomb, a festival that draws over 1,000 high school and college poets to compete in individual and team performances.
For Chicago-based publications, check out Newcity, which is known for publishing cartoonist Chris Ware before his rise to fame. A newspaper-turned-magazine, Newcity follows Chicago artists, writers, film, and music venues. Its annual "Best of Chicago" edition chronicles everything from Best New Graphic Novel by a Chicago Artist to Best Subversive Ice Cream Parlor. The Chicago Reader, the alternative weekly that also details Chicago pop culture, is most known for its longform journalism. If you are interested in literary journalism, check out articles like Ben Joravsky's "A Simple Game" that earned Reader awards and anthology spots.
A magazine with a strong connection to UChicago is The Point, a triannual literary magazine founded by UChicago alumni that publishes essays on politics, literary criticism, and culture. Each issue features a section called "Symposium" that is devoted to questions exploring the purpose of oft-challenged traditions, disciplines, or institutions pertinent to today's society.
Also popular among UChicago students is the South Side Weekly, a longform news magazine dedicated to "supporting cultural and civic engagement on the South Side." Published every Wednesday, the Weekly covers local happenings usually untouched by mainstream media and publishes more extensive narratives and essays. Students with specialized interests can contribute to one of the magazine's diverse sections, which include politics, education, food, lit, art, and music. Besides hard journalism, it provides plenty of creative outlets for contributors to publish poetry, fiction, original artwork, and more.
From all of us here at Arts—welcome to Chicago! We hope these are good jumping-off points for your adventures, and don't forget to tell us about the gems you find!