UChicago Takes Reality TV…Part II?!?
After this week's premiere of "Survivor" Season 41, third-year Xander Hastings became the latest UChicago student to join the ranks of reality TV stardom.
Xander Hastings ('23) wants you to know that he's not who everyone thinks he is.
Sure, he's an athletic, long-haired cross-country runner, frat brother, and self-proclaimed CEO and app developer hailing from Jacksonville, Florida, of all places, but at the end of the day, even despite his recent claim to fame as one of the new players on Survivor's upcoming 41st season, he is still a UChicago student—quirky, curious, and nerdy like the rest of us.
(Or maybe he's secretly just being your typical cutthroat Survivor contestant and playing some serious Jedi mind tricks or something…who's to say?)
In all seriousness, like many UChicago students, Hastings sought out a school where he could balance both his passion for academics and his love of athletics. "I think something that's usually misleading about me is that I've been told I look a little more athletic than intellectual, so it's always nice that I feel like I've got my feet in both worlds [at UChicago]," he told The Maroon. He added, "I'm actually this fun, bubbly, nerdy guy who can enjoy a conversation about strategy instead of like…surfing. Most people would think I'm the 'bro' dude."
Though it may seem like a blessing on a show like Survivor (I mean, who doesn't love a brooding, built, "bro dude" reality TV star?), Hastings actually considers his appearance and other people's perceptions of him to be a weakness he will have to overcome while competing. "A lot of people are often misled by my appearance," he explained. "I've been told that I'm intimidating at first, especially if I'm silent. Usually, I have to be the one to bridge the gap and be bubbly and excited and talkative. Otherwise, people are like, 'Oh, this guy is so silent and stoic, he's probably not the nicest guy.'"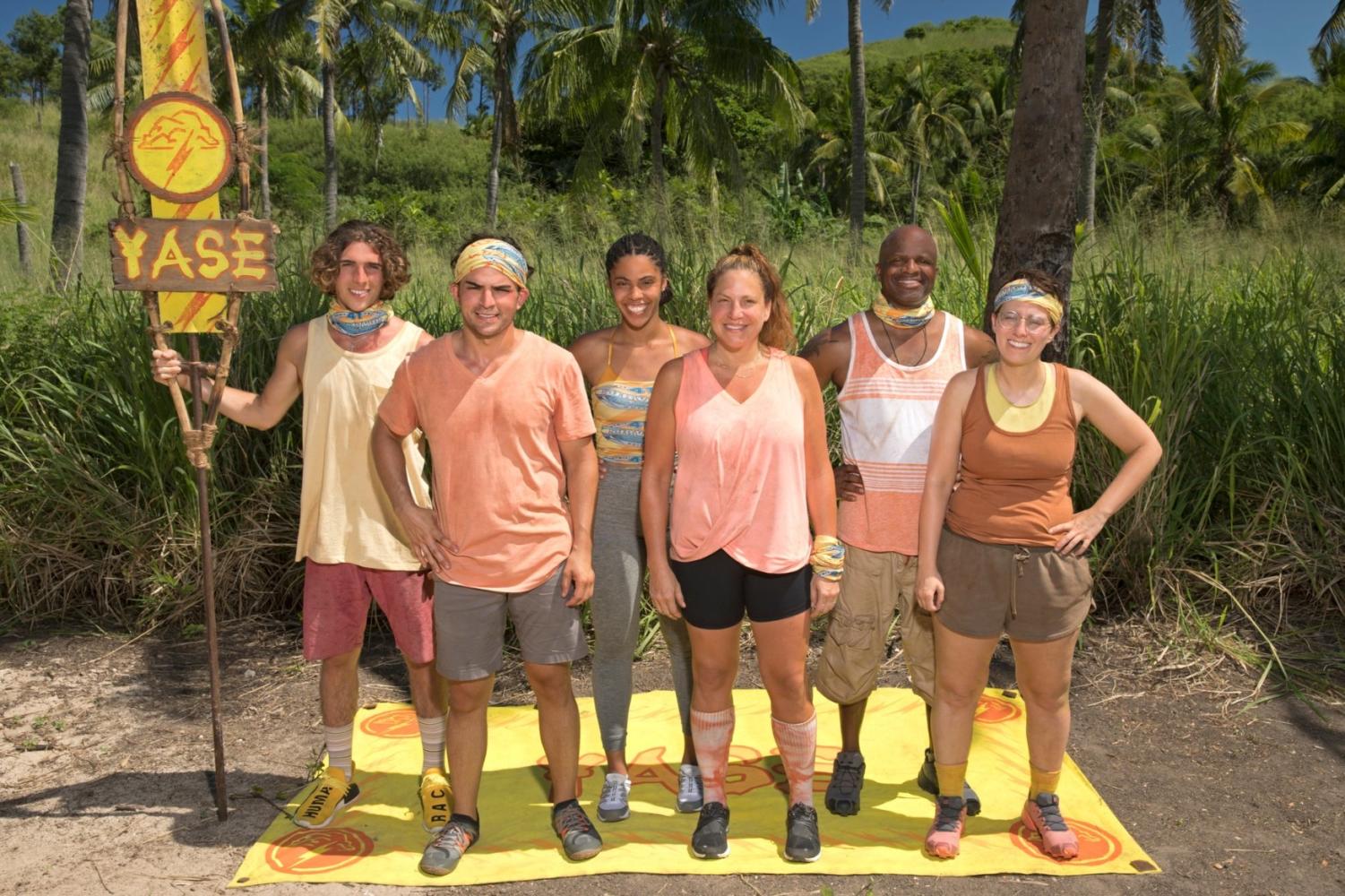 It also doesn't help that Hastings admittedly struggles with being a team player. "I don't like being told what to do," he revealed. "I'm a very independent person. I like having my agency, and I like having control." He fears that the combination of his hard-to-approach image and independent, competitive nature could be his downfall, as likeability and group dynamics are two major keys to success on the show.
For those who don't know, Survivor is about more than what the name entails. While yes, every season, 16 or more contestants must "survive" on a deserted island, finding food and shelter and competing in grueling challenges for 26 days with nothing but their wits and the clothes on their backs, they must also appeal to fellow players in their respective "tribes" or risk being voted off of Survivor. "Tribes" are smaller teams of players that are pitted against one another for most of the show, with one team member being voted off each tribe every three days until both tribes "merge" together as one halfway through the show. At that point, players who are voted off after the merge go on to form a "jury" that ultimately decides the winner of the season. Thus, survival skills alone simply aren't going to cut it.
Luckily for Hastings, it seems like he'll be able to focus most of his efforts on the social and strategic aspect of Survivor thanks to his confidence in his ability to withstand the actual "survival" tasks. He considers endurance to be one of his greatest strengths and a skill that will hopefully take him far in the competition. "I love endurance," Hastings told The Maroon. "Anything endurance-related has always been my strong suit. I was never blessed with athletic prowess when I was younger. I couldn't catch anything, I couldn't run very fast, I wasn't strong in any way, but what I could do is outlast everybody else."
To prove his point, Hastings used the example of his long drives back and forth from Chicago to Florida as an attestation to his ability to endure the near-unimaginable. Yep, you read that right. Drives. And Hastings pulls off these 15 to 20-hour stunts without stopping for rest, food, or water—only gas. "I can kind of shut off my bodily needs," he explained. "Sometimes when I need to be, I can just be a machine."
In addition to his ability to turn into a feeling-less robot, which will certainly prove useful in Survivor's notorious strength and endurance challenges, Hastings is also admittedly quite competitive and strategic in nature, and he has spent hours upon hours studying previous Survivor seasons. He loves a good challenge, and he will do whatever it takes to win, especially for a show that he views as far more competitive than your average reality show.
"It's funny," he told The Maroon, "when people approach me they're like, 'Oh, I hear you're on a reality show,' but it was never about that for me. [Survivor] is not a 'reality show'—it's a competition, and I'm such a competitor. This show just really tests every facet of humanity: your social, physical, mental, and emotional capabilities. It's everything all wrapped in one."
Evidently, the all-encompassing nature of Survivor is one of Hastings's favorite things about it, though the reason why he loves the show's combination of physical, social, and mental challenges is perhaps more surprising. He feels as though it represents early human tribal dynamics, a subject that has always interested him even though he is a committed computer science major at UChicago.
"I loved history in high school, and I'm kind of pissed at myself for not being a history major here. I'm so fascinated by the way humans interact [and how they come together]. Survivor really strips you bare, and it's cool to see how people [may have interacted historically]. You don't get that anywhere else," Hastings said.
While his longtime passion for human history and interaction and his family's obsession with Survivor were what initially got Hastings hooked on the show, he discovered a newfound interest it in college where Survivor became more of an "intellectual fascination" for him.
"In getting to college, I actually met a lot of people who saw [Survivor] in a completely new light where it was like this strategic, social microcosm of life," Hastings said. "[From there,] it became more of an intellectual fascination of mine. [It felt] like I could be a student of the game."
Coincidentally, one of those fellow Survivor fans was none other than Jack Atkins, UChicago's first reality TV star of 2021, who starred on the second season of Netflix's The Circle. A self-proclaimed die-hard Survivor fan, Atkins is actually Hastings's "big" in their fraternity, Delta Upsilon, and he applied to be on Survivor several times to no avail. There's no bad blood, though. The two are still good friends, largely thanks to their love of the show.
Hasting said of Atkins, "[Survivor] is actually the first thing that made us friends. [We were at] a rush event, and we were just talking, and he was like, 'Do you like Survivor?' And I said, 'No way, dude. I LOVE Survivor.' So it's going to be so fun to share this experience with him. I don't think I've ever heard of two close friends getting on separate reality shows."
Unlike Atkins, however, who now has more than 100,000 followers on both Instagram and TikTok and spends his time traversing California with various celebrities and fellow Circle contestants, Hastings has no intention of living "the influencer life" after Survivor airs.
"I think all the people who really know me know that the influencer life wouldn't be for me," Hastings explained. "I'm much more of a private person, which is ironic considering how I'm going on national television, but I think I enjoy the outdoors more than rooftop bars or clubs. That isn't really my thing."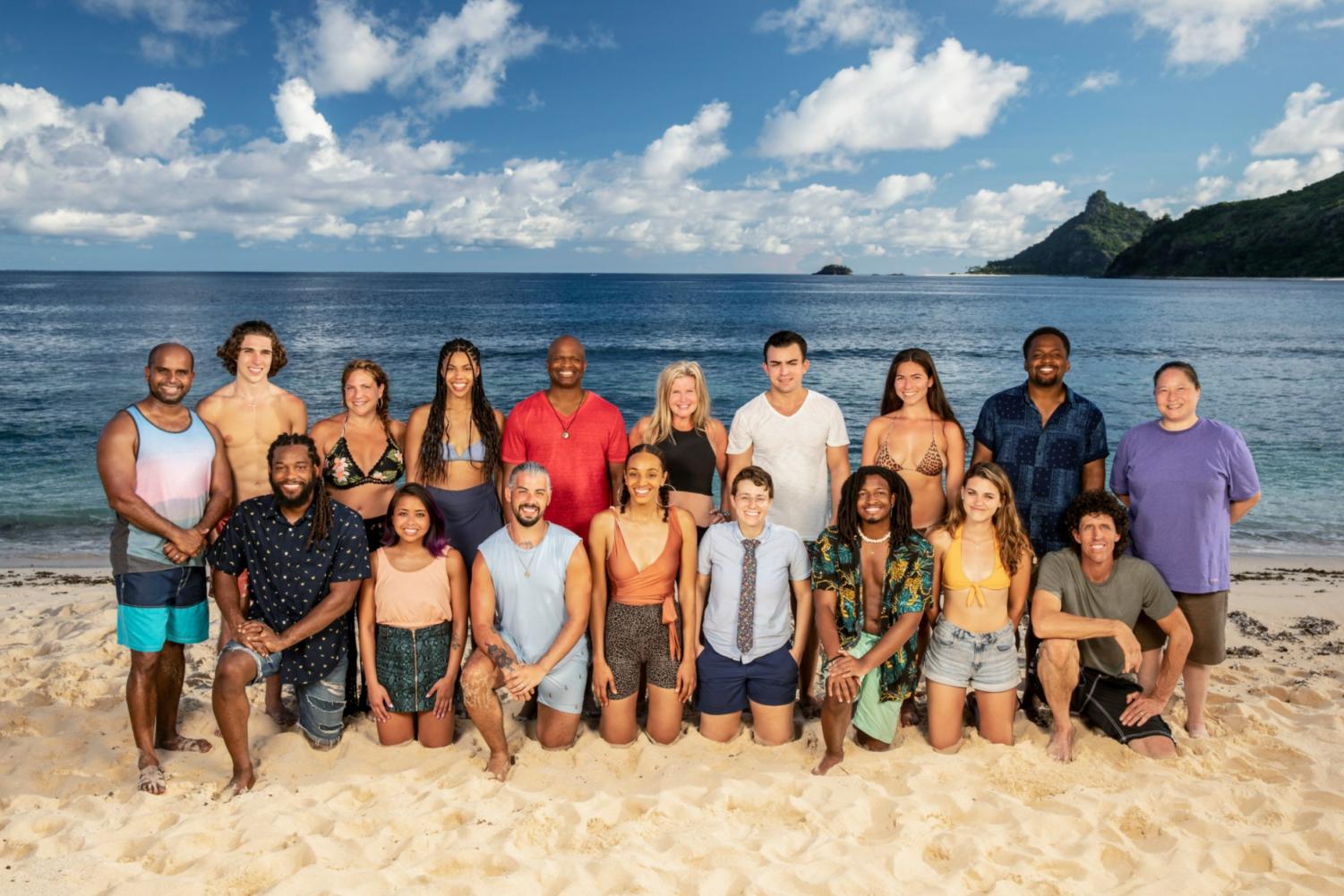 More than anything, Hastings is excited for and appreciative of the challenge that being on Survivor will bring. Rather than go in fearing failure, Hastings instead views the scariness of competing on a show like Survivor as an indication of what a great opportunity it is.
"I've been in a couple of situations in my life where the challenge seems daunting ahead, [and I've realized that] you can appreciate a situation that's really scary because the fact that it's scary means it's a good thing," he told The Maroon. He plans on tackling Survivor with this exact mindset. "The fact that I'll have [something] to fear kind of gives me comfort," he added.
Of course, Hastings has his eyes on the $1,000,000 prize and victory in the 41st season of Survivor, but this attitude certainly doesn't come without gratitude and some introspection. For Hastings, being on Survivor is a childhood dream come true—something the "boring, weird kid on the couch" of Hastings's past never thought possible. So how exactly did he eventually come to achieve this dream? Hastings attributes his success to his commitment to working on himself.
"I'm honestly just so honored to be part of the process and to actually have this dream come true. I really never thought I would get to a point in life where I was someone worthy of such an opportunity, and it really is nice to know that that came from just focusing on myself and wanting to wake up every day a better person than I was the day before. [It helped me achieve] a goal that I thought I would never be able to achieve," he said of the experience.
And for all of those fellow die-hard Survivor fans out there, Hastings wants you to know that there will never be a time of day when he doesn't want to talk about the show. Ever. "If anyone wants to talk about the game or even criticize me about what I should've done, what I shouldn't have done, I love exploring the 'what ifs' and the strategy, so I'm ready for it," he told The Maroon. "Anyone who's like 'Oh, maybe he doesn't want to talk about it, he's been talking about it for so long…' No. You can go ahead and fire away."
You can catch Hastings in action during the two-hour Survivor Season 41 premiere on Wednesday, September 22, at 7 p.m. Central on CBS and every week after at the same time.