Hundreds attended a memorial service for Shaoxiong "Dennis" Zheng on Thursday, November 18, at Rockefeller Chapel. Speakers praised Zheng as a talented student, a thoughtful teaching assistant, and a kindhearted friend.
Zheng, a 24-year-old from Sichuan, China, graduated from the University of Chicago with a master's degree in statistics last summer. He was shot and killed near East 54th Place and South Ellis Avenue on November 9 during an armed robbery.
President Paul Alivisatos, the first speaker, reminded the audience of the University's commitment to ensuring the safety of all students. He emphasized the University's appreciation for international students, especially those from China.
"We are heartbroken by this tragic and senseless loss, which has been felt deeply by our community both here in the United States and around the world," Alivisatos said. "This university has welcomed and benefited from the presence of international scholars and students like Dennis, and in particular those from China, since our earliest years. Our commitment to the community of scholars from China remains as strong as ever."
Alivisatos also welcomed Zheng's mother, Rong Li, and Zheng's girlfriend, Shirley Cai, to the memorial. The University helped bring Zheng's mother, who had never left China before, to Chicago.
Next, alternating between English and Mandarin, China's deputy consul general for Chicago, Zhichun Bian, praised the unity displayed by Zheng's friends and family and the Chinese community in coming to the memorial. She thanked the University for its efforts to bolster campus security and find the individual responsible for Zheng's murder. The Chicago Police Department (CPD) arrested 18-year-old Alton Spann in connection to Zheng's murder with the help of both CPD and University surveillance cameras.
"We hope Shaoxiong's family and friends may be consoled," Bian said. "We also hope that Chinese nationals, including Chinese students, studying abroad will closely observe local security conditions, be […] acquainted with security warnings, strengthen safety precautions, and ensure personal safety. The Chinese consulate general in Chicago will spare no efforts to serve our compatriots."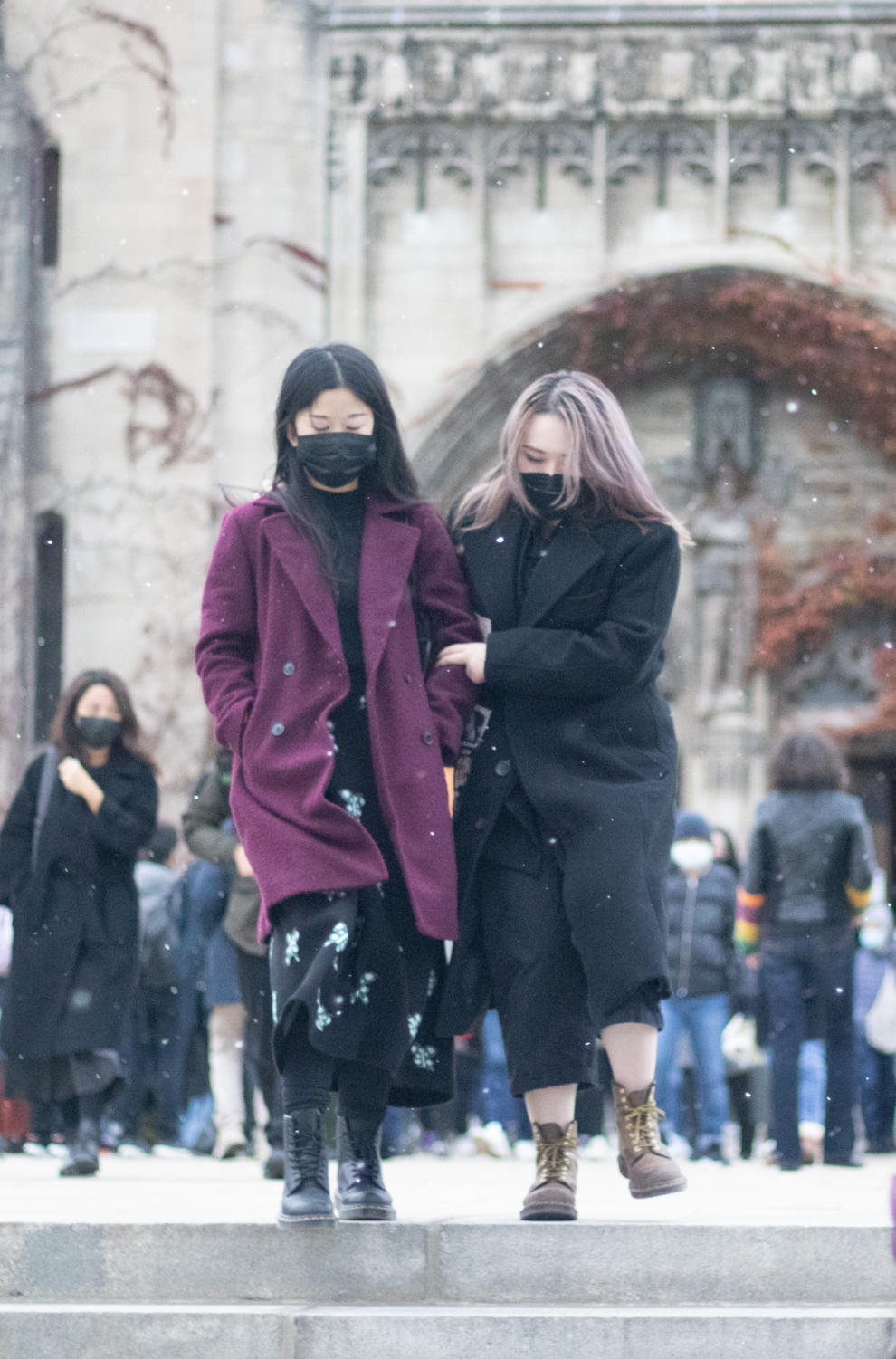 Provost Ka Yee Lee, the next speaker, said in both English and Mandarin that although she did not know him personally, Zheng made the campus community a better place. She also expressed her condolences to his family.
"Although his life was cut short, Dennis had an extraordinary impact on this world and on the many people who knew and loved him," Lee said. "We are honored that he was a member of our campus community, and we will remember him fondly."
Next, professor and Chair of the Department of Statistics Dan Nicolae, who worked with Zheng on his master's thesis, praised him for always challenging himself academically. Zheng's thesis applied machine learning to analyze genetic information.
Bruce Meyer, the McCormick Foundation Professor at the Harris School of Public Policy, told stories from his students about Zheng, who had been a teaching assistant for one of his statistics courses earlier this year. "He brought dedication, creativity, and insight to the work," Meyer said. "He was a terrific teaching assistant who was much beloved by the students."
Finally, Zheng's mother lamented the loss of her son in a speech in Mandarin.
"My dearest son, I carried all my tears, all my longingness for you and all my sadness, and traveled all the way and finally arrived at the University of Chicago, where you chased your dream," Li said. "This is the first time that your mom ever traveled outside of China. But this is not for sightseeing, not for attending your graduation, and not for your wedding, but for your funeral, what a cruel tragedy!"