UChicago Professor Pleads Not Guilty to Federal Charges of Insider Trading
University professor and oncologist Daniel Catenacci was charged with securities fraud over obtaining more than $134,000 with insider knowledge he gained by overseeing a clinical trial performed at UChicago Medicine.
By Yiwen Lu, Managing Editor
January 5, 2022
Daniel Catenacci, an associate professor of medicine in the Biological Sciences Division, was charged with insider trading on Monday, December 20, 2021. The charge alleged that he used confidential information gained through his position at the University to make over $134,000 in illegal profits. He pled not guilty during a remote arraignment hearing on Tuesday.
Catenacci is an oncologist who served as the director of the gastrointestinal oncology program at the University. The U.S. Attorney's Office in Chicago filed a criminal charge on December 20, 2021, alleging that Catenacci purchased shares of a biotechnology company with prior knowledge of then-unannounced positive trial results, and sold the shares shortly after the announcement.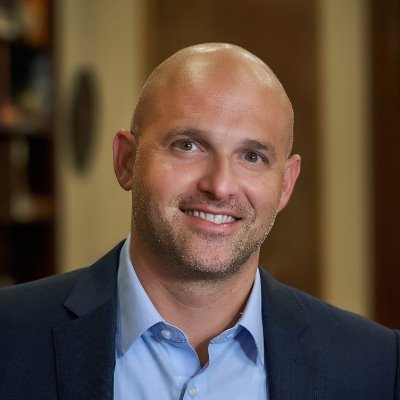 According to Law 360, the biotechnology company involved was Five Prime Therapeutics, Inc. ("Five Prime"), a clinical-stage biotechnology company based in South San Francisco, California. Through his role at the University, Catenacci worked as a clinical investigator on Five Prime's experimental cancer drug, bemarituzumab.
On November 9, 2020, Catenacci received an email from Five Prime's chief medical officer, who emailed Catenacci to notify him that bemarituzamb passed its Phase 2 clinical trial and that U.S. securities law prohibited him from selling or buying stocks on the basis of this information, according to the charges. The following morning, Catenacci bought 8,743 shares of Five Prime's stock. Five Prime publicly announced the results of the trial after the market closed that same day.
Five Prime's stock increased by more than 300 percent on November 11, 2020—the day after they announced the trial results. Catenacci sold his stake shortly after the market opened that day, making $134,142 in profits.
Catenacci was charged with one count of securities fraud, which could land him 20 years in federal prison. On Tuesday, January 4, Catenacci entered a plea of not guilty during a remote arraignment hearing of the criminal charge before U.S. Magistrate Judge Maria Valdez.
In a statement to The Maroon, Catenacci's attorney Jake Kahn of Riley Safer Holmes & Cancila LLP said, "Dr. Catenacci is cooperating with the government and has since the beginning of the investigation. This is a complex area of the law. Dr. Catenacci did not intentionally breach any confidence."
The SEC also filed a civil suit against Catenacci on December 17, 2021, for the same trade. According to the SEC, Catenacci has agreed on a partial settlement with the agency which would prohibit him from violating the antifraud provisions in the future and pay a fine of an amount to be decided later.
The University told The Maroon that Catenacci is on a leave of absence and is not currently engaged in research or seeing patients. The Biological Sciences Divisions website still lists Catenacci as a faculty member.
"The University remains fundamentally committed to research integrity, protecting the rights of patients who participate in clinical trials, and honoring its obligations to government and industry research sponsors," University spokesperson Gerald McSwiggan wrote in an email to The Maroon.