Fairgrounds Craft Coffee & Tea opened its new Hyde Park location on Tuesday, March 29. Located on the first floor of Campus North Residential Commons, Fairgrounds boasts ample study space and a wide range of refreshments.
The Hyde Park location, which opened on the fifth anniversary of the opening of Fairgrounds' first location in Bucktown, is Fairgrounds's tenth location in the United States. The coffeehouse serves a wide variety of beverages, including more than a dozen craft coffee roasts, specialty teas, seasonal and year-round elixirs, and kombucha on tap. Fairgrounds also offers chef-made sandwiches, all-day breakfast plates, salads, and a kids menu.
The interior includes giant swing seats along a counter, several armchairs, plants, an assortment of mirrors, and a decorative fireplace.
Second-year Jeffrey Cheng visited Fairgrounds on the morning of its grand opening to order breakfast and a coffee.
"The coffee shop is great," Cheng said. "I love the aesthetics and the design of the entire space. Also, since I live in North, the location is very convenient. I will definitely be coming back."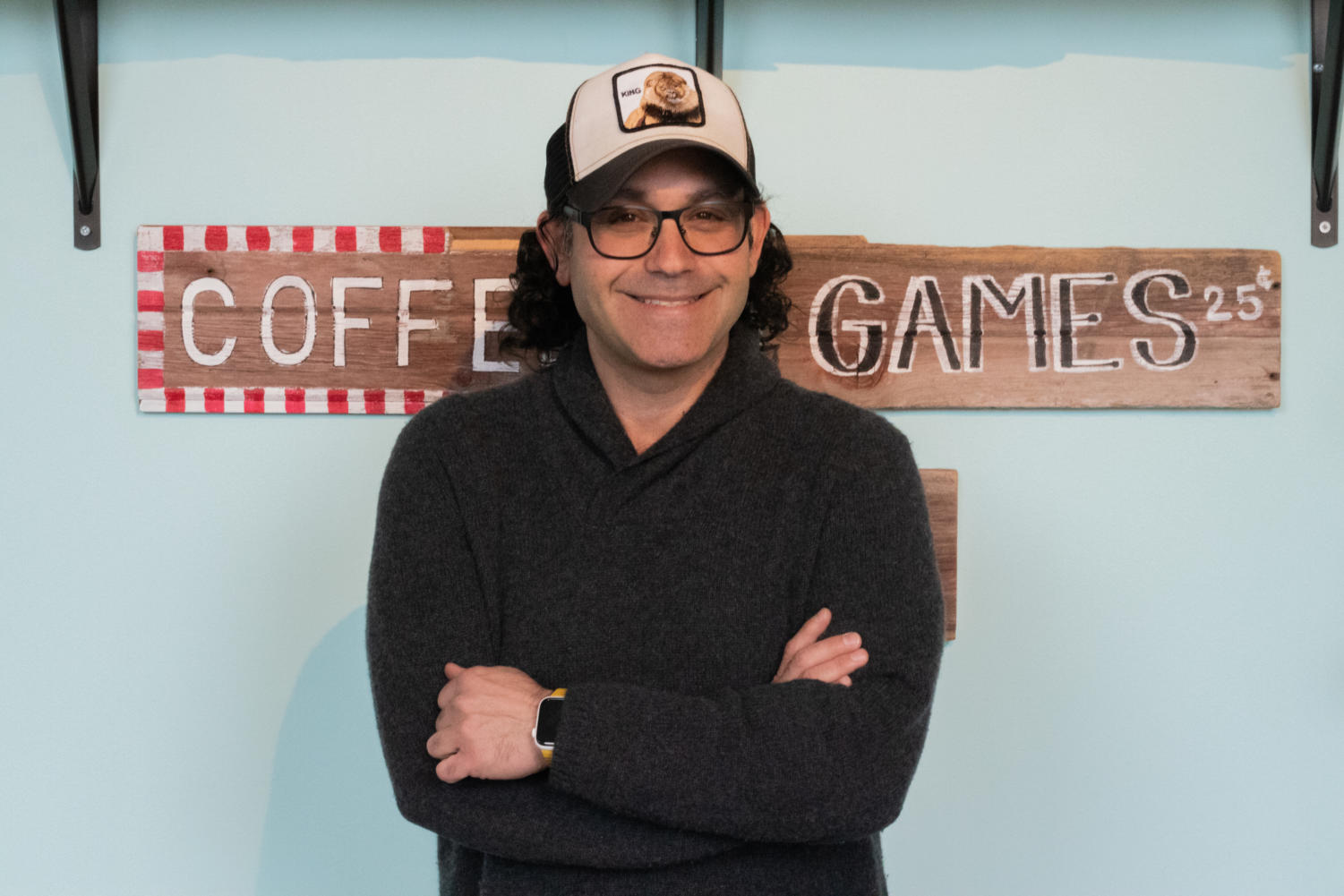 Michael Schultz is the owner and founder of both Fairgrounds Coffee and Tea and Infuse Hospitality, its parent company. Infuse Hospitality provides consulting and management services to food and beverage companies across the United States. Schultz was inspired to start Fairgrounds after seeing a lack of diversity in the beverages offered by major suppliers like Starbucks and Blue Bottle. Fairgrounds showcases coffee and tea brands from across the globe.
"The whole idea is celebrating diversity," Schultz told The Maroon. "You see it in our seating and design. You hear it in our music, and you've seen it in our beverages, and then also being able to get chef-crafted food at the same place that you get great beverages."
Fairgrounds's Hyde Park location was previously home to Dollop Coffee for four years before it closed its doors during the COVID-19 pandemic. Fairgrounds will join a cohort of businesses in Campus North that currently includes Nella Pizza e Pasta, Te'amo Boba Bar, and Insomnia Cookies.
"We're super thrilled to be here at the University of Chicago, which is such an awesome institution," Schultz said. "We think that it's really the perfect pairing for the students, the faculty, and the folks who live in Hyde Park."
Fairgrounds is open from 7 a.m. to 4:30 p.m. Monday through Friday and from 8 a.m. to 4 p.m. on Saturday and Sunday. The coffeehouse is currently working on implementing Maroon Dollars into its payment options.