Lieutenant Colonel Kyle Bowman Appointed New UCPD Police Chief
Bowman was formerly the director and commander of Michigan State's Field Operations Bureau and an adjunct instructor at Siena Heights University.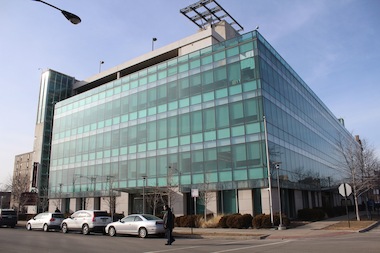 Lieutenant Colonel Kyle Bowman of the Michigan State Police succeeded Mike Kwiatkowski as the Chief of Police for the University of Chicago Police Department (UCPD) on April 4. Bowman's appointment was announced in a February 25 email from Associate Vice President for Safety and Security Eric Heath to members of the University community.
In this role, Bowman will oversee the UCPD's law enforcement around the University campus, medical school campus, and neighboring South Side communities. The UCPD's patrol area is bounded by 37th street to the north, 64th street to the south, Lake Shore Drive to the east, and Cottage Grove Avenue to the west. Bowman will work alongside both University and community leaders to refine crime prevention and community engagement policies.
Before coming to the University of Chicago, Bowman most recently served as the deputy director and commander of Michigan State's Field Operations Bureau, for which he oversaw the field posts and task forces across multiple local and county jurisdictions. As a police officer, Bowman worked with the Michigan Department of Health and Human Services to promote the training and resources necessary for officers to focus more on proactive policing according to Heath's email.
Bowman also served as an adjunct instructor at Siena Heights University in Adrian, MI, where he taught courses on homeland security. Bowman graduated from Siena Heights University with a bachelor's degree in law enforcement and a master's degree in homeland security leadership. He is certified by the International Association of Chiefs of Police as an instructor in police leadership.
Kwiatkowski will remain the executive director for campus safety, a role which oversees the University of Chicago Charter School Security, the University of Chicago Laboratory School Security, the Allied Universal security services contract, and Security and Law Enforcement Systems. He was appointed interim UCPD Chief of Police after his predecessor, Kenton Rainey, retired on June 30, 2021.