The Greeting Committee Lives Up to Their Name on Stage
The Greeting Committee shook Subterranean with an energetic performance celebrating their second studio album, "Dandelion."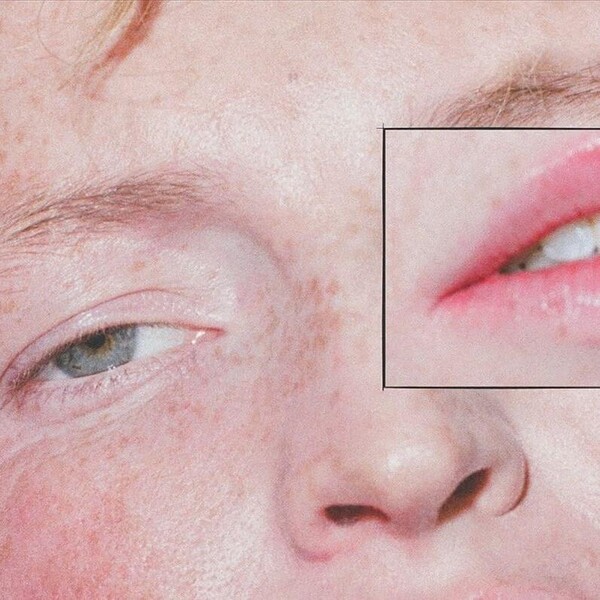 The Greeting Committee is a band you'll want to see live. The indie rock group has played Wicker Park venue Subterranean three times. The first was when they were fifteen and sixteen—a Kansas City band just starting to gain traction in Midwestern music circles. Then, on their first national tour after the release of their first album This Is It. On February 6, their Subterranean stop on the "Dandelion" tour was the first of the three to be sold out.
The Brazen Youth, composed of Nick Lussier, Charles Dahlke, and Micah Rubin, opened for the band, and they set the stage well for a fun, intimate show with full audience participation. After a couple of songs, Lussier and Dahlke introduced the band and made friends with the crowd— "We meant to give Micah a mic but we forgot"—and someone yelled out, "How old are you guys?"
"How old are we?" Lussier said. "I'm fifteen, he's thirteen"—pointing to Dahlke— "He's seven, she's only six and he's sixty-seven," to Rubin, guitarist Mei Semones, and bassist John Lisi. I hadn't heard much of The Brazen Youth's music before that night, but it ended up being pretty catchy. Their banter was fun to watch, and the stage was stocked with talented musicians. In particular, Rubin pulled no punches as a drummer, and Semones had a wildly impressive guitar solo at the end of "Cloud Parade" that blew everyone away. The woman standing next to me asked if I was there to see them since I seemed to know all their songs; this made me feel perceived in a way I was not prepared for and goes to show that I was having a good time.
The Brazen Youth closed out with an off-the-cuff cover of "Can't Take My Eyes Off of You" by Frankie Valli, a crowd-pleasing performance that Lussier's vocals were perfectly suited for. A natural companion to The Greeting Committee, they showed up, cracked some jokes, impressed, and left.
Next, down the spiral staircase: The Greeting Committee, in single file, with lead singer Addie Sartino in a pale red suit jacket and trousers bringing up the back. A small but closely packed crowd cheered and leaned forward as they descended and launched right into an energetic performance of "Can I Leave Me Too?", the lead single off their sophomore album Dandelion.
Sartino formed The Greeting Committee when she was fifteen with her friends Brandon Yangmi, on guitar, Pierce Turcottle, on bass, and Austin Fraser, on drums. They blew up locally in Kansas City after their song "Hands Down" received radio play and have since become nationally adored.
The band's performing style is defined by their unique relationship with their fans. As a Kansas City indie kid of the mid 2010s, I can tell you that the crux of what made them so popular initially—and why they keep on gaining momentum—is their ability to consistently play incredible live shows and generate excitement in a crowd by pure force of enthusiasm. A The Greeting Committee concert is reciprocal; you, as an audience member, get excited about the music and they deliver an upbeat performance that makes you want to start a rock band with your friends.
I was standing near the stage with a big cluster of photographers, and we were, in all fairness, taking up quite a bit of front row space. Two songs in, Sartino rearranged us, asking the photographers to move back and let the fans come to the front. "I really appreciate the work you guys do, but we gotta switch up this energy," she said. "If you're going to dance, come up to the front! If you're not… well, that's fine too." The photographers moved back (I stayed), and, with a renewed vibe, they played "Run For Your Money," "Float Away," and "Bird Hall," all from Dandelion.
Sartino was as physically close to the crowd as she could get; in every moment she was singing without ever feeling disconnected from the rest of the band. The only moments when she didn't engage with the audience were during instrumentals, when she would retreat into the stage and absorb her bandmates' music with explosive dance breaks. Performing consumes her.
At least in my section of the crowd, the love and care were mutual. The demographic was fans who had been following the band for years, and a lot of the people I talked to were from Kansas City or had gone to college nearby when the band was becoming a local phenomenon. Someone had flown in that day from St. Louis to see them and told me she had to be at work at 6 a.m. the next day. Another said he listened to their song "17" every day of his senior year on the way to school.
A murmur fell over the room as Sartino pulled out her acoustic guitar and the crowd anticipated "Elise," a syrupy-sweet love song and a fan favorite off the band's first EP. It was the only thing she played alone, but the gentle, crooning solo performance was a highlight of the show that demonstrated her range as a performer. Lesbians were already sobbing when, in lieu of the last line, she took a hard left turn into the bridge of Taylor Swift's "All Too Well (10 Minute Version)," and people lost their minds. Watching Sartino dip the mic to sing "And you call me up again just to break me like a promise" in a way that felt like she was singing directly to me… it was a magical moment. Even the Subterranean staff were taking iPhone videos to send to the Swifties in their lives.
Towards the end of the show, the energy peaked with "Make Out", a fast-paced strummer about rebounding with a girl who rollerblades and eats pickles from the jar. It's one of the songs on Dandelion that sound most like their older stuff, and the absolutely killer performance showed their roots as a group of passionate kids who could put on a good show. Noah Spencer (on rhythm guitar) came out of the woodwork to play upfront with Yangmi while Sartino bounced across the front row, holding hands with audience members and singing back-to-back with bassist and saxophonist Piece Turcottle. She pointed to her girlfriend, Elise, in the crowd as she sang "that girl I miss in Kansas City". Watching them, I got the feeling the band had waited all night to play this together. Their new music reflects their growth as artists, but live, they're still the same band that was founded by a very talented group of high school friends: a guitarist, a bassist, and a wild-card frontwoman with an endless amount of performance energy.
In a recent interview with Kansas City culture publication The Pitch, Sartino spoke about being a young band that "quite literally" grew up with their fans, and about Dandelion as an album of growth. "I want to be remembered for caring about everybody who listens to my music, because I do," Sartino said. "I want there to be love and care when they think of how we feel about them. I want them to be filled up inside—in a healthy way."
For the encore, they played their most popular songs, "Hands Down" and "She's a Gun," rocking it as usual. By the end of the show, even the relocated pocket of journalists was collectively head bobbing. Sartino ended the set by leaping into the crowd and letting the adoring wave carry her to one of Subterranean's many staircases, where she made her grand exit. As the crowd clamored after her, the band took the spiral staircase back up the stage and they reformed at the merch table to meet their fans—once again forming The Greeting Committee.