Ka Yee C. Lee To Step Down From Role As Provost
Having served as provost since 2020, Ka Yee C. Lee will transition to the role of executive vice president for strategic initiatives.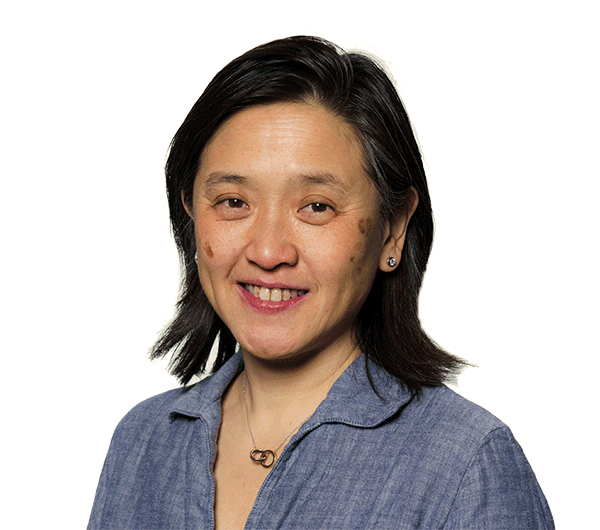 Ka Yee C. Lee will be stepping away from her role as provost and transitioning to the role of executive vice president for strategic initiatives, a newly created position, President Paul Alivisatos announced on December 9.
The University hopes to appoint Lee's successor by the end of winter quarter, per the email. Lee will continue to serve as provost until her successor assumes the role.
Lee was appointed provost in January 2020 by then-president Robert Zimmer. She officially assumed the post on February 1, 2020.
Lee began her career at UChicago as an assistant professor in the Department of Chemistry in 1998. She was made a full professor in 2008 and assumed the role of vice provost for research in 2018.
During her tenure, Lee launched the Data Science Institute; implemented a new graduate stipend model; and oversaw the creation of the new Department of Race, Diaspora, and Indigeneity.
During the COVID-19 pandemic, which began soon after she assumed the role, Lee communicated tuition assistance initiatives to the student body in response to organizing by the student group UChicago for Fair Tuition (UCFT), who advocated a tuition strike.
Throughout her tenure, Lee and the activist group #CareNotCops have often been at odds, primarily over policing and the UCPD. In September 2020, #CareNotCops occupied the block of Lee's home residence; several pieces of graffiti in both English and Cantonese were found on the pavement outside of Lee's home, allegedly by demonstrators. Lee, who is from Hong Kong, criticized the spray-painting outside her home.
According to Alivisatos's email, Lee's new role as executive vice president for strategic initiatives will require "careful planning, the ability to identify and coalesce faculty scholarship with operational know how, and steady leadership."
In response to a request for comment from The Maroon, Gerald McSwiggan, the University's associate director for public affairs, passed on a statement from Lee. "Serving as provost of our great university has truly been an honor. I have been and continue to be inspired every day by our talented faculty, staff, and students. It has been a privilege to work with two university presidents and share the mission to uphold the University of Chicago's commitment to rigorous inquiry, free expression, and diversity and inclusion as core principles that guide our decision-making," Lee's statement read.
"It has been particularly moving to witness how a global crisis brought us together to find solutions to problems we have not faced before, with a singular objective of advancing the University's academic mission and supporting the transformative work of our faculty, staff, and students across the University. I am proud of what we have accomplished together and look forward to continuing to work with you in my new role."