Two Third-Years Awarded up to $50,000 Through Obama-Sponsored Voyager Scholarship for Public Service
Promise Ngirwe and Dannerys Peralta share their plans for their summer voyage and future career goals.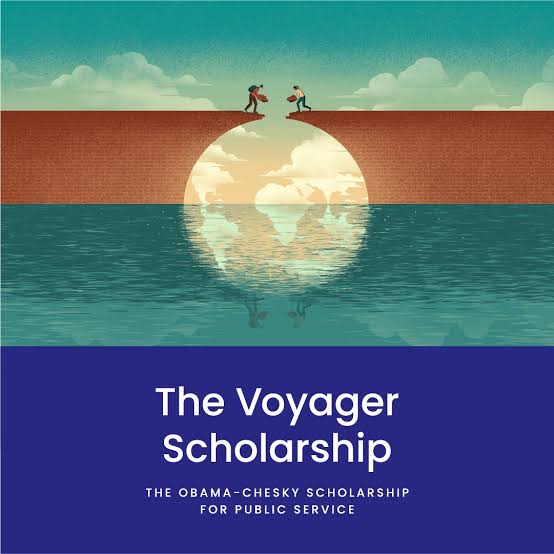 Two third-year students in the College, Promise Ngirwe and Dannerys Peralta, have won the Voyager Scholarship, created by the Obamas and Airbnb CEO Brian Chesky to help shape leaders of public service in an increasingly globalized world. Among other benefits, recipients are provided up to $25,000 in financial aid for each of their last two undergraduate years, a $10,000 stipend towards a summer "voyage," and a 10-year travel stipend totaling $20,000. The Maroon spoke with both students about their respective passions within public service and their "voyage" plans for next summer.
Promise Ngirwe
Ngirwe, who is majoring in human rights and is on the premed track, has always been passionate about pursuing a health-related career in public service. More specifically, she would like to increase the affordability and accessibility of medical services to disadvantaged populations.
She applied for the Voyager Scholarship to work toward those goals. Ngirwe said that since the scholarship provides funding during undergraduate and post-graduate studies to alleviate the burden of college debt and travel, she would be able to actualize her public service interests into a career. "My parents are Congolese refugees, and I was born in a refugee camp in Kenya," Ngirwe said. "As a premed student and a former refugee, I hope to intern for an organization in Kenya that works to increase the accessibility of medical services to refugees."
Beyond her plans for the summer, the Voyager Scholarship will also help Ngirwe pursue her long-term career goals. After attending medical school and becoming a physician, she hopes to work with organizations like Doctors Without Borders that aid refugee populations. She also said the experience on her "voyage" next summer would prepare her for a future in health-related public service. "Being able to travel around the world for the next 10 years through this scholarship will certainly introduce me to different perspectives to help shape my understanding of the refugee communities I hope to serve," she said.
Dannerys Peralta
Peralta is majoring in global studies and human rights with a minor in Arabic. A "born voyager," as she calls herself, Peralta has always been passionate about studying abroad. She even chose to attend UChicago primarily due to its extensive study abroad programs. "What most stood out to me from this [Voyager] scholarship was the idea, 'In order to bridge the problems of the world we need to know what is on the other side,' and throughout the application process this was always in my mind," she said.
In addition to the extensive travel opportunities the Voyager Scholarship will provide, Peralta is eager about the chance to further her passion for public service, specifically in immigration, by building an experience that can be suited to her specific interests. She believes the Voyager Scholarship is unique in its ability to offer this.
"Public service is not a specific description or specific job—it's a plethora of other things combined, and that's what the Voyager Scholarship is and the reason why I applied to it," she said.
Peralta plans on using her summer voyage to aid immigration causes across Europe. As an immigrant herself, this cause is close to her heart— Peralta hopes her work will give a voice to those who are seeking comfort and reprieve in a new country. "I'm focusing on people coming from the Middle East who have gotten to Europe through the Mediterranean Sea or [by] land," she said. "I want to take the journey that many of them took in 2015 either by land or by water, [and] highlight their stories…to the media and government officials with the goal of changing immigration laws and policies to a more humanitarian and empathetic process."