University Campus Alert System Expands Automatic Enrollment to Text
Students' phone numbers collected from the University's two-factor authentication systems will now be used by the cAlert system.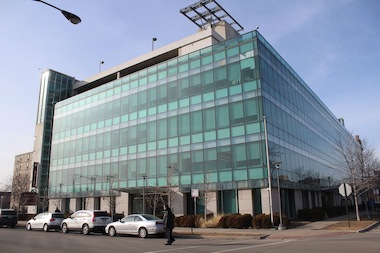 UChicago's cAlert system will now collect personal contact information in order to automatically sign-up University community members for text alerts. Previously, only email addresses were automatically enrolled in the cAlert system, with community members being able to register an SMS capable device for alerts online.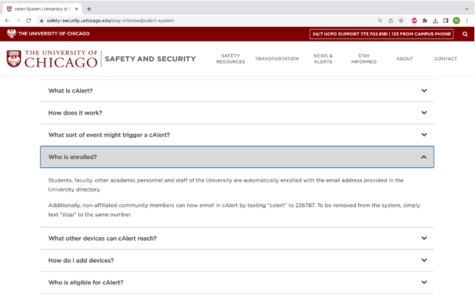 The update was announced in an email from Associate Vice President for Safety and Security Eric Heath and Dean of Students Michele Rasmussen on January 17, 2023. The change came less than a week after at least six armed robberies occurred on and near campus.
The email stated, "To help ensure that all students receive cAlerts in a timely manner and have accurate information to act promptly during an emergency, the University is changing the process by which student's contact information is uploaded into the cAlert system."
In a statement to The Maroon, University spokesperson Gerald McSwiggan said that the update to the cAlert system resulted from a routine review and had been planned since October.
"The Department of Safety & Security (DSS) regularly reviews and updates the cAlert system, most recently through an emergency notification test in October 2022. Automatically enrolling students' SMS-capable devices in the cAlert system will enable the University to communicate quickly and effectively with students in the event of an emergency," McSwiggan's statement said.
All students are automatically enrolled in the cAlert system and don't need to take any further action to enable cAlerts on their devices, according to Heath and Rasmussen's email and the University's statement.
As per the University's email, alerts through the cAlert system are sent out no more than three or four times annually. This system is reserved exclusively for emergency situations, such as major safety concerns or closures of the University.
In the statement, the University included that, in addition to cAlerts, students can stay      informed via security alerts delivered by email, a crime and fire log on the DSS website, and an opt-in daily crime bulletin delivered by email, among others.