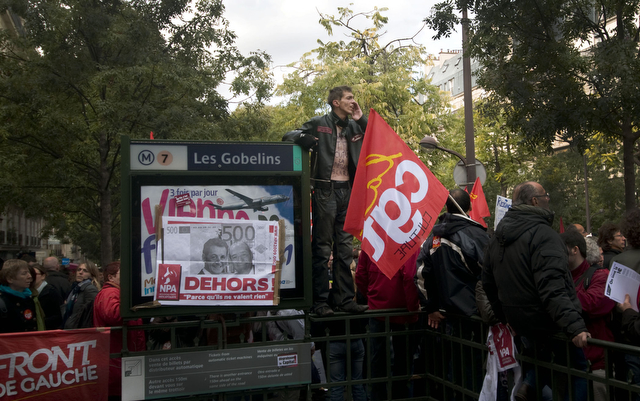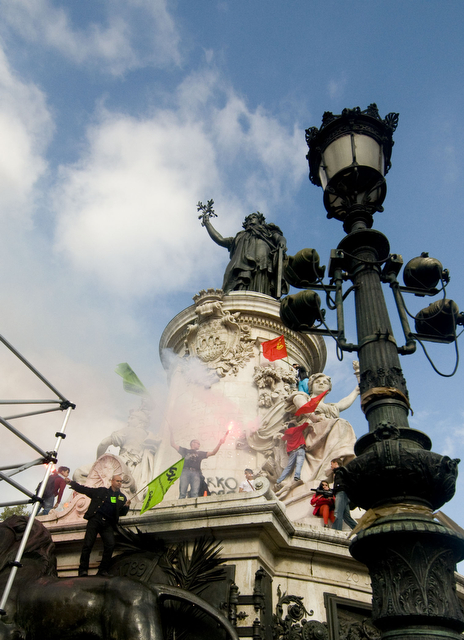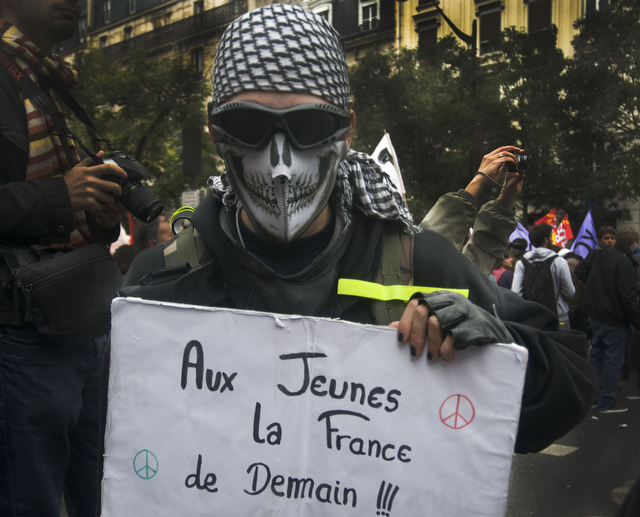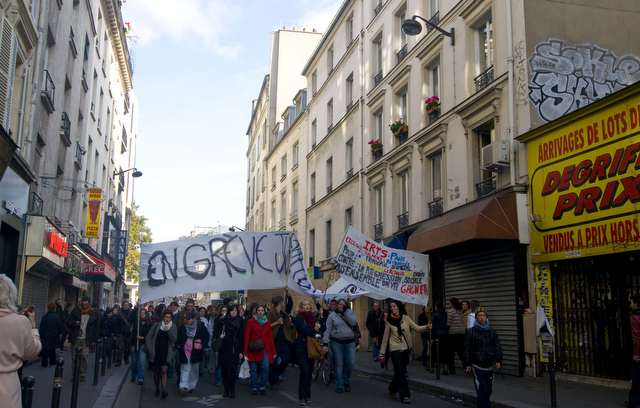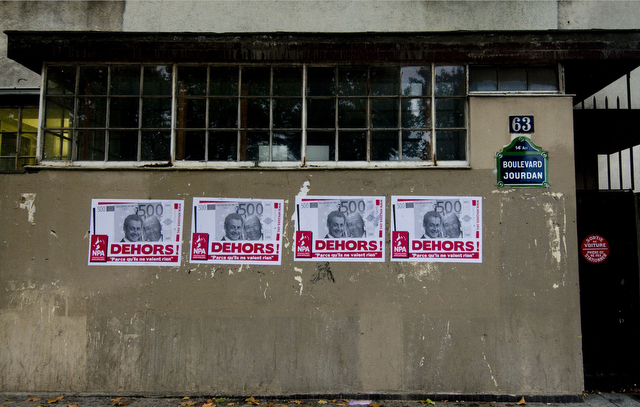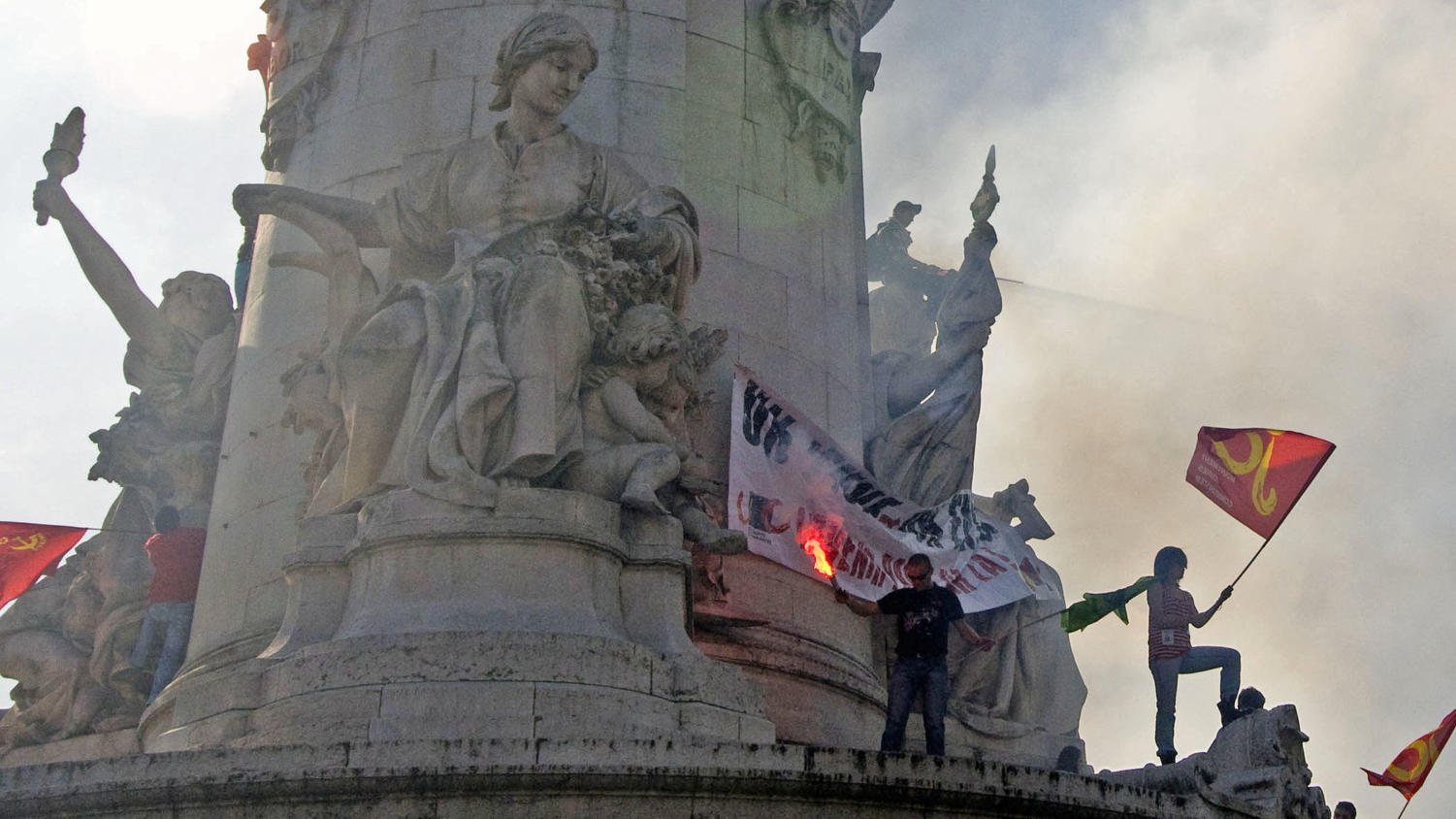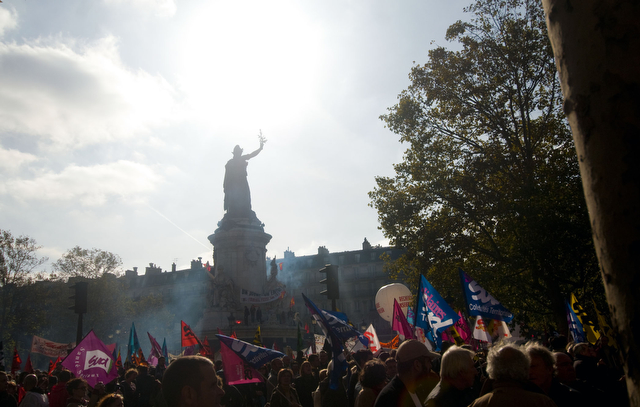 As University of Chicago students fulfill their Core requirements at the Paris Center, France has erupted in protest over a recent bill to change the retirement age.
Riots and strikes have not affected the study abroad programs deeply, but have left U of C students conflicted about their experience in Paris, even as teachers point to nearby clashes as a lesson in living history.
"Rioting is a mode of expression which is fundamentally French, and Americans who study French culture in Paris should certainly question their relationship with a national conflict of this kind," Paris Center language coordinator Sylvie Garnier said.
The controversial bill calls for an increase in the retirement age, from 60 to 62 for a minimum pension and 65 to 67 for a full pension. The bill has already passed the French Senate, and will go into effect in July.
Protests have broken out in France's major metropolitan areas in response and, with oil refinery strikes, have compromised the domestic transportation system and raised questions concerning France's social and political climate.
The strikes have taken a toll on the everyday life of Parisians. Oil refineries remain closed, gasoline is in short supply, ports are blocked, and clashes between police officers and demonstrators disrupt the streets.
With 75 students at the Paris Center this fall—the largest U of C facility abroad—both parents and students have raised questions regarding the center's security.
"The center has been monitoring the situation in regards to the transportation and trips, and how the strikes will affect the students' arrivals to class," Paris Center Program Assistant Arnaud Hedin said.
According to Martha Merritt, associate dean for International Education, the Center has been vigilant in analyzing the conflicts and introducing an appropriate response.
"Based on our daily contact with the U.S. State Department and our seven-person group in Paris, we do not feel that the raised alert recommends any particular change in our programming or activities. But we know that the situation overall may have resulted in concern and inconvenience for you," Merritt wrote in her e-mail.
E-mailing from Chicago, Merritt further said students should never engage in action that suggests any link to a demonstration, especially in a "period of international stress."
While the riots in France are not necessarily dangerous, the police have been known to lash out against protesters, and these events have also attracted violent behavior by vandals. "Riots can be very dangerous if one is not informed," Garnier said.
An October 13 outing to the Sainte-Chapelle, a Gothic chapel in the heart of Paris, was rescheduled at the last minute due to strikes. The Sainte-Chapelle did not open its doors to the public that day because its unionized employees did not show up to work.
The Study Abroad office sent an e-mail to students and parents, providing advice on how to proceed in times of unusual activity abroad. "NEVER engage in action that could appear to suggest your participation in a demonstration, such as walking along with protesters.," Merritt wrote.
Additionally, Merritt said students should not go to Starbucks, the Hard Rock Cafe, or McDonald's, since, being Americans, they could be targeted by demonstrators. That advice was mainly related to "the heightened security alert more than the transport strike, but at times of social upheaval, it seems a fairly painless precaution not to hang out at Pizza Hut or Starbucks or McDonald's for a time," Merritt said in an interview.
The unrest has raised questions for those involved in the three programs of study now in Paris—European Civilization in English, European Civilization in French, and African Civilization—though it isn't clear students are willing to engage.
Sylvie Garnier noticed different responses among students. "My students had a hard time grasping the reasons that drove the French people to the streets in protest," Garnier said. "Among certain students, there was a mocking smile and, among others, an expression of discontent, for they felt that their daily lives were being interrupted."
Many students were apprehensive about the strikes and demonstrations. Fourth-year Miko Shepherd said that she made an effort to avoid large crowds and admitted that she had very little interest in seeing the protests firsthand.
"I have certainly been aware of the strikes and have made a conscious effort to avoid large crowds," said Shepherd, highlighting the cultural and language barriers that prevented her from taking interest in the cause and made her feel uncomfortable.
Fourth-year Ramona Martinez was frustrated by the situation: "The strikes made it much harder to get around and, during their height, I couldn't visit Paris, so I was either at school or back at the dorms."
Martinez said she felt slighted by the inconvenience. "I have no interest in the future of France. If anything, I don't support those who strike out of spite because they've made my life difficult." Martinez canceled plans to go to Barcelona for fear that she would not be able to reenter the country.
But many professors see the upheaval as a learning experience, and said students should take an active interest in the Paris riots that are indicative, they said, of a deeper social current which stems from the French Revolution.
"The French are from a country in which strikes are a mode of achieving social justice," Garnier said.