Positively 53rd street
The Harper Court development promises some additions that would be normal for any college area—a movie theater, hotel, and 24-hour diner, just to name a few. But what's unique about the project isn't just that it centralizes all of these necessities; it's bringing them all to Hyde Park for the first time. .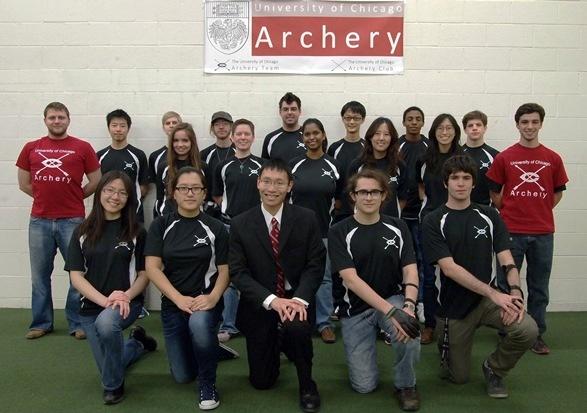 The new Harper Court opened to a modest crowd with a groundbreaking ceremony on November 16. A large podium and banners stood in front of a vast lot of dirt, indicating that construction had just begun. Most of those in attendance were involved with the project in some way. President Robert Zimmer, alderman Will Burns, and others spoke to commemorate the groundbreaking and the future of Hyde Park retail. Then the Kenwood Academy band began to play and everyone rushed into Park 52 for free hors d'oeuvres and heat. The official opening was officially over.
Though Harper Court is the main attraction, it's only a part of a multi-million dollar redevelopment project extending down 53rd Street all the way to Lake Park. The project is a collaboration between the University and the city of Chicago, with funding coming from both. While much attention has been paid to community feedback, some Hyde Parkers see the redevelopment as a worrying departure from the old Hyde Park.
According to University spokesman Steve Kloehn, the decision to redevelop Harper Court was largely about attracting and retaining top faculty and staff members. "Drawing people in and keeping them is a top, top priority," he said.
However, community and student input also played a part in shaping the development plans. The years 2007 and 2008 were largely spent gathering survey information from students, residents, and faculty regarding what to bring to Hyde Park. There were market studies, e-mail surveys, focus groups to begin assessing the situation, and groups of students were brought to 53rd Street with administrators to figure out "what was it about this street that they didn't like," according to the University's associate vice president of civic engagement, Susan Campbell.
Workshops were presented by the Alderman's office, the University, and the South East Chicago Commission—a private committee founded in 1952 to combat crime in the neighborhood, but which now focuses on development.
"We've been hearing increasingly and consistently from faculty, students, and staff about the lack of available retail choices in Hyde Park, and how they had to leave the neighborhood to just satisfy basic shopping needs other than grocery and food," Campbell said. The businesses slated to move into the 1.1 million square foot Harper Court and the surrounding area include a movie theater, LA Fitness, a Hyatt Place hotel (the community's number one request), and Whole Foods.
Many of the so-called necessities listed in the proposal are geared towards adults with families, with the benefits trickling down to students. A promotional pamphlet for the new Harper Court lists "a good manicure," "an artisanal beer," and "a wine bar" as "basic city life essentials," and goes on to say that all these things can only be found at least six miles away.
The development's first project seen to completion was Five Guys, which opened Labor Day. The burger joint has already garnered a cult following with its flashy soda machine, spotless interior, and attainable fast food.
Despite the instant popularity of Five Guys, many have decried its unoriginality and unfair advantage over smaller, locally-based businesses. Small-business owner and lifelong Hyde Park resident Daniel Friedman remarked on the decision to bring in a chain restaurant. "Five Guys are everywhere," he said. "We don't need that."
But Campbell and others affiliated with the University remain optimistic. She believes that there is room for shiny new chain stores and older locally-owned businesses.
"I know that the community and students have expressed a need and a desire to have more local entrepenuer, home-grown, organic businesses there. But I think for the street to be successful you need to have a mix," Campbell said. "You need the nationals for instant credibility and name recognition, but hopefully that will not dominate the retail scene and that can be peppered or even mixed successfully with local businesses."
While the jointly-owned Calypso Café and Dixie Kitchen, former Hyde Park staples, chose to close rather than occupy spaces in the redeveloped Harper Court, several small businesses have opened up on 53rd Street during the past year, such as Z-Berry, Café 53, and Big Girl Makeup Bar & Spa. And the businesses have thrived despite construction complications, which range from construction workers taking up parking spots to reduced traffic to the area.
Campbell believes existing businesses in the area have benefited, as well.
"I think it's hard to measure and quantify exactly what that benefit has been, whether it's been an increase in sales or an increase in awareness," she said. "It's an increase in awareness. And so they don't see that translate directly into their cashiers' box, but I do think over time it will."
The influx of big business isn't the only thing worrying neighborhood residents, though. Hyde Park has always been a very diverse neighborhood, but some fear that will change with this new development project. The involvement of the South East Chicago Commission is troublesome for Jesse Sinaiko, a business owner and son of the late University Professor Herman Sinaiko. He remembers the SECC as a committee targeted not towards safety but towards "social engineering and raising the income level" during the '50s when African-Americans began moving into the neighborhood. Some are afraid to see stores like Whole Foods as another step in this process.
There is a lot to be said for the dazzing glass structure that is to be Harper Court. With Phase I of the project expected to open fully in summer 2013, development still has a long way to go. However, there have been a few small victories for students, like a 24-hour diner and a commercial movie theater that takes a minute—not an hour—to get to.
It's still hard to say if Hyde Park will ever have a truly college neighborhood, one that, like other campuses seems to blend the needs of students and community members into one organic space. What's even more difficult to determine is who, outside of University student and faculty, will eventually shop and live in Hyde Park? Are the new retail options with 53rd street development signaling a new Hyde Parker?
"We are seeing a slow change in momentum," Campbell said. "I think what our office has been really successful in is really helping the community understand what the challenges are, what kind of things that they can do to combat those challenges, and it's going to take time. It's going to take a long time."