Newsletter for July 5
Man drowns off 63rd Street beach; Yusho closes on 53rd; Conference center proposal gets City approval; and how U of C crime analysts are saving lives
Good Wednesday morning. We hope you enjoyed the holiday, and we hope you'll enjoy this photo of the Kimbark float at the 53rd Street Fourth of July parade.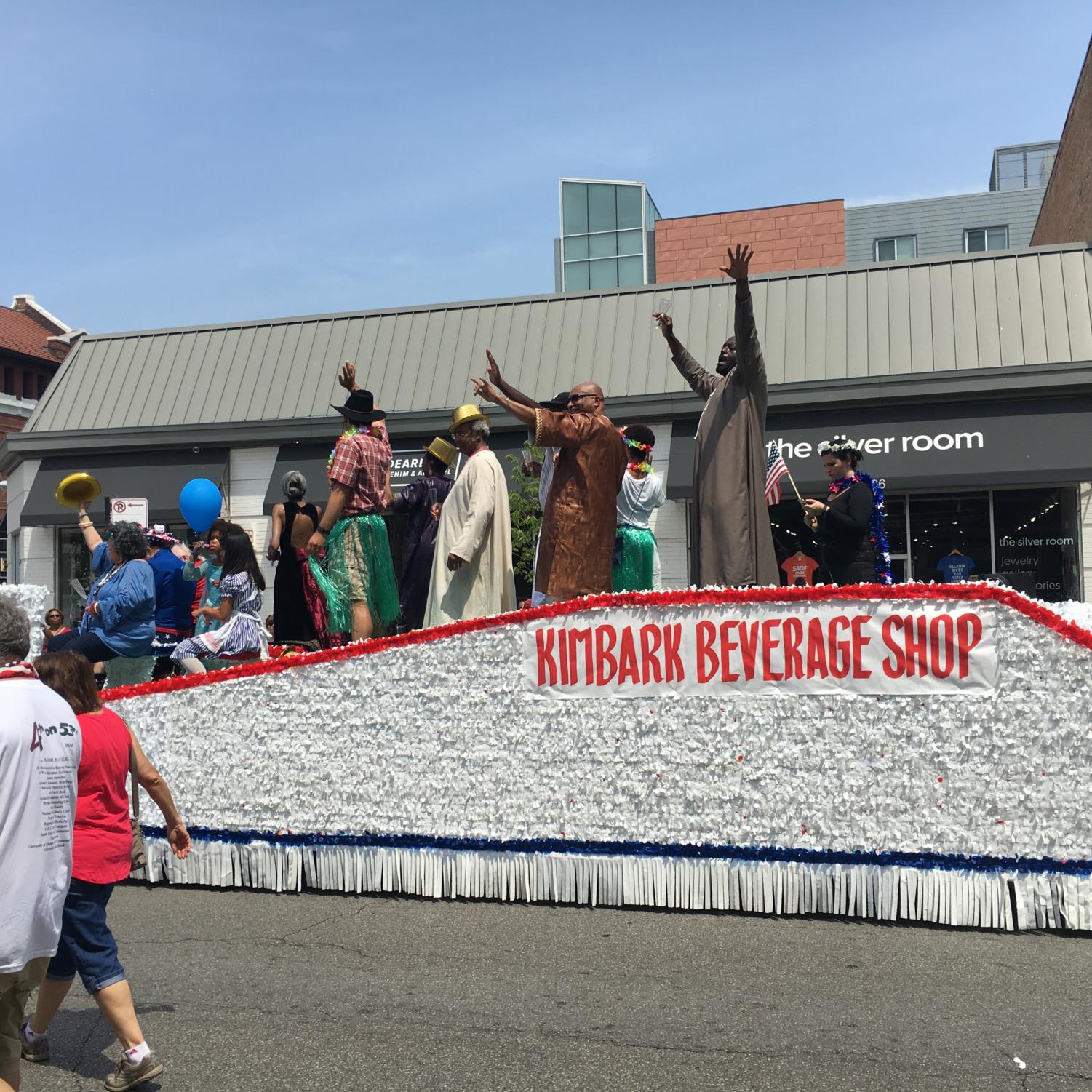 More photographs from the parade.
Chicago Police say partnership with U of C is saving lives: In Januaryseveral Chicago police districts opened intelligence centers staffed by civilian crime analysts from the University of Chicago's Crime Lab. At a CPD press conference about a new initiative with the DOJ (which you may have heard about because Trump tweeted that he was sending in the "feds"), officials also announced that shootings and murders are down in these districts. From the press conference
"Early this year…. We equipped some of our districts that have historical crime challenges with new strategic decision support centers, predictive crime software, and expansion of POD cameras, gunshot detection technology, and mobile phones to officers on patrols in these districts. In these intelligence centers, civilian crime analysts from the University of Chicago are working together with police officers to help us both respond to crime and prevent it from occurring in the first place. The early results from this approach have been a promising step in the right direction. The Englewood community of Chicago, within the 7th district, has seen a 30% reduction in murders and a 32% reduction in shootings. In the 11th district, the North Lawndale neighborhood, they have seen an 18% reduction in murders and a 35% reduction in shootings," the official said.
New research—Video games explain why men are working less: Two University of Chicago researchers coauthored a paper finding that gaming innovations partly explain why there's been a reduction in labor supply from young men. Read the NYT Upshot blog's write-up.

Related, sort of: In the early '90s, Patricia Dickson and Jason Jones were studying at the University of Chicago, and they were friends—or a bit more than friends. Jones went on to create Halo, an incredibly popular first-person shooter. Twenty-three years later, Dickson (now a UCLA professor) tells the LA Times that she thinks she was Jones's inspiration for the sci-fi video game.
Why she's speaking up about this now: "She says she's not seeking anything from Jones…. But in telling her story publicly for the first time, she wants to call attention to dissociative amnesia, a disorder she says erased specific memories and left her feeling unfulfilled after a falling-out with Jones."
A statement from Yusho management: "After a great run in a neighborhood we love, we are closing Yusho Hyde Park to concentrate our efforts on the Michelin award-winning A10 and our new upcoming projects. We are grateful for the opportunity Yusho provided in the vibrant and historic community of Hyde Park and we will continue to provide great hospitality and cuisine to all of our A10 neighbors."
Tragedy off 63rd Street beach: A man died at the University of Chicago Medical Center Monday after being removed from Lake Michigan in extremely critical condition, according to DNAInfo. The man was trying to rescue his nephew who had fallen out of their boat when he was pulled under into a riptide.

Endowment guy resigns: Ari Paul, a portfolio manager for the University of Chicago Office of Investments, announced on Twitter that he has resigned.

Cantilevered: The University's proposal to build a conference center on 60th Street has received City approval, the Hyde Park Herald reports.
---
IN ARTS
Deputy Editor-in-Chief Hannah Edgar writes in:
Campus remembers Philip Gossett, Robert W. Reneker distinguished service professor emeritus and former dean of the humanities.
Pop that popcorn and bust out the lawn chairs—if you're in Chicago, we've got a list of 15 free movie screenings you can't miss this month.
---
STUDY—City's jobs program reduce violent arrests: A University of Chicago Urban Labs researcher has released a paper finding that summer jobs programs can have a significant impact on reducing violent crime.
"The study was carried out over the summer of 2013 in partnership with the Chicago Department of Family and Support Services (DFSS). It found that the program, which provided a six-week, minimum-wage job for 25 hours a week, reduced the number of violent-crime arrests for participants by 33 percent over the subsequent year."
Professor named editor-in-chief of journal: UChicago computer science professor Andrew Chien will serve as top editor of the monthly scientific journal Communications of the ACM (the Association for Computing Machinery).
"It is a tremendous honor to be Editor-in Chief of Communications of the ACM. Communications is the trusted source of information on new advances, emerging technologies, and important trends shaping computing…. Our ambitions include enhancing Communications' global reputation, fostering greater engagement and ownership among ACM members, and creating a vibrant online and mobile presence," Chien's statement said in part.