Newsletter for November 10
Meryl Streep plays alumna in upcoming film; Bernie Sanders sends letter to Zimmer; Harper-Schmidt fellows ratify union contract
Good morning. It's seventh week.
Bernie Sanders sent President Zimmer a letter that urges him to respect the outcome of last month's graduate student unionization election, in which graduate students overwhelmingly voted to unionize.
"I urge you to support the legal rights of research and teaching assistants at your university to form unions and bargain in good faith with them. After all, these workers are key to the successof your university."
Merrick Garland, former Supreme Court nominee and chief judge of the U.S. Court of Appeals for the D.C. Circuit, spoke at the Law School last week, though he didn't discuss current politics or his 2016 nomination process. Instead, he discussed working on the Oklahoma City bombing and Unabomber investigations when he was a federal prosecutor.
Daniel Follmer, deputy dean and director of College Admissions,passed away from cancer on November 4 at age 34.
Raghuram Rajan isn't leaving: The Aam Aadmi Party, the ruling party of the National Capital Territory of Delhi, offered Booth finance professor Rajan the chance to be the party's nominee for a seat in India's parliament. A Booth spokesperson told Quartz, however, that Rajan, who was the former governor of the Reserve Bank of India, "has no plans to leave his full-time academic job at the University of Chicago."
Harper-Schmidt fellows voted overwhelmingly to ratify their union contract yesterday. The contract promises to increase compensation by 9.5 percent.
Photo of the Week: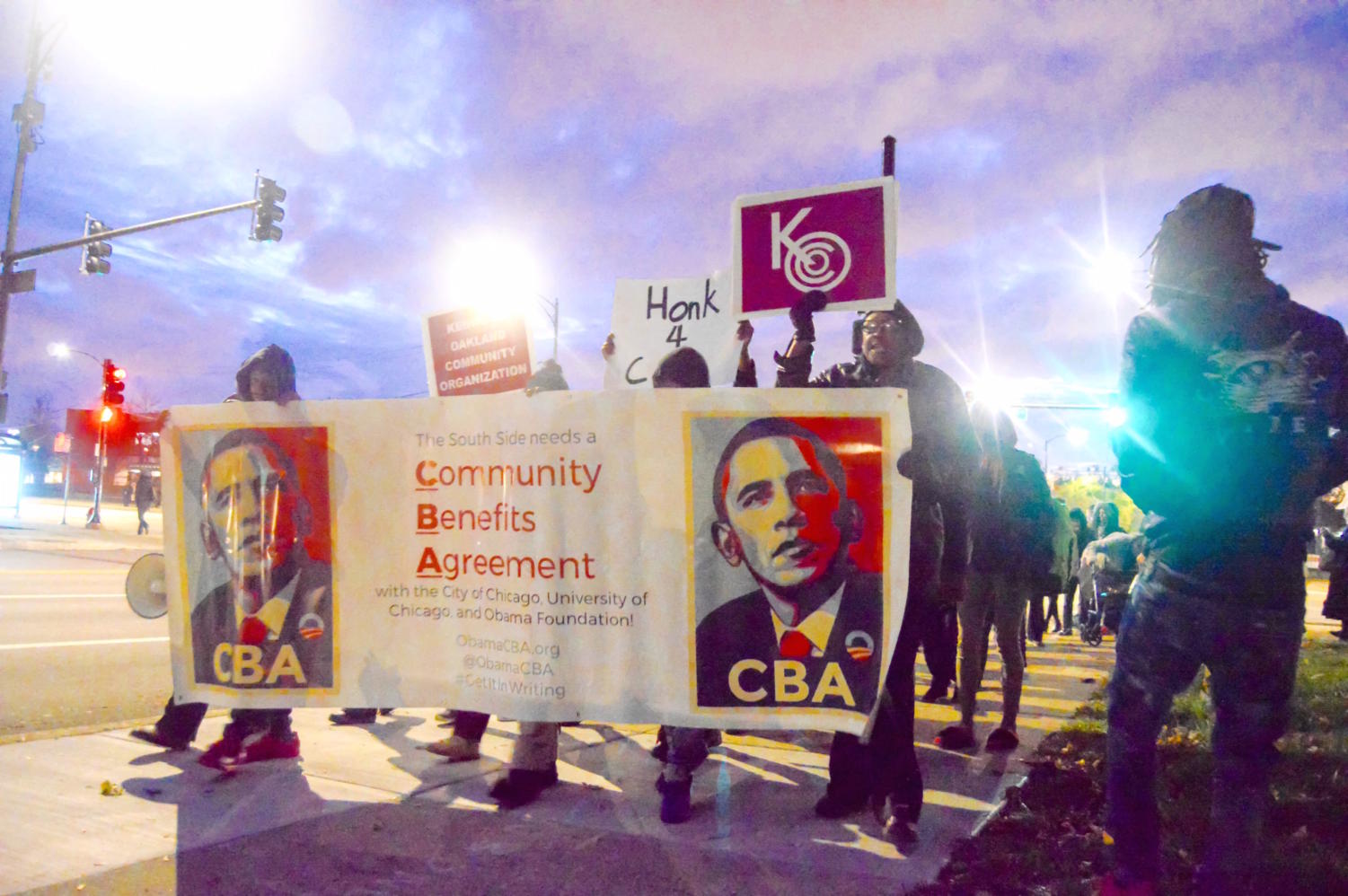 Contemporary art curator Dieter Roelstraete was named the new curator of the Neubauer Collegium.
Meryl Streep is playing longtime Washington Post publisher and owner and Pulitzer Prize winning author Katharine Graham (A.B. '38) in this month's Steven Spielberg film The Post. Tom Hanks co-stars asPost executive editor Ben Bradlee.
Three of the five professors inducted into the American Academy of Arts and Sciences last month spoke to The Maroon about their academic work.
Anthony Scaramucci is talking with College Republicans about scheduling a visit.
---
In Viewpoints
Editor Cole Martin writes in:
The Maroon Editorial Board writes that the University's ambitious plans for another mega-dorm are deeply misguided.
Columnist Soulet Ali argues that the overwhelmingly white Board of Trustees fails at representing UChicago's increasingly diverse student body.
---
In Arts
Editor May Huang writes in:
Iconic twins Tegan and Sara performed a sold-out concert at Rockefeller Chapel last Saturday.
20 prints from Henri Matisse's Jazz, a gift from the David and Reva Logan Foundation, are now on display on the lower level of the Logan Center.
Conductor and pianist Sir András Schiff led the CSO in a memorable performance at the symphony's Fall College Night last Saturday.
Contributor Qudsiyyah Shariyf contends that the University's underwhelming Diversity and Inclusion Initiative reflects an out-of-touch administration.
---
In Sports

Editor Cavell Means writes in:
Men's and women's soccer begin their championship runs.
Cross country looks to send runners to the championships this weekend.
Wrestling begins the 2017–18 season, while football closes theirs.
Subscribe at chicagomaroon.com/newsletter. Feedback via e-mail. ​