CARE Wins SG Executive Slate; University Denies Faculty Forward Grievance | Newsletter for May 9
CARE slate will lead Student Government 2019-2020; the University denied a grievance filed by Faculty Forward; a Capital One Café is expected to open on 53rd Street.
Good morning. It's sixth week.
CARE (Community, Amplify, Represent, Empower) won Student Government (SG) executive slate elections with a two-to-one margin over rival Reform slate, which was led by Kyle Shishkin, currently the Undergraduate Liaison to the Board of Trustees.
President Jahne Brown, Vice President for Student Affairs Kosi Achife, and Vice President for Administration Brittney Dorton, all third-years, will lead SG in the upcoming 2019–20 school year.
CARE campaigned on a platform that prioritized administrative transparency, campus safety, and mental health.
1,820 votes were cast for CARE, more than double Reform's 906 votes. However, in a decision handed down by SG's Election and Rules Committee on Tuesday, one percent of CARE's counted votes were deducted following a rule violation, making the final margin 1,801.8 to 906.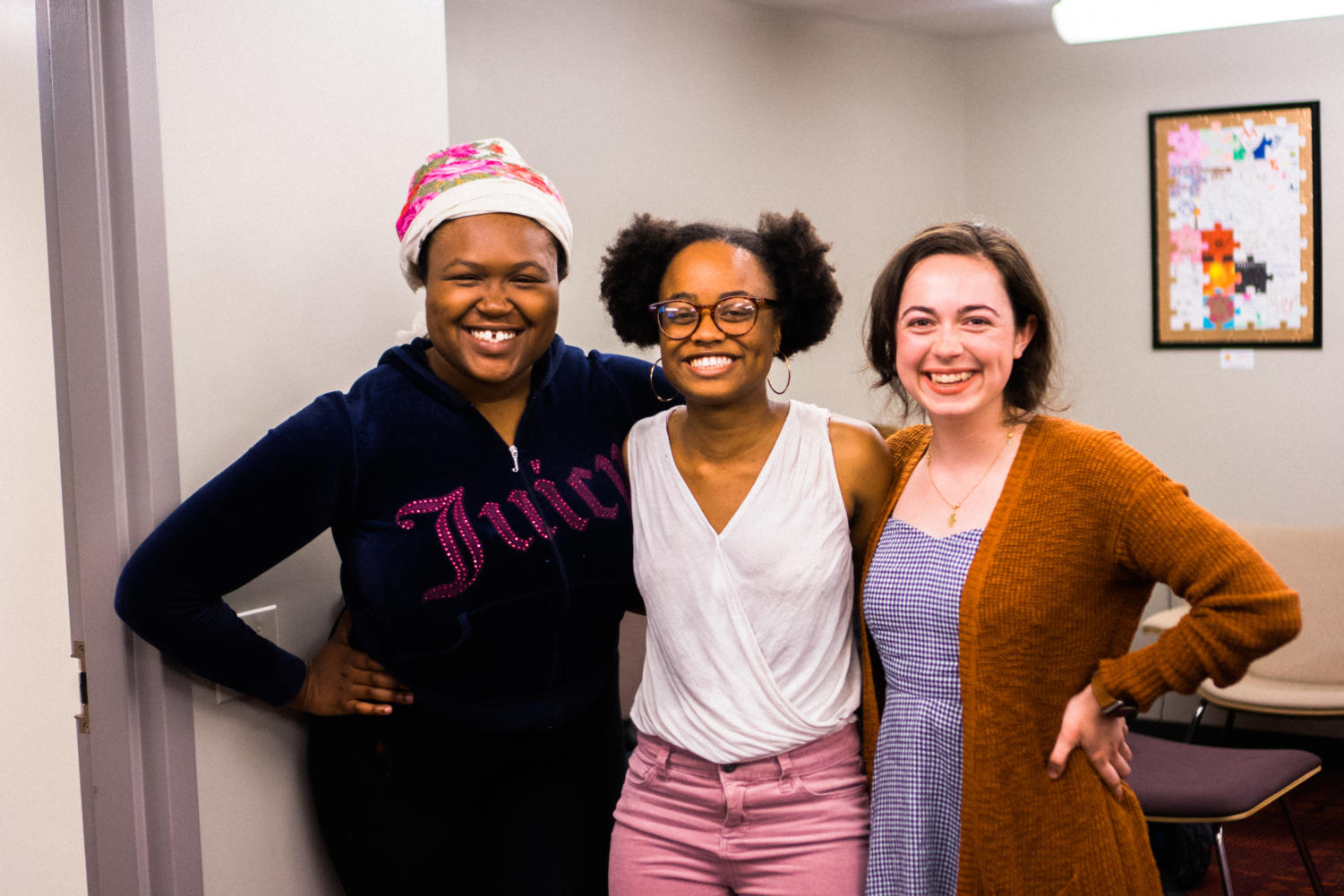 First-year Natalie Wang won the race for Community and Government Liaison, and third-year Ridgley Knapp secured the title of incoming Undergraduate Liaison to the Board of Trustees.
Wang looks to "form a more positive relationship between the University and the Hyde Park community."
Knapp hopes to host public forums with trustees and students.
Down-ballot races were also highly contentious.
The Class of 2020 will be represented by Sam Joyce, Matthew Petrak, Eugene Miravete, and Mayuri Sharma.
The Class of 2021 will be represented by Myles Hudson, Tucker Rivera, Gage Bayless, and Alex Levi.
The Class of 2022 will be represented by Zebeeb Nuguse, Dinesh Das Gupta, Aazer Siddiqui, and either John Kunzo or Harry Gardner—both earned exactly 181 votes. Outgoing College Council (CC) representatives will next week vote to break the tie between Kunzo and Gardner.
The Class of 2023 will elect their CC for the upcoming year once they arrive on campus next fall.
---
---
Faculty Forward grievance: Late last week, the University denied a grievance filed by Faculty Forward, which claims that the University has violated its contract by denying its union members, non–tenure track faculty, eligibility for the prestigious Quantrell teaching award.
A cappuccino and a credit card, please: Capital One, a bank holding company, plans to open a café on 53rd Street, across from the Polsky Exchange, before the end of this year.
The café will combine elements of a commercial banking storefront and a coffee shop. Capital One has already opened cafés in several major cities.
"Imagine sitting on a couch with an iPad in one hand and a latte in the other with a Café Ambassador coaching you through setting up an account, paying your bills online, or applying for a credit card and more," a spokesperson told The Maroon.
The future of Yerkes Observatory, which was run by the University for over 120 years until it closed operations in October, remains uncertain. A key clause in the observatory's 1897 bequest letter could revert ownership back to the descendants of the observatory's original owner, Charles Yerkes.
The letter was acknowledged by the University in November, after its existence was reported by the *Geneva Shore Report*.
The University has said it will continue ongoing talks with the Yerkes family, the town of Williams Bay Village, and the Yerkes Future Foundation.
Bob Connors, a Graham School alumnus diagnosed with cancer in October, has decided to donate his collection of 400 rare volumes to the University of Chicago Library's Special Collections Research Center.
The collection includes classics ranging from a 1475 edition of Saint Augustine's Confessions to volumes of George Eliot and Thomas Hardy.
Residents of Hyde Park and Washington Park gathered last week for a Chicago Alternative Policing Strategy (CAPS) meeting. The meeting was held in the wake of a string of 11 burglaries in Hyde Park.
The Chicago Police Department administers the CAPS program, which aims to encourage collaboration between the police and community members.
CAPS Sergeant Maudessie Jointer dismissed the notion that the increase in burglary incidents represents an uptick in criminal intention, and cautioned community members about leaving doors unlocked and mail unread.
---
In Sports
Editor Brinda Rao writes in:
In need of two wins, the Maroons topped Beloit in Game 1 behind clutch hitting from Josh Parks and James Kelly, and stayed hot in Game 2, reaching postseason play in the Midwest Conference Tournament.
The track and field team traveled to the Loras College Dr. Tucker Open where they tuned up for upcoming NCAAs.
In their inaugural season, the women's lacrosse team fell in the CCIW Championship game to a talented Illinois Wesleyan Squad, but, with a bevy of returning underclassmen, the future looks bright.
---
In Viewpoints
Editors Zahra Nasser and Alexa Perlmutter write in:
Jay Gibbs reflects on how racism exacerbates imposter syndrome, making it more pervasive in the lives of minority students.
Columnist Brinda Rao critiques the barriers to early graduation, citing UChicago's exorbitant tuition as a valid reason to graduate early.
Columnist Sam Joyce, writing prior to CARE's Wednesday victory, questions whether the Reform slate's emphasis on increased security alerts would actually make UChicago students feel safer.
Columnist Ruby Rorty challenges students to take a second look at the trees around them that are so often ignored.
---
In Grey City
Editor Caroline Kubzansky writes in:
This week, Grey City kicks off a new column, Reaching Into the Unknown. Up first? The roots of sleep science at a famously sleep-deprived university.
---
Subscribe at chicagomaroon.com/newsletter. Feedback via e-mail.