Kimbark Beverage Shoppe, a liquor store frequented by many Hyde Park residents and UChicago students since 1974 has been sold to A&S Beverages Wine and Spirits, a wine and spirit chain based in the South Side. The sale comes after the passing of John Swain Sr., the former store owner and the father of longtime store owner John Swain Jr.
The store has been temporarily closed for remodeling, with the ownership transfer having occurred this past July. A&S Beverages expects to be open for business by early October.
The closure of Kimbark was announced by the Swain family in a statement posted on Instagram and on the door of the store.
"Since the passing of our dad, John Swain Sr., in 2020, we have been contemplating next steps for our family business," the statement reads. "While this decision was a difficult one for us, we have decided that it is time to pass the Kimbark torch to new owners. We cannot thank the community enough for welcoming us with open arms since our arrival in 1974 as it has been an absolute joy to serve you. For nearly 50 years, you have blessed us with the opportunity to celebrate your best moments and journey with you through some of the most difficult. We are forever grateful."
Under the ownership of Swain Jr. for the past 15 years, Kimbark Beverage Shoppe has played an active role in the Hyde Park community. Swain Jr. is a past president of the Hyde Park Chamber of Commerce and founded the annual Hyde Park Summerfest, formerly known as the Hyde Park Brewfest.
"During my tenure, I wanted to make sure that we were an integral part of the community," Swain Jr. said in an interview with The Maroon on September 12. "One lesson my father taught me was that if you want to have a strong retail business, then the community has to be strong, which means you have to participate in it. So we decided to do that in various ways through the Hyde Park chamber, or charitable donations, or what have you."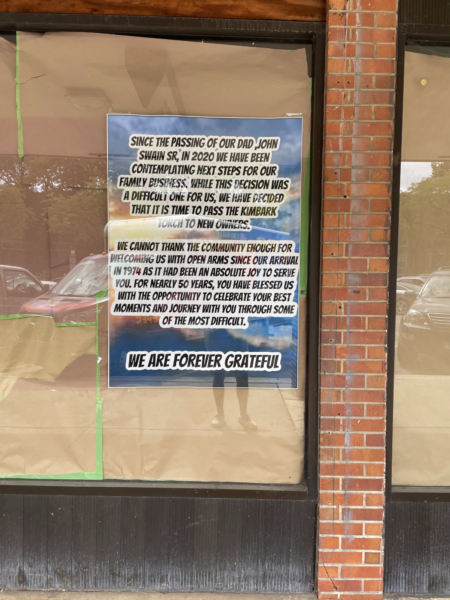 Swain also focused on uplifting Black-owned brands and small businesses through the products he offered.
"One of the big things for us was really focusing on Black-owned products, and Black-owned winemakers, spirit owners by making sure that they had the opportunity to sell their wares."
The decision to sell the store, which has been owned by the family since Swain Sr. purchased the property in 1974, was not taken lightly. In choosing a business to replace Kimbark, Swain Jr. emphasized that he looked for a business that would play a similarly active role in the community. Although Swain Jr. sold the store to A&S Beverages, he retains ownership of the store's real estate and remains an active member of the Kimbark Plaza Commercial Cooperative.
"We wanted to make sure that there was someone that respected the community perspective, the neighbors, and that were wanting to be a part of the fabric of the community in the same way that my father taught me," Swain said. "I found that the owners of A&S were the most equipped to do that, and so we're glad to be able to put our family legacy in their hands."
A&S Beverages currently operates two liquor stores on the South Side and prides itself on offering a wide selection of imported liquors. At the same time, new owner Ahmad "Eddie" Elkhatib plans on maintaining Kimbark's practice of offering local brands, creating what he calls "an airport shop."
"We will honor the way that Kimbark has done business, but we have our own style and our own vision of what a beverage store should look like," Elkhatib said in an interview with The Maroon. "We are very supportive of local brands and Midwest brands, but you can't buy cognac from Chicago. You gotta buy it from France."
He went on to say, "We will definitely support the locals, but we will also emphasize the ethnicity of the drinks and what makes this particular wood special or this particular brand special."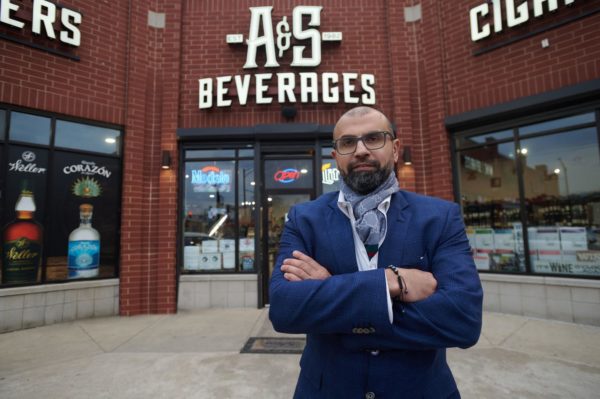 Elkhatib was born in Kuwait and came to the United States in 1988. He worked as a store manager for A&S Beverages for 10 years before acquiring the company in 2000. He plans on further differentiating A&S Beverages from the former Kimbark by installing a small tasting room modeled after the tasting room at his other location on 51st Street. The tasting room will allow customers to sample a range of select products prior to purchase, free of charge.
"What I noticed from working 35 years in the industry is that people drink to get drunk instead of drinking to enjoy the drink," Elkhatib said. "I focus consciously on how to consume and when to stop and how to mix your drinks and what the seasons are calling for and what the latest is. I want to build upon the taste buds and palates of my customers."
Elkhatib is currently working on renovating the store with new floors, lights, fridges, and registers. He hopes to finish these renovations and be open for business by October 1. According to Elkhatib, this date could be pushed back to as far as October 15 depending on product delivery and shelf stocking.