"The town had been there for a century and a half. Then one evening, in the summer of 2021, it disappeared."In his first book, The Great Displacement, Jake Bittle, A.B. '17, tells stories of disappearing towns and coastal communities in the United States. In each chapter, readers meet climate migrants whose homes were taken by scorching fires, rising waters, devastating droughts, and other once-shocking, now-ubiquitous climate disasters. With these stories, Bittle demonstrates how government disaster policy and the private housing market combine to push people away from danger zones but, by doing so, create a "churning vortex of instability and displacement."
The book reflects Bittle's longstanding interest in reporting about environments that humans build for themselves. As an undergraduate at UChicago, Bittle majored in English language and literature and wrote articles for The Maroon that ranged from critiquing fraternity culture to arguing for a shutdown of the Institute of Politics. Now, he's a staff writer for Grist, an environmental magazine, and has contributed pieces to the New York Times and The Guardian, among others.
In an interview with The Maroon this past spring, Bittle talked about how the impetus for The Great Displacement came out of his reporting on the significant costs of human urbanization to the natural environment. He had already investigated the topic for stories on the federal government's role in buying and demolishing houses prone to flooding in Houston. Soon, his work caught an agent's interest. The small-scale displacements he had reported on were amounting to something more significant: a theory of great displacement that expanded his concepts into a larger book.
Bittle's plan for writing the book was to travel across the country to collect the raw stories of people at the front lines of climate disasters. (The Cleveland Review of Books describes Bittle as "the Virgil to our wandering Dante, guiding us through the many circles of the terrestrial hell wrought by climatic disaster.") Bittle takes us to meet descendants of nineteenth-century French-Native intermarriages who have retreated from their homes due to coastal erosion, as well as California millionaires whose homes have been burnt to a crisp. Although these figures were indiscriminately affected by the shifting climate, their ability to recover varied drastically based on their economic or social status.
As Bittle writes, "The burden of this shift will not fall on everyone equally—indeed, displacement will create new cleaves between the rich and poor, the privileged and the marginalized." Bittle unearths these aftereffect disparities by demonstrating how government agencies and private industries disproportionately respond to climate disasters or facilitate the encroachment into vulnerable lands. Those who have the means to prevent displacement or recover fast can often return to their normal lives, but those who have less economic or political leverage enter into an ongoing cycle of displacement and lose touch with their homes and cultures.
A cycle of instability for some
Bittle partially attributes development in lands vulnerable to natural disaster—despite common sense saying otherwise—to the economic principle known as the "growth machine," which thrives on increased construction. More buildings means more money for developers. More people living on the waterfront means more tax revenues for governments. Higher tax revenues for public services attract more people, bringing more demand for construction, creating a vicious cycle in some of the country's most susceptible regions.
Despite the abundant risks associated with developing in these lands, government agencies such as the Federal Emergency Management Agency (FEMA) and the US Army Corps of Engineers underwrote the threats posed by potential climate disasters. "The federal government served as the de facto protector of this growth machine," Bittle writes. These programs provided a safety net with which to rebuild after disasters or for structures such as levees or artificial beaches for protection. With this support, developers moved freely into floodplains, real estate tycoons sold houses on beachfronts and barrier islands, and engineers drained rivers and swamps for construction.
When disasters came, the original plan for these agencies was to rebuild the stricken areas. But this "remain-in-place" policy backfired with underestimated insurance rates and when projects to raise houses and roads were too costly. Alternatively, "government-sponsored withdrawal" aligned more with the magnitude of the infrastructural challenges that came with fighting angry fires and rising waters.
This gradual shift towards relocating rather than remaining began in the 1960s with the National Flood Insurance program, issued by Congress, which made flooding insurance mandatory for most homes located in flood zones. The goal was to discourage people from living in disaster-prone areas while protecting them from financial ruin should they have to cover the losses from a disaster. But the program underestimated their insurance costs, realtors didn't disclose flood insurance to potential buyers, and program officials had little jurisdiction to enforce floodplain construction requirements to developers. In short, the switch from a remain-in-place policy to a withdrawal policy placed the burden of flood projects on buyers who had to incur the cost that came from living in land prone to flooding should their patchy insurance policies not cover it.
To illustrate this point, Bittle recounts the tale of a powerful fire that destroyed more than five thousand homes in Santa Rosa, California. After this event, Henry, a project manager at a flooring company, saw himself completely shut out of the California housing market and his dreams of buying a house were squashed. Meanwhile, those who had the means to rebuild began to look to the flooring company for jobs in their new homes. In one of these jobs, a homeowner in a ritzy neighborhood admitted to Henry that he was glad the fire had happened because it got rid of trees that blocked his driveway. This job exposed Henry to the diverging fates of individuals with different economic statuses after the fire: while some could no longer afford buying a house, others had leveraged the fire as a means for landscaping.
In the long term, building in vulnerable areas backfired on government agencies who originally promised safety. Their shift from a remain-in-place policy to an organized retreat was inefficient, placing the burden of relocation on the inhabitants and widening the gap in socioeconomic status between those who could and couldn't afford to stay.
Culture taken by storms
To demonstrate the effects that climate catastrophes and inadequate government planning have on vulnerable communities, Bittle takes us to Lincoln City, a community in Kinston, North Carolina. Lincoln City was founded a few decades after the Civil War when a Black preacher's son bought the land from an entrepreneur who could not find another buyer. Although the land was swampy and unkempt, to a dozen freedmen, this was heaven.
In their prime, the residents of Lincoln City were a self-sustained community with their own elementary school, community college, auto repair shop, graveyard, and grocery store. Bittle writes that "nobody locked their doors. If you went hungry in Lincoln City, it was by choice; on the other hand, if you acted out at a friend's house, your mother would know about it before you even got home." As the community grew, though, so did its risk of flooding from storms.
In the 1960s, the U.S. Army Corps of Engineers planned to build two dams along the Neuse River—one to protect the teeming city of Raleigh and the second to protect smaller cities such as Kinston. The first dam was finished in the early '80s, but funding for the second dam fell through, and the project was never completed. Without federal support, Kinston lacked the funds to build their own levee or the political leverage to gain the Army Corps' attention.
Fast forward to 1999, when Hurricane Floyd brought floods throughout eastern North Carolina. Without a levee to protect them, Lincoln City drowned beneath almost five feet of water. Many homes were flooded beyond repair. This disaster ushered in one of the federal government's first attempts at a coordinated climate migration. FEMA offered to buy homes in Lincoln City, giving each owner the means to vacate the flood-prone city. The program was technically voluntary, but the money wasn't enough to rebuild or protect their old homes from future floods. Many residents saw the buyout as the only way forward. The lives of the citizens from Lincoln City were uprooted from their historic homes and scattered across the U.S. The sense of community and family that categorized Lincoln City became nothing more than a distant memory obscured by a treacherous storm. Nature had decided for them, and the government backed it up.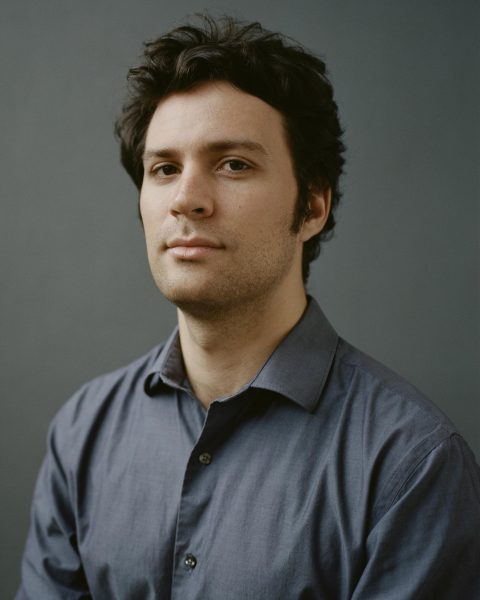 Bittle recounts a similar story in the bayou of Pointe-aux-Chênes, Louisiana. Many of the residents of this bayou are descendants of eighteenth- and nineteenth-century French-Native intermarriages, and their culture blossomed into an independent but federally unrecognized tribe.
Over time, oil and gas giants like Texaco encroached on the bayou, digging canals and leaving it at risk for coastal erosion. While the Army Corps of Engineers finished a system of levees that would protect the bayou from future floods, it might have been too late since coastal erosion had already jump-started the tribe's relocation process. Additionally, by the time the Army Corps built the levees, the parish school board had closed the Pointe-Aux-Chênes Elementary School because there were too many empty desks. Not only did this decision speed up the ongoing depopulation and decay of the bayou, it also posed a threat to its ancestral traditions. The school once had the largest Native American population in the state, and teachers made it a goal to educate its students on their culture.
In Bittle's telling, the ongoing collapse of the bayou communities and the dispersal of Kinston City residents exhibits how climate-based migration erases cultures and histories, not just homes. Even with government intervention, Bittle argues that saving every community from the ravages of a flood or fire will be near impossible. Coastal towns will get washed away, and paradises will meet the embers of unquenchable fires.
Currently communities that provide greater economic benefit, such as Raleigh, are prioritized over places like Kinston City, which provide reduced economic benefit. "The most vulnerable land was also the least valuable, thanks to decades of discriminatory housing practices," Bittle writes. Communities left without sufficient aid are erased by unrelenting storms or scorching fires, increasing the social and economic rift that exists due to class and race.
Bittle treats this book as the first in a saga that follows the climate-based displacement and upheaval currently sweeping the United States. Whether or not it has a happy ending will depend on revising our broken system into one that ensures people uprooted by climate change can rediscover stability and community in every corner of the country.